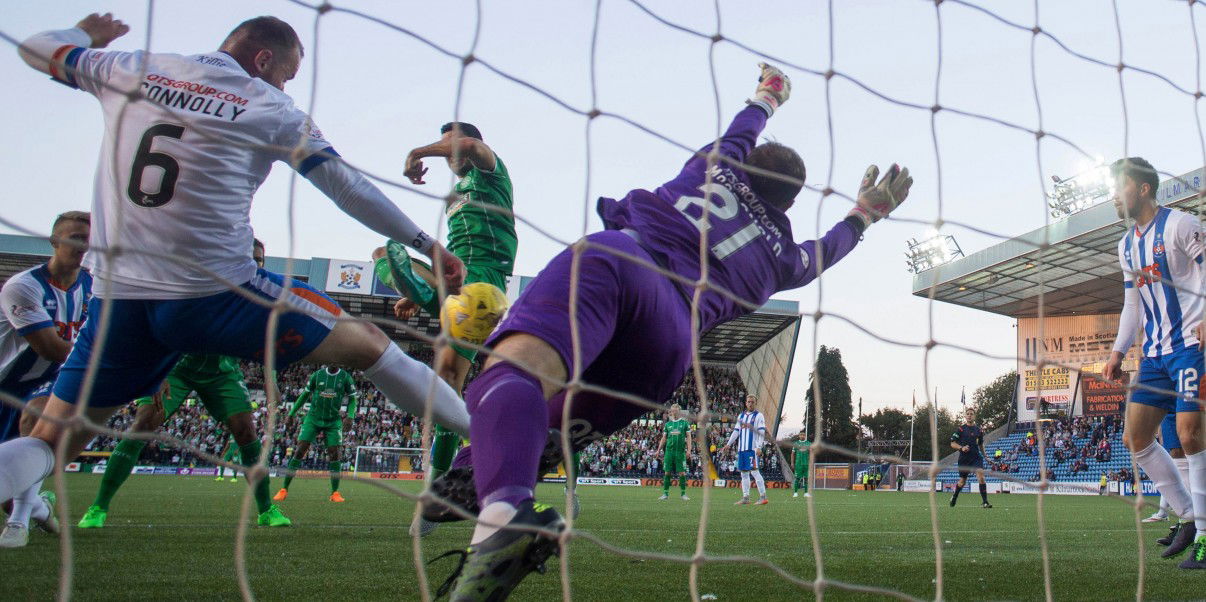 Five Findings: Celtic 2-2 Kilmarnock (A)
It wasn't the result Celtic were looking for and maybe they deserved three points, but their own mistakes and sloppiness cost them two points.
Several rotation players were given a chance and laid down a marker for next Wednesday while others showed why the Hoops must enter the transfer market before it closes.
There are some positives to take from the game looking ahead to Saturday and the Champions league play-off but also mistakes and problems that were clear to see. The good thing is that these mistakes are easily fixed.
So, let's take a look at last night's game starting with the positives.
James Forrest
The young Scot showed exactly what he can do and seemed the be out to prove a point to Ronny Deila that he is worthy of a starting place in the first-leg of next week's Champions League play-off. Forrest was getting past the full-back Westlake time and time again down the wing and although the final ball wasn't always finding a man, he did cause problems for the Killie defence in the hour he played.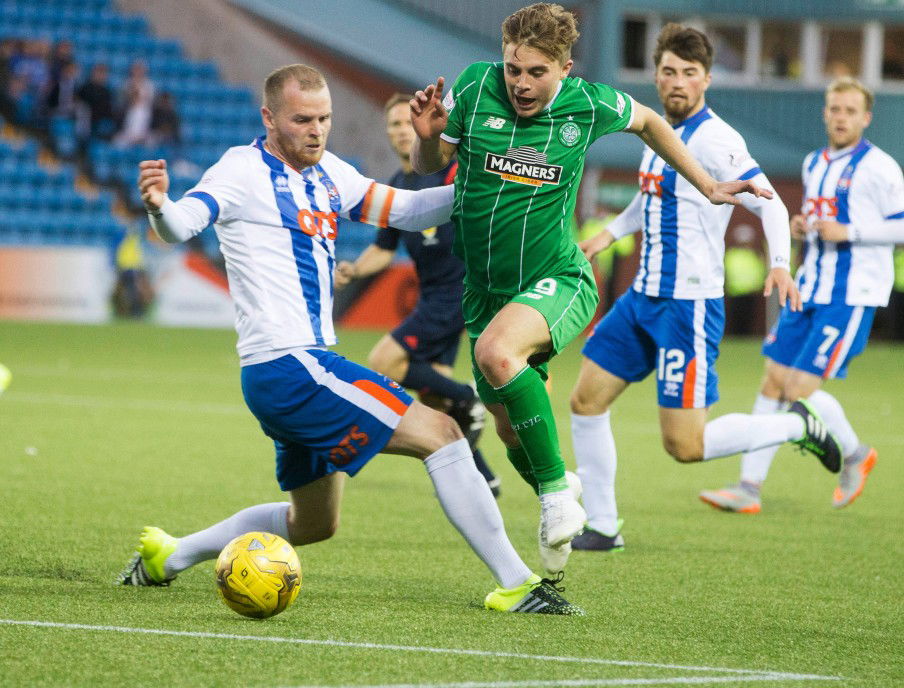 Nir Bitton
The defensive midfielder displayed once again his £700,000 fee from FC Ashdod in August 2013 was a bargain for the Hoops. Since the heart-to-heart with manager Ronny Deila and the injury to Charlie Mulgrew last season, Bitton has been a mainstay in midfield alongside skipper Scott Brown. The 23-year-old controls the game from midfield and dictates the tempo for Celtic and can strike a ball from distance, as we all saw last night.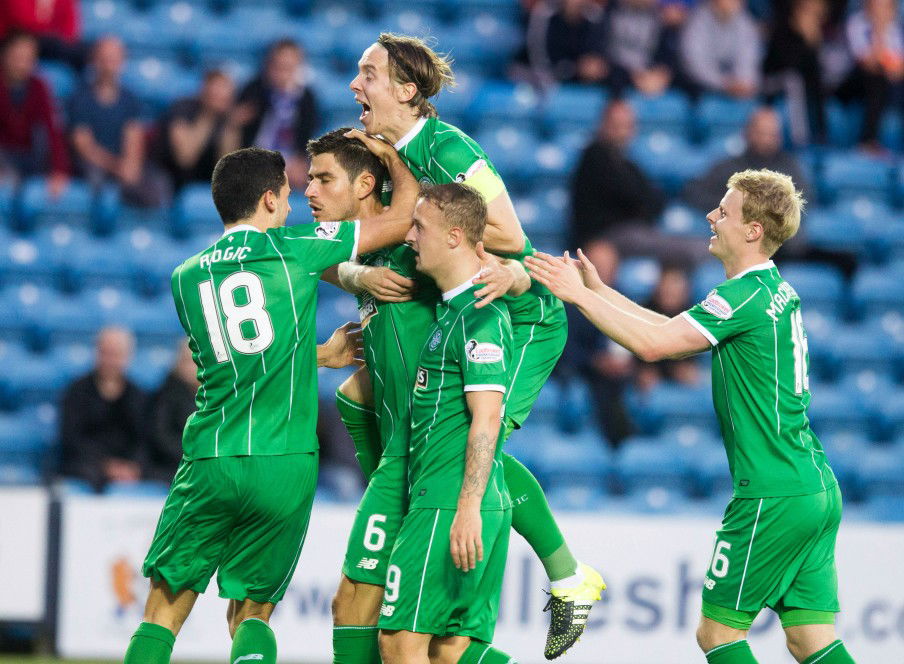 Key players were missing
I think any Celtic team that doesn't feature captain Scott Brown tends to get sloppy and produce an underwhelming performance as a group. Brown has been the beating heart of the Celtic midfield for eight
years now and without him Celtic lack that extra bit of fight on the field. When the skipper isn't on the field to demand more players don't go that extra yard and rarely get out of second gear.
It can be seen as a positive that Brown, Boyata, Armstrong and Lustig are still to come into that side which will improve the team's performance, but for the rotation players who failed to prove themselves worthy last night will need to hope it was a one-off.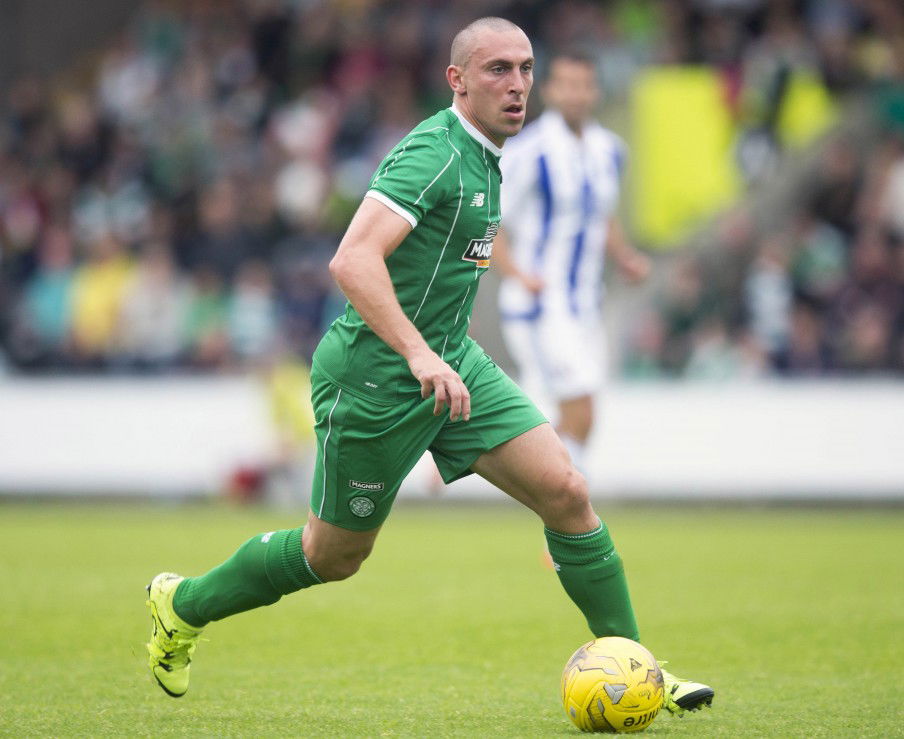 Since the negatives are now creeping in, let's take a closer look at some of them from last night.
Ambrose and Izaguirre
Fans voiced their displeasure at the performance of these two players last night, as both caused a goal that could have been prevented. Ambrose failed to cover the run made by Magennis earlier in first-half and only for a poor finish; the game could have been level earlier. On the whole Ambrose is a liability in defence, whether it's at centre-back or right-back and he still hasn't learned from his mistakes. His hesitancy in defence is down to a lack of effort, as he always seems to expect someone else to cover and clean up his mess.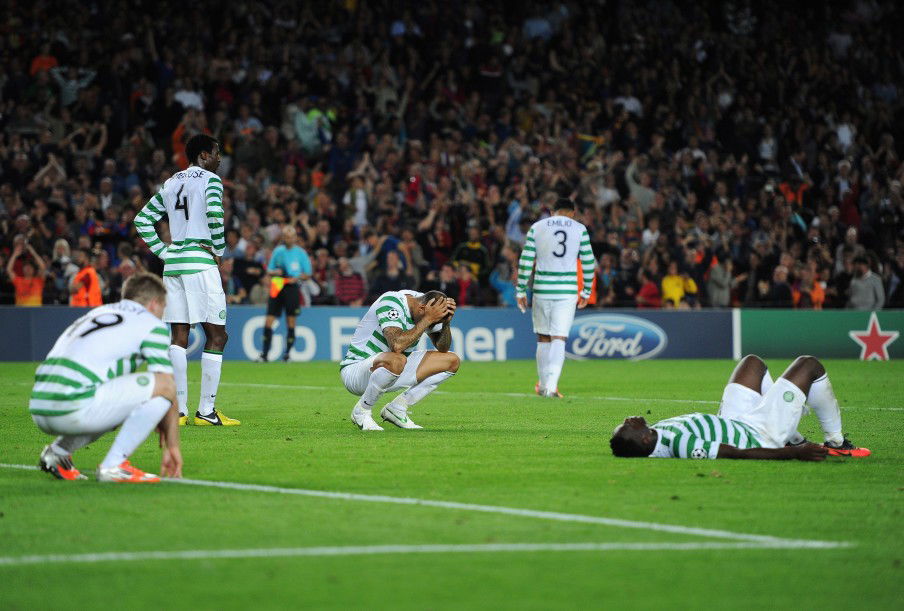 Izaguirre is always great going forward, there's no doubting his attacking ability and getting a cross into the box, but on occasions he has been caught out defensively. Last night was no exception to this as he gambled on the ball being played into Kiltie's feet and the ball was played over the top of him. On the back foot and chasing back, the Honduran allowed the winger to get inside of him after an unfortunate bounce of the ball between him and the Killie winger leaving him no choice but to bring Kiltie down inside the box.
Lack of killer instinct
 Something that Celtic have displayed but not regularly under Ronny Deila. Griffiths is a natural goalscorer, but maybe Celtic needs another striker if they're going to make the group stages of the Champions League.
Against European opposition, especially the European giants, Celtic must be clinical and take their chances that will be few and far between when having to play on the counter against Barcelona or Bayern Munich.
Griffiths had at least three chances to get a second goal after his early opener for the Hoops but failed to capitalise on those chances. Rogic, Commons and Forrest all wasted good opportunities in three on two situations to play the right pass instead of holding onto the ball or taking a more difficult shot.
With a week left until the crunch first-leg tie at Celtic Park this is a performance you would expect a few days before the game with players seeing the game through and avoiding injury, hoping to do enough to warrant a playing in the starting XI, but not a week before as players are trying to prove themselves.
Overall
Commons and Forrest both played well before injuries forced them off the park and seemed to be the only players pushing themselves to show they are worthy of a starting place. Rogic had a timid game and Johansen was much quieter as he filled in for Brown in defensive midfield. Janko had a decent first start for Celtic at right-back getting forward with purpose and getting the ball into the box.
Van Dijk showed again why Premier league clubs are interested in him, looking composed on the ball and coming to Celtic's rescue in defence during set-pieces and crosses on a number of occasions. Let's hope this sloppy performance was a one-off, and Deila's men come out firing on Saturday to gain some momentum for Wednesday.
---