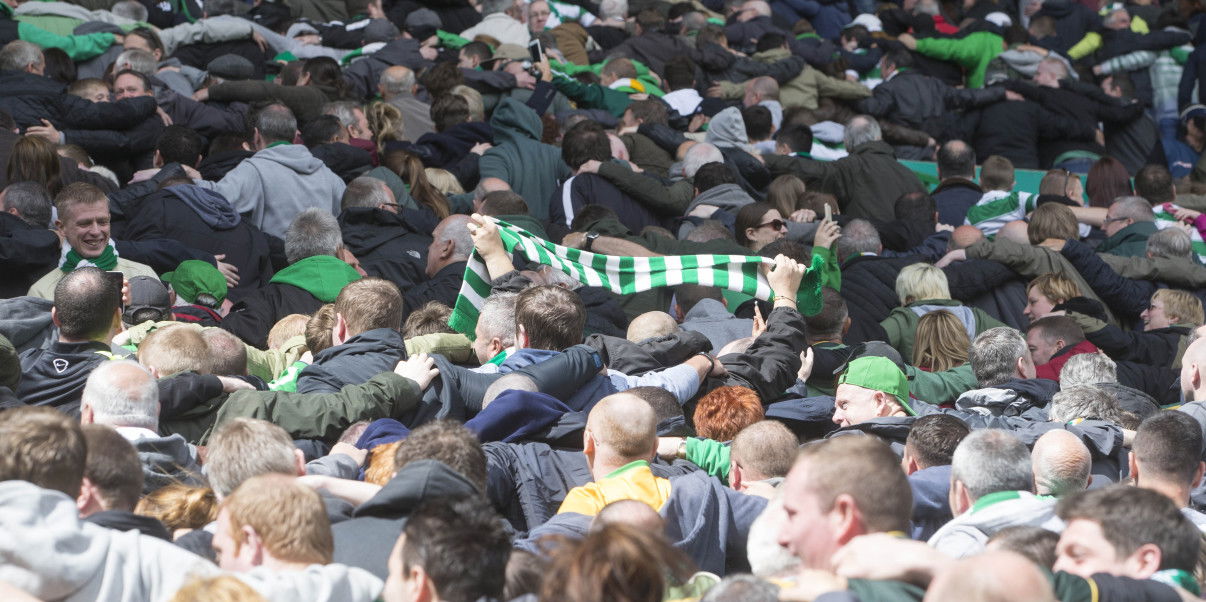 Reaction from players today pleases Deila
Earlier in the week, manager Ronny Deila criticised Celtic's disappointing performance against Kilmarnock on Wednesday night.
Today, the Norwegian called for an 'organised and disciplined' side to go out against Inverness CT and he got exactly that, as the Hoops won 4-2.
New signing Scott Allan was unveiled today and watched on from the stands as the Hoops romped to a four-nil lead after 69 minutes before conceding two in the closing stages of the game.
Two headed goals in the opening 12 minutes from Mikael Lustig and Leigh Griffiths gave Celtic a commanding hold of the game and strolled from there on in collecting three points. The victory keeps the pressure on Hearts who remain top of the table in the early stages of the league season.
Sloppiness cost Celtic another two goals late on but this time it didn't affect the final result.
Speaking after the game, via Celtic's official website Deila spoke about the performance and commended Celtic's efforts today.
"We defended well and had high tempo in everything with good, quick reactions. It was a very good team performance and I'm very happy to see that today. The response after Kilmarnock was good."
Deila also wanted to avoid speaking on the last 20 minutes of the game.
"Today I won't focus on that (conceding), I'll focus on the first 71 minutes because that was a very good performance from us.
"It (mistakes) doesn't concern me. That hasn't happened very often. I think it's the first time for a long time I've seen that so that will always happen in football games but this was in the wrong areas and we got punished very hard.
"It's a warning, of course, but the players know that. What we take with us now is the 70 minutes where I think we were very good."
---