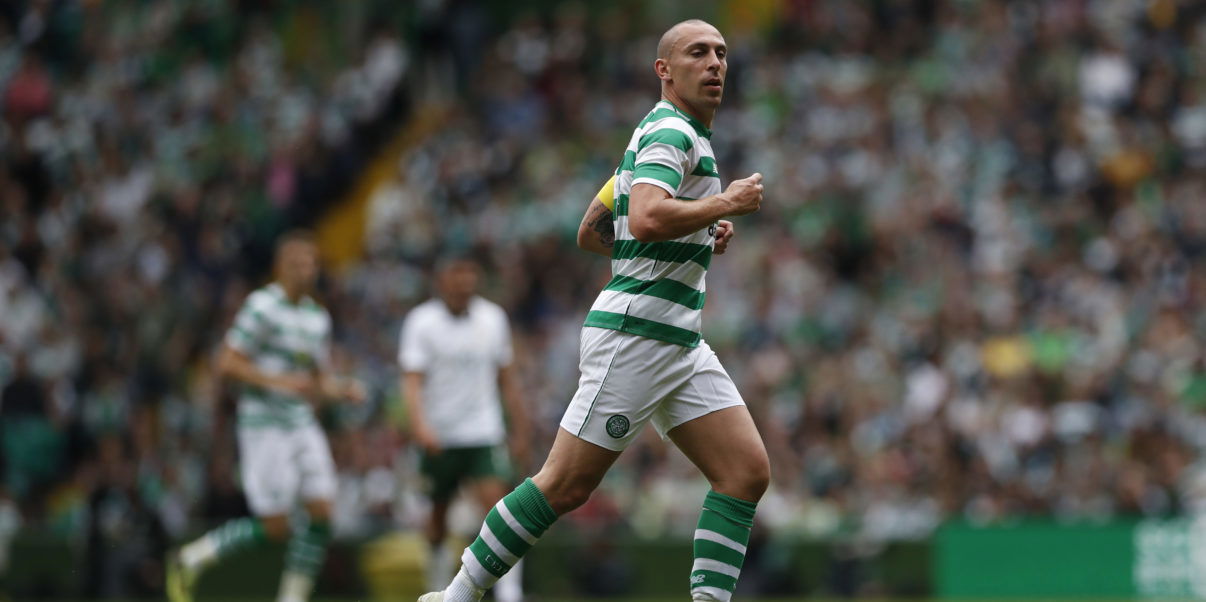 Scott Brown launches an attack at the SFA
Scott Brown launched an attack at the SFA about the state of the pitch during Celtic's clash with Motherwell last weekend.
It was the Scottish Cup final and a chance for Celtic to win their second treble in two years, which they did accomplish, regardless of Brown's anger.
Celtic's captain claimed that the surface wasn't watered at halftime which didn't suit the champion's style of play and instead favoured Motherwell and how they play their football.
He spoke to the Daily Record:
They didn't water the pitch at half-time to try and stop us playing but it didn't stop us, we still tried to play our game. Motherwell are a very honest team – they play long, direct, very physical but we play football the proper way, we get it down on the floor.
The 32-year-old believes the SFA aren't doing enough to ensure other teams are playing fair game when it comes to the pitch.
He believes the SFA should take tips off the FA in England as they ensure there is no funny business going on with the state of the pitch:
If you look down in England, that's where we're going wrong in Scotland. Everyone will try anything (in Scotland to stop us) – they'll grow the grass, they don't water it but down in England, there's rules for these things. They want to see top quality football and that's maybe where the Scottish game has gone wrong, and that's where the SFA maybe have to step up their game to be perfectly honest.
---