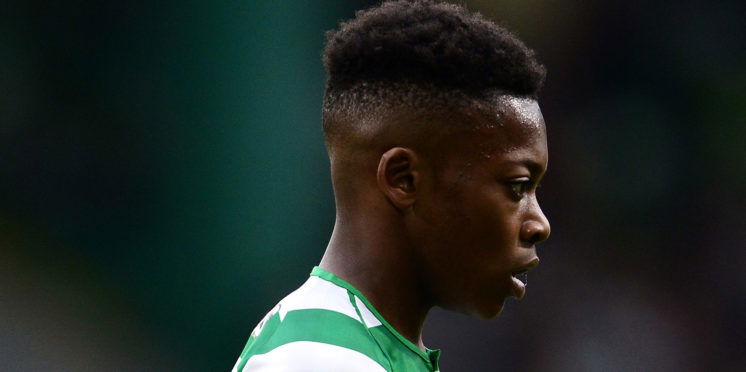 Should Dembele play a role in the cup final on Saturday?
Karamoko Dembele made his long-awaited first-team debut against Hearts on Sunday. Has he done enough to merit a role in the side for the cup final at Hampden on Saturday?
The 16-year-old burst onto the scene at Celtic at a very young age of 13 with footage of him released playing for the youth sides. His unbelievable ability and skill while running at opponents, making clinical passes and scoring some beautiful goals, excited a lot of Celtic fans.
He has been the player that Celtic fans have been waiting for. Now that he has made his first team debut, there is a lot more understanding of his actual qualities on the pitch, and this has been seen in just one half of a match.
The only real worry with Dembele was the physicality of Scottish football. It was worried that once he came onto the pitch, he would struggle to walk off it without some sort of injury.
However, what we have seen from his debut is that, while he lacks the physical stature standing just at five foot and three inches, he makes up for it in the rest of his game.
He is not the tallest by any means, but he does have a good upper body strength with rapid pace and acceleration which he can use to fend off taller and stronger defenders. He has also got the talent available to him to actually not let the opponent near him with him immense dribbling skills.
It is definitely past the point of worrying when he's on the ball that he may get tackled. It is obvious that he has been working very hard in training over the years to improve his physical strength.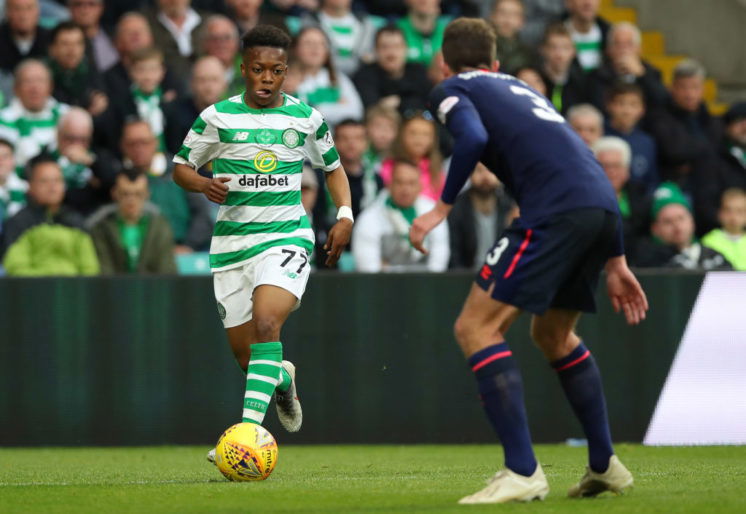 We can see this from the Hearts match when he was hacked down by Aaron Hickey after he skilfully took the ball by him near the touchline. Dembele immediately jumped right back up and continued sprinting for the ball and accumulated a good chance at the end of his run, slicing the ball wide. What this shows is not just that he has a bit of strength, it also shows us that he has hunger and desire to show his talents and prove to the world that he is the real deal.
There are actually a few names in the Celtic team that you would expect to get up from a challenge like that and just wait for the free-kick. The obvious exceptions are Scott Brown and Kieran Tierney, but the list doesn't get much bigger than that. Only someone who has that special tint of determination would carry on in that scenario.
That's what he can add to the side and what the Bhoys have been lacking lately. Someone wanting to make a name and putting in all the effort they can to prove themselves. There has been a number of poor and lacklustre performances from both Scott Sinclair and Oliver Burke which now become even more ridiculous after a 16-year-old has shown them up.
Even though the expected wingers for Celtic on Saturday are James Forrest and Mikey Johnston – there definitely should be a place on the substitute bench for Karamoko and hopefully a few minutes on the pitch too.
Neil Lennon has already said that he has no problem using the youngster on Saturday, and if Celtic are wanting anything substantial injected into the side, Karamoko is the best option for that for sure.
What would you do on Saturday?
Start Dembele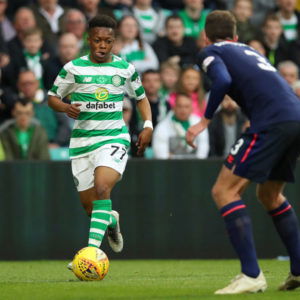 Start him on the bench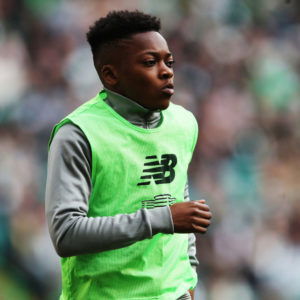 Leave him out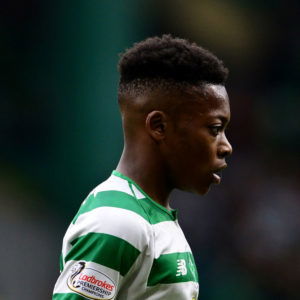 ---