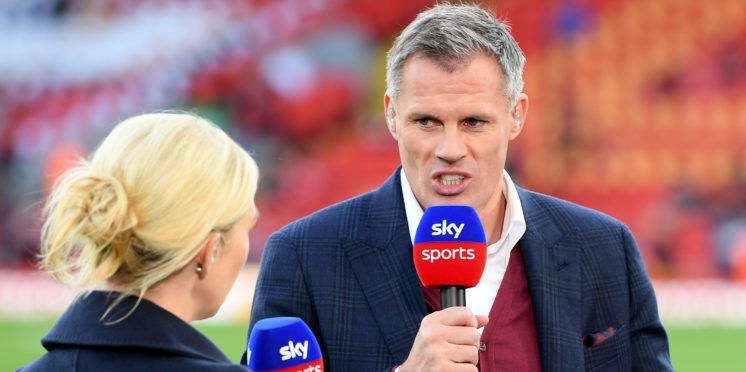 Jamie Carragher switches from being a Celtic fan to a Rangers fan
Former Liverpool defender Jamie Carragher has revealed that he was once a Celtic fan but that he's now switched his Glasgow allegiances to Rangers following their appointment of Steven Gerrard as the Ibrox club's manager.
The Sky TV pundit was speaking after playing in the Rangers Legends vs Liverpool Legends match over the weekend when he made the admission.
I was a big Celtic man more than Rangers, I must say, but that has had to change since Stevie got the job. I think he has done brilliantly, absolutely fantastic. He has obviously put Rangers in a position this year where I think there is going to be a real challenge for the title.
Carragher then, much to the annoyance of some Celtic fans, then admitted that he wants Rangers to win the title.
Hopefully for him, because he is my big mate, he can stop 10-in-a-row. I know it is nine-in-a-row this year, but just to stop that sort of that run. He has done really well. When he took it, people were saying Rangers were miles behind Celtic. They bridged some of the gap last season and beat them in a couple of Old Firm games. The fact they lost the first Old Firm game this season and are still top of the league shows how consistent they have been. It will be really tight and that's brilliant for Scottish football.
Read Celtic Verdict
Liverpool has always been a city with a big Celtic following and Carragher won't be the only person from that part of the world with split allegiances since Gerrard took over at Ibrox. Hopefully, Neil Lennon's side can dash Carragher's wish of seeing his good friend win the league title.
---