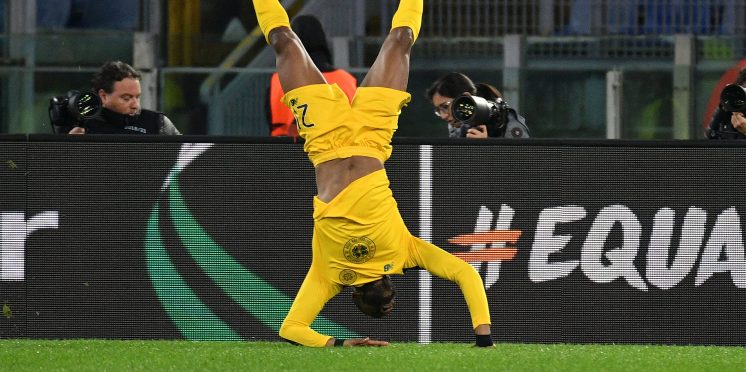 Reports claim Ntcham mocked Mussolini with his celebration against Lazio
Spanish media outlet Marca have claimed that Olivier Ntcham's acrobatic celebration against Lazio was in fact a recreation of Benito Mussolini's death in response to "receiving racial abuse" at Stadio Olimpico.
As we all know, the midfielder produced an incredibly deft finish to claim a dramatic win in Rome and spark wild scenes of celebration from Celtic supporters everywhere.
However it was Ntcham's celebration that caught Marca's eye, and their report suggests he was reacting in response to racist abuse from Lazio supporters.
Celtic's Olivier Ntcham celebrated his 95th-minute winner against Lazio by recreating the death of Benito Mussolini after receiving racial abuse from the home fans at the Stadio Olimpico.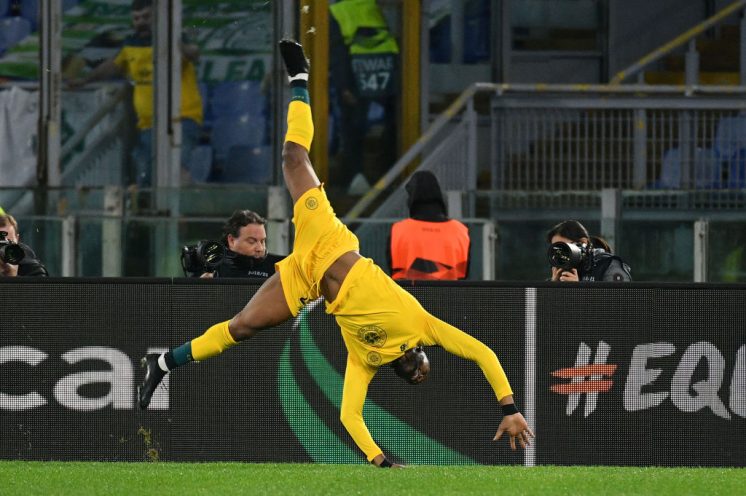 Ntcham imitated the posture of Mussolini when he was executed in April 1945 alongside his lover Clara Petacci and other heads of the Italian Fascist Party.
READ CELTIC VERDICT
The image Marca claim Ntcham attempted to recreate was that of Mussolini hanging upside down after his death, portrayed on the banner unfurled at Parkhead during Celtic's first 2-1 win over Lazio.
Do you agree with the suggestion that Ntcham was recreating Mussolini's death?
Yes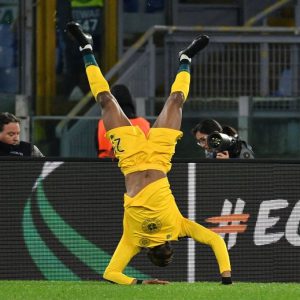 No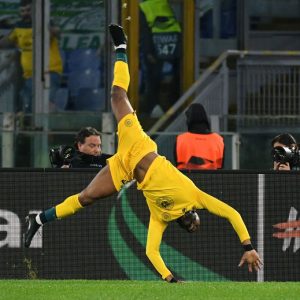 However, Ntcham has been known to celebrate in acrobatic fashion previously and appeared to be doing just that on Thursday.
Whether he was indeed recreating the image remains to be seen. Either way, it was a brilliant celebration following an incredible victory.
---