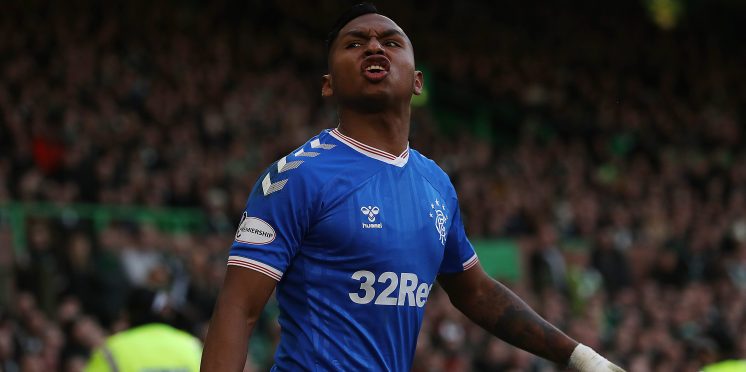 Celtic fans laugh off Morelos' links to Barcelona
Former Colombia boss Jorge Luis Pinto has tipped Alfredo Morelos to complete a shock move to Barcelona.
As reported by the Daily Record, Pinto believes that his fellow countryman has all the qualities to replace former Liverpool man Luis Suarez.
Alfredo Morelos would be the ideal striker to replace Luis Suarez for me. Why not? His performances in the last year certainly suggests that he could replace him.

He has been a battering ram at Rangers. I've got huge admiration for what Alfredo has achieved so far in European football and he's still young
Goal reports that Barcelona are currently in the market for a striker as they look to replace Suarez, with the likes of Pierre-Emerick Aubameyang and Inter's Lautaro Martinez touted as potential targets.
Morelos has been in good form this season, scoring 22 times in all competitions for Steven Gerrard's side (WhoScored).
However, the Gers boss has stood firm on any interest in his striker, sending a clear hands off warning to any potential suitors who are looking to sign the Colombian this month (Express).
Pinto's quotes have certainly caught the attention of some Celtic supporters, who, judging by these reactions on social media, were more than happy to have a laugh about his bold suggestion.
Twitter: @Record_Sport 🤣🤣😂🤣😂😂😂🤣😂😂🤣🤣😂😂🤦🏼‍♂️ (@coffeeskelper)
Twitter: @Record_Sport Cracker if it was april fools day (@katedunbar61)
Twitter: @Record_Sport Is this a parody account? (@DublinJock)
Twitter: @Record_Sport This is incredible lol. (@JKDDevelopments)
Twitter: @Record_Sport No words (@camstoke)
Twitter: @Record_Sport Please don't ever stop with this stuff 😂 (@Rwcoops3)
Twitter: @Record_Sport The basketball team I presume (@JungleLion_)
Twitter: @Record_Sport Just stop😂😂😂 (@Swedleypops)
Twitter: @Record_Sport That's Lionel Messi on the sub's bench then. 😏😁😂😳🤯 (@M0sstr00per)
Twitter: @Record_Sport Without doubt the best one yet 🤣🤣🤣🤣🤣🤣🤣🤣🤣🤣🤣🤣🤣🤣🤣🤣🤣🤣🤣🤣🤣🤣🤣🤣🤣🤣🤣🤣🤣🤣🤣🤣🤣🤣🤣🤣🤣🤣🤣🤣🤣🤣🤣🤣🤣🤣 (@cfcdmg1888)
Is Alfredo Morelos good enough for Barcelona?
Yes
No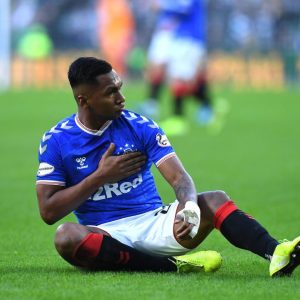 ---