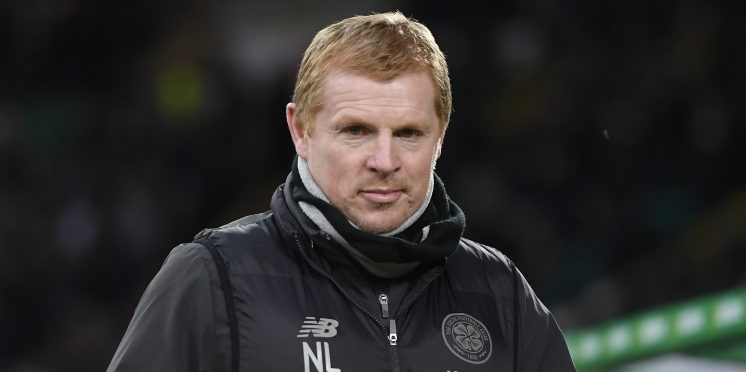 Statistical Analysis: The stats that prove why Celtic are the best team in Scotland yet again
After Celtic's convincing 0-4 win at Motherwell on Wednesday, Neil Lennon's side now sit seven points clear of Rangers at the summit of the Scottish Premiership. This week sees the return of the Scottish Cup and with the SPL on a brief hiatus, we have decided to take a statistical deep dive into Celtic's impressive season so far. We'll be looking at their records at both ends of the pitch and how they compare to other teams in Scotland.
Spoiler alert. They're the best team in the Scottish Premiership, in almost all departments. Let's start with the most important statistic, games won. Some fans will stress the importance of their team playing football the "right way", but as long as you're winning games, who really cares? The football form guide doesn't lie and Celtic are doing just fine, winning 88% of all games in the SPL this season, the highest total in the league.
Rangers, by comparison, have won 79% of games.
The bookmakers make Celtic favourites to win the SPL, with odds currently at 1.35 (6/17) at the time of writing. This confidence from the football traders is surely due to the amount of goals scored by The Hoops. So far, they have scored 72 goals in 25 games. That's 2.88 goals per game, a statistic bettered by no other team in Scotland. Cove Rangers in League Two comes close, with 2.68 goals scored per game this season. Unlike Celtic, Cove Rangers has managed to score in every game this season. Celtic has failed to score in a single game, this coming away at Livingston back in October.
At the opposite end of the goal-scoring charts, we have St.Mirren, who has scored 20 goals across 25 matches. This is an average of 0.80 goals per game. Amazingly, they're not bottom of the league, with Hearts scoring more goals but picking up fewer points. This is likely down to St.Mirren seeing 4 matches this season end 0-0. Not much value for money for season ticket holders at St Mirren Park. Like most sides, Celtic has also scored the majority of their goals whilst playing at home. They have scored 3.08 goals per game at Celtic Park.
It's been an exciting season with plenty of goals. Celtic has scored 2 or more goals in 84% of fixtures this season. This is very impressive, but the truth is they would have won the majority of these games if they had only managed a single goal. This is testament to the impressive defensive record this season, with 13 clean sheets in total. The Bhoys are 2nd in the league for this statistic, with rivals Rangers boasting an identical record but with fewer games played.
Sticking with the defence, it seems that the aforementioned trip to Livingston was a turning point. Before (and including) that 2-0 defeat, Celtic picked up a single win in 3 games, conceding in all fixtures. After the defeat, Lennon's men went on a run of 6 games without conceding a single goal and scored 18 goals during this spell. Celtic has been in inspired form since then and has won all of their fixtures in the SPL. Well, all but one. I assume I don't need to remind readers here about that defeat in December.
The worst team in the SPL, defensively, is Ross County. They have conceded 50 goals in 25 matches, or an average of 2.00 goals per game. As a comparison, Celtic has conceded 0.60 goals per game. This record is only bettered by Rangers, who has conceded 0.58 goals per game but has played fewer games, as we mentioned before.
Interestingly, Livingston has the best home defensive record, keeping 9 clean sheets at Almondvale Stadium. This makes up 75% of all home games, so it's rather impressive. At the time of writing, Livingston has gone 6 games at home without conceding a single goal. Looking back even further, they have conceded in just 1 of the last 9 home games. Superb stuff.
When do Celtic score the majority of their goals? Well, it's quite evenly distributed, with 47% of goals coming in the first-half and 53% of goals finding the back of the net in the second-half. Some teams, such as Crystal Palace in England, have seen 69% of goals scored in the second-half of matches this season. In fact, Crystal Palace has scored just once in the first half of home matches this season. That's even worse value for money than fans watching St.Mirren!
Whilst Celtic are currently 7 points clear at the top of the SPL, they would be even further ahead (12 points) if all matches ended at HT. Celtic have not been behind at the break in any of their fixtures this season and would be on 61 points from 25 games. Rangers, who would still be in 2nd place, have accumulated 49 points by HT in SPL matches this season. Thankfully, to save total embarrassment, every team has been leading at HT this season. The worst team, by far, is St.Johnstone, who has gone into the break leading just once this season. What's more, they have scored just 6 first-half goals this season.
Will Celtic won another Treble this season?
Yes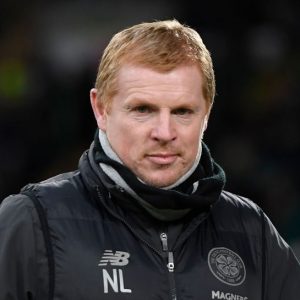 No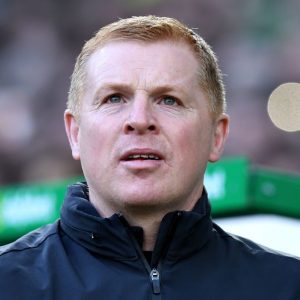 You can be sure of a goal in the first-half when watching The Bhoys, with 92% of fixtures seeing a goal scored before 45 minutes this season. Can Celtic keep this impressive run going in order to claim another league title? Let's take a look at the next 5 fixtures in the SPL:
Hearts (H)
Aberdeen (A)
Kilmarnock (H)
Livingston (A)
St.Mirren (H)
The stand-out fixture here would be another trip to Livingston, who we mentioned previously are in superb form at home. You would have to expect, given the dominant performances recently, that Celtic are favourites for all of these matches. Directly after this run of fixtures, Celtic travel to Rangers. A potentially season-defining fixture. As things stand, there's more pressure on Rangers to keep pace with Celtic. A victory for The Hoops in that game could be the end of any title hopes for Steven Gerrard's side.
---