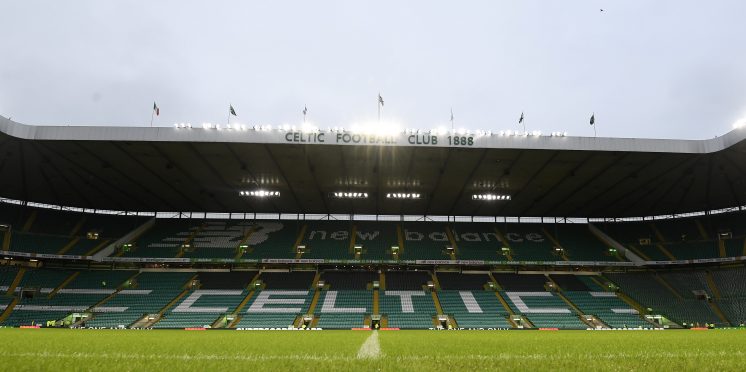 Jordan reveals Celtic and Rangers were part of talks to move to England in 2002
Former Crystal Palace owner Simon Jordan has revealed that Celtic and Rangers were part of talks to join part of the English footballing pyramid back in 2002.
Speaking on the Alan Brazil Sports Breakfast show (12/2/2020, 8am-10am), as transcribed by the Daily Record, Jordan claimed that he was in favour of the pair leaving the Scottish leagues to compete in England, but that the duo would have had to pay around £200m each in order to do so.
In 2002 when the ITV Digital deal collapsed and there was all this stuff going on, there was me, Manchester City, Birmingham, Wolves – all the clubs talking about a Phoenix League, a breakaway league to get away from the Football League, because the Football League was so intransigent and ridiculously unprofessional.

And part of those discussions were Rangers and Celtic coming down. I was in the camp for them to come down, but pay a bounty, pay a couple of hundred million quid; they can afford it on the basis of their share price and whatever else was happening because they would probably go into the Premier League as a result of it.

The entirety of Scottish football gets £30m quid across all four divisions. Going into the Premier League with the broadcast deals, they will go from £2m, if that's right, to £120m overnight. It won't happen but in a land that we look forward to, perhaps one day thinking it could happen, what an addition that would be!
READ CELTIC VERDICT
The debate over whether Celtic and Rangers should or could move into the English footballing pyramid has raged on for a number of years now, but the pair would almost certainly benefit from doing so.
The finances available in the Premier League are staggering, as Jordan suggests, and Celtic would therefore be able to compete on a much more level playing field with the current big hitters in England.
Celtic's current transfer record for a fee spent on a player is £9million, which they splashed back on Odsonne Edouard in 2018 (Sky Sports).
Do you think Celtic and Rangers will ever more into the Premier League?
Yes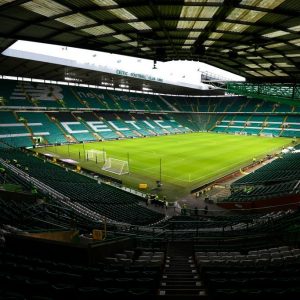 No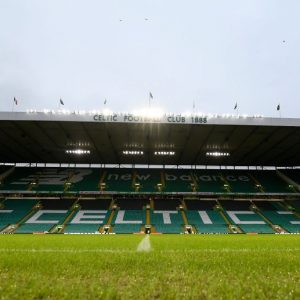 Compare that to what the records were for current Premier League teams at the start of this season and the results are staggering.
Norwich City have the lowest record spend at £9.9m, nearly £1m higher than Celtic's, while the highest was Manchester United's £89m acquisition of Paul Pogba (The Mirror), some £80m more than Celtic.
---