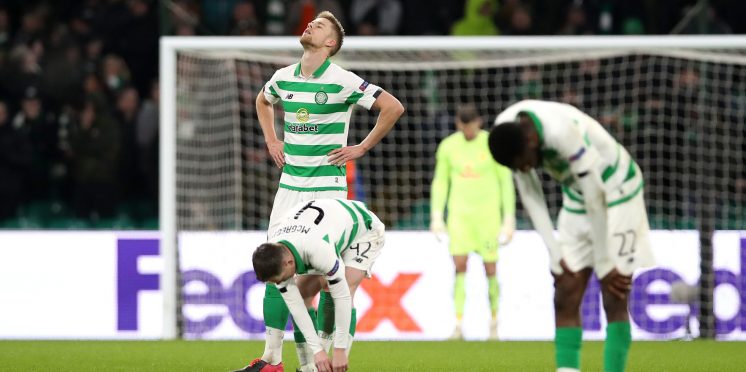 Celtic fans respond to image of Hoops' shape during FC Copenhagen loss
One image of Celtic's shape during Thursday's loss to FC Copenhagen has sparked an angry reaction from a number of supporters on social media.
Just like what happened earlier in the season against CFR Cluj, Celtic took a 1-1 draw from the first leg of an away European tie and crumbled under the pressure at Parkhead.
The reason Celtic were in the Europa League this season was as a result of that 4-3 defeat to Cluj back in August, but the Hoops got their revenge in the group stages with a 2-0 win at Parkhead this time.
That was one of four victories Celtic recorded in Group E, with two coming against Lazio and the other against Rennes, as Neil Lennon's men topped the group.
However, history repeated itself on Thursday as once again Celtic couldn't convert a positive 1-1 away draw into a win, and instead were knocked out of the Europa League.
And one image from the loss has got a number of supporters talking on social media, with Celtic's shape prior to Copenhagen's second goal being heavily criticised by fans.
Twitter: @Moravcik67_ Naive and lacked composure or experience, absolute amateur hour just like cluj (@quest4cat1)
Twitter: @Moravcik67_ Why we don't just go to RB from here is criminal. (@steevo6emslie)
Twitter: @Moravcik67_ Absolutely zero shape! No discipline and fell into the long ball trap! Crazy formation/tactics last ni… https://t.co/BNlSR1TNb8 (@marcmcewan_80)
Twitter: @Moravcik67_ Imagine dominating almost 180 minutes of football just to be knocked out because of mistakes like these 🤦‍♂️ (@PJ_1888)
Twitter: @Moravcik67_ I took a screen shot of the exact same thing from the BT app, was raging at the game that Jullien rifl… https://t.co/ofDXSMGSq6 (@seanhammy85)
Were you disappointed with how Celtic played on Thursday?
Yes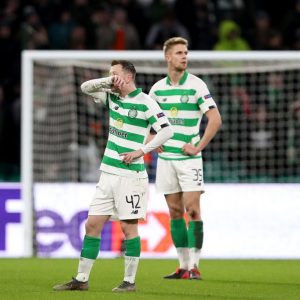 No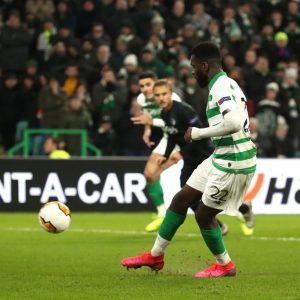 Twitter: @Moravcik67_ Considering we had just scored where was the on pitch leadership screaming "sit in for 2 minutes we go… https://t.co/fG342NzdTf (@AlexBrannan_Sco)
Twitter: @Moravcik67_ What goes through your head at 1-1 to want to attempt this pass? Baffling (@Chazz_67)
---