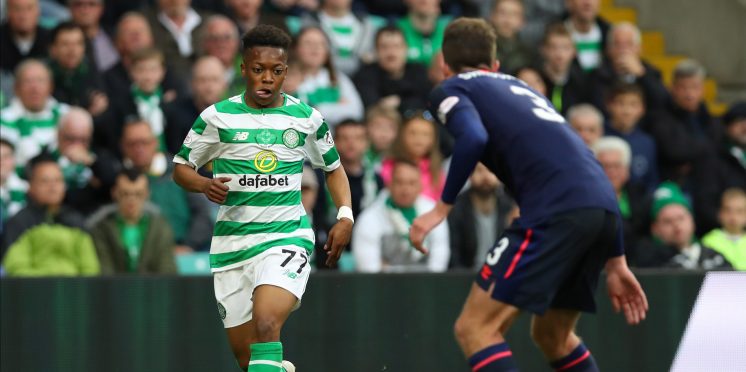 Football Manager predicts how the next 10 years will go for Dembele
Karamoko Dembele is arguably one of Celtic's brightest young prospects at the moment, and therefore we've decided to have a look at how his career pans out on Football Manager.
Earlier this week, we looked at what the next 10 years has in store for Celtic, and you can take a look at that here.
Today, it's time to look at what the next decade has in store for Dembele.
CELTIC BREAKTHROUGH
The winger failed to break into the first-team during the 2019/20 season, but saw his game time increase significantly the following season.
Dembele made 40 appearances in all competitions during his first full season in the side, though 28 of those came from the bench. He scored four goals in the league and created three assists, adding two more to each tally in the Scottish Cup.
The following campaign, he began to establish himself as more of a regular starter, as he netted 15 goals in all competitions before he nailed down a spot in the starting line-up to help Celtic win the next five league titles, providing entertainment along the way, much like free casino slots can do for those who enjoy such things.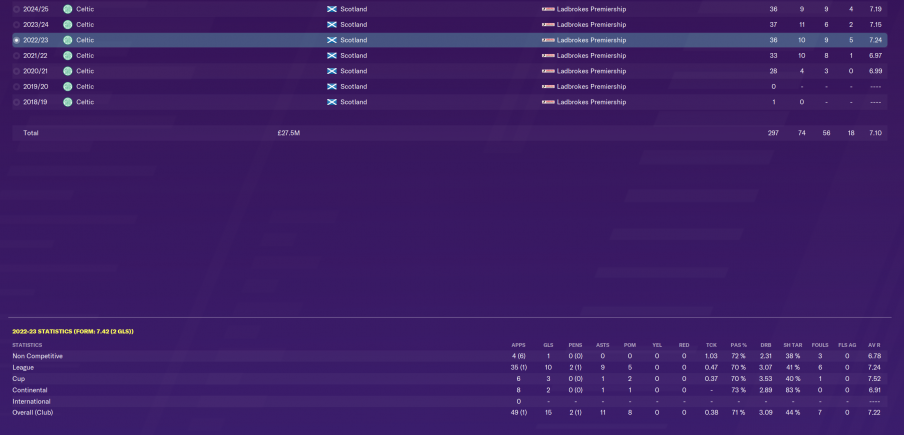 £27M MOVE
His form during his five seasons in the first team eventually attracted interest from elsewhere, with Arsenal snapping him up for a relatively low fee of £27m, considering how he was still only 23 years of age at that point.
The winger had two strong seasons in the first team with Arsenal, before he lost his place in the side in the 2027/28 season, following a £69m arrival of Villarreal's Samuel Chukwueze.
After featuring sporadically in the first half of the campaign, Dembele joined AS Monaco on loan but failed to make a real impact there as well.
He returned to Arsenal that summer and was again a squad rotation option for the following season before Monaco signed him on loan for the 2029/30 season.
And he established himself as a key figure for the Ligue 1 side in that campaign, scoring 10 goals and creating three assists to help Monaco finish third in Ligue 1.
ENGLAND INTERNATIONAL
Dembele currently faces a tough decision with regards to who he will represent at international level, as he is able to represent Scotland, England and the Ivory Coast.
In the game, however, he opts for England, but that may not have been his wisest decision.
After impressing for Celtic, Dembele made his international debut in a friendly against Ecuador in 2023. He did manage to grab an assist in the 3-0 win, setting up Manchester City's Phil Foden.
However, the winger then had to wait another two years to make his second and final appearance for England to date, as he scored twice in a 5-0 World Cup qualifier against Kazakhstan.
Those are his only two appearances for England at the 10-year point in the game, though he did feature 32 times for the U21s.
ATTRIBUTES
At 27 years old, Dembele's career perhaps hasn't quite hit the heights many currently predict it will in real life.
However, he is still a very talented and well-rounded winger at this stage in the game.
He is rated a 16 out of 20 for his dribbling, technique, pace and agility, whilst he also has strong ratings for his first touch, finishing and crossing.
Despite struggling to break into the Arsenal time in recent seasons, he is still rated around £43.5m.

TROPHIES AND INDIVIDUAL AWARDS
Perhaps surprisingly, the only trophies he was won at this point in his career are with Celtic.
The winger lifted the Premiership title five times before in succession before his Arsenal move, whilst he also won two Scottish Cups and two League Cups.
Are you surprised by how Dembele's career has panned out on FM2020?
Yes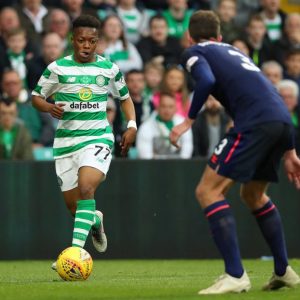 No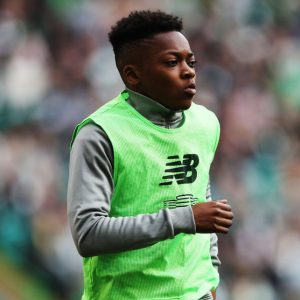 With regards to individual awards, Dembele was named the Player's Young Player of the Year and the Scottish Writer's Young Player of the Year.

---