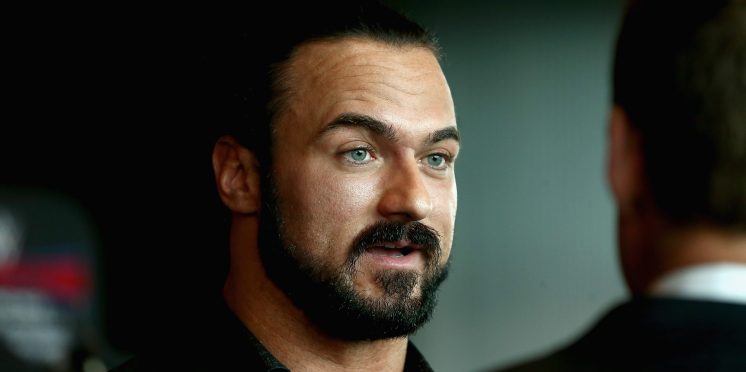 Celtic fans love Chris Sutton's message to Drew McIntyre
Despite most live events across the globe being cancelled or postponed, the WWE have continued to put on their shows in front of an empty arena as they look to provide some entertainment to thier fans.
Over the weekend, the company broadcasted their annual Wrestlemania event, and Scottish wrestler Drew McIntyre was crowned as WWE Champion.
The Ayr-born star defeated Brock Lesnar to claim the biggest award in wrestling, with many outlets in the UK picking up on the story as McIntyre became the first British star be be crowned as the WWE Champion.
McIntyre, who has been competing as a professional wrestler for 19 years, is a big Rangers fan, so naturally, he's received some light-hearted stick from those who follow Celtic, including former Hoops' striker Chris Sutton.
The former striker, now pundit, congratulated McIntyre for being crowned champion, but couldn't resist a dig at Rangers in the process.
Well done chubby @DMcIntyreWWE on this👏👏…that's one more title than your football team has won in a considerable amount of time (bar the Petroltank Cup)👍 https://t.co/2zOpv7YSlY

— Chris Sutton (@chris_sutton73) April 6, 2020
These Celtic fans, naturally, thought Sutton's comment was hilarious, and some took their own digs at Rangers.
😂😂😂 pic.twitter.com/XamIeTqEfn

— Swed🍀 (@Swedleypops) April 6, 2020
Cracker big man 🤣🤣🤣🤣🤣🎣🎣🎣🎣🎣

— fitzy (@fitzymabhoy) April 6, 2020
Things I've read that Rangers have "won" whilst on twitter recently :
1) The Virtual Grand National (😂😂)
2) TWO 9 in a rows (😂😂)
3) World wrestling Championship (😂😂)

The pain is still strong folks 😂😂😂

— Gerzinho (@fgfmurray) April 6, 2020
Yasss! Yasss! pic.twitter.com/8wXRagYfOx

— LouMun 67 (@lfmunro) April 6, 2020
Legend 🤣😂🤣😂🤣😂🤣😂🤣😂🤣😂🤣😂🤣😂🤣😂🤣😂🤣😂🤣😂🤣😂🤣🤣🤣😂🤣🤣😂🤣 pic.twitter.com/BJlYU9v8Ha

Is Drew McIntyre's title win the best thing to happen to Rangers since 2010?

Yes

No

— H#NSKELPER🍀☘️🇮🇪🇵🇸 (@HNskelper) April 6, 2020
---