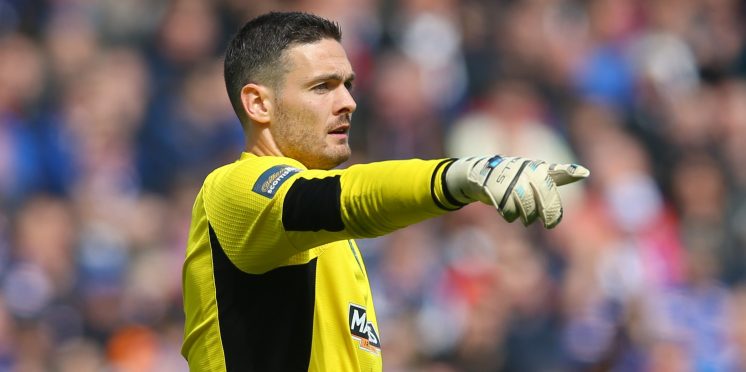 Wes Foderingham tells tale of how Craig Gordon threw away his notes
Soon-to-be former Rangers goalkeeper Wes Foderingham has told a tale of how Craig Gordon threw away his notes prior to the penalty shootout in the 2016 Scottish Cup Semi-Final.
The game ended 1-1 after 90 minutes, thanks to goals from Kenny Miller and Erik Sviatchenko, and then ended 2-2 after 90 minutes after strikes from Barrie McKay and Tom Rogic.
Therefore, a shootout was needed to decide who would be heading to the final and prior to the shootout, Gordon tried a bit of one-upmanship on the Rangers keeper.
Speaking on the Open Goal show, Foderingham revealed that he had notes about Celtic's penalty takers written on his water bottle but Gordon knew this and as such, he threw the bottle away!
He said:
I've gone through all the penalties with Jim [Stewart]. Gone through all the penalty takers. Jim has wrote them down on a bottle and put the bottle in the goal. I had the bottle in the goal with me for the game. I put my towel over it because obviously the boys coming in sometimes take your bottle and have a drink and I didn't want anyone to see what was on there. Penalties now. I've got the bottle and whacked it by the side of the goal. Craig Gordon is obviously in goal for Celtic and he's worked with Jim at Scotland so he knows what he does with the water bottle, so he's picked my bottle up and launched it! He's picked my bottle up and launched it! I didn't see him launch the bottle. I am looking around for this bottle and can't see it and one of the ball boys has said 'he's launched your bottle' I've turned around to look at Jim and he's going absolutely mental on the sidelines as he has seen what was happened and they are shouting at a ball boy to get this water bottle back but in fairness, I had literally studied those notes the night before so I didn't really need the bottle!
Read Celtic Verdict
Unfortunately for Celtic, Gordon's trick didn't help them get to the final as Rangers won the shootout 5-4 but this one little insight is just another example of the attention to detail that fans can often not notice.
Football games can be decided by such small margins and Gordon obviously spotted a chance to claim even a tiny advantage, but alas, it didn't work!
---