Andy Robertson still wants to play for Celtic in the future
Liverpool full-back Andrew Robertson made headlines at the weekend for a couple of reasons.
Firstly, the left-back scored a wonderful header during Liverpool's 1-1 draw with Burnley at the weekend, then after the game, he was caught on camera demonstrating with the officials after they denied him what he thought was a penalty.
However, he's also made a few headlines for his comments about potentially playing for Celtic in the future.
The Scotland captain is an unashamed boyhood Celtic supporter and has made no secret of his desire to play for The Hoops at some stage and speaking on the Lockdown Tactics podcast, he admitted that playing at Parkhead is something he would consider in the future but he admitted that the decision about whether to make such a move would be more complicated now.
He said:
If you asked me when I was playing for Hull if I wanted to go back and play for Celtic then I would have said that 100 per cent I wanted to play for my boyhood club. When I was younger I wanted to play for Celtic and give my best years to Celtic. I didn't want to be hanging on and going there at 33 or 34 when I knew my best years were gone. It might be something I'll need to think about at some stage. I still follow Celtic and they still have a place in my heart. It would be hard to say 'no' but if I did have the option of retiring at Liverpool I'd bite your hand off for it and I'd probably sign the contract now.
Read Celtic Verdict
As it stands, the chances of Roberston moving to Celtic in the near future are almost non-existent. The Scottish star has become one of the best left-backs in Europe and there would be no reason for him to leave Liverpool, or for the new Premier League champions to even consider letting him go.
Do you think Andy Robertson will move to Celtic in the future?
Yes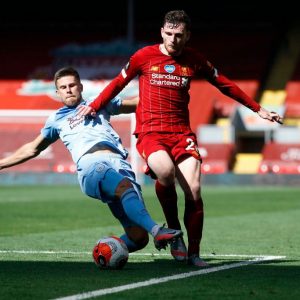 No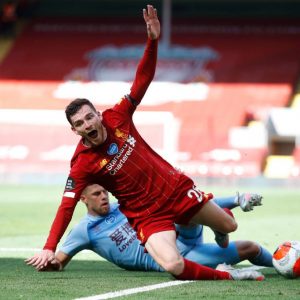 However, it does look like a move could be on the cards down the line, but like the defender said, it would be almost pointless for him to move to Glasgow just as a final calling point just to simply wear the shirt.
He will want to be at a level where he could help Celtic succeed and where he wouldn't be blocking the progress of any younger players.
---