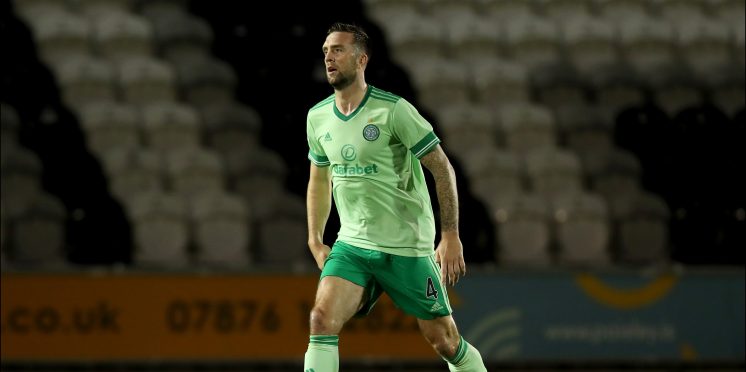 Shane Duffy hints at his desire to stay on at Celtic
Celtic summer signing Shane Duffy has explored the possibility of extending his stay with the Bhoys in order to play in front of Celtic fans in a promising interview with The Scotsman.
The imposing Irish centre-back, who joined Celtic on a one-year loan deal from Premier League side Brighton, has been speaking of his keenness to further immerse himself in the love of the fans and the atmosphere of Celtic Park.
I haven't been able to experience the full thing yet through a full stadium or even a packed-out away end. It's a real disappointment for me obviously, but that's just the world we live in now. I'm hoping all this madness goes away and I can really enjoy Celtic Park as the special place that it is. I'm hoping and praying all this will be done before the end of the season.
Given the impeccable silverware record of Celtic (who are looking to close in on a historic 10th consecutive Scottish title) Duffy has also signalled his staunch refusal to overthink the idea that 'the only way is down' for the Bhoys.
My mentality is that I don't think like that at all, I'm quite a positive guy. I have a winning mentality where I'm coming in to try and improve the squad, and not lose it. It hasn't come into my head at all. Obviously that would be a worst-case scenario and it would be a nightmare really. But that's what I'm thinking about. I'm here to be a success.
Duffy's further comments will delight Celtic fans immensely as the Irishman remarks that he joined the Scottish champions in order to develop his game and his career. At 28 years old, the Irish international still believes he can evolve as a footballer – and sees Celtic Park as the ideal destination to do just that.
Playing for a club like Celtic you can't drop your standards or you don't play and you don't win leagues. So I think it's been a great move for me. Coming up here will help me push on and improve my game more than anything. Down south, I would be sitting deep and digging in. But I'm getting on the ball quite a bit now and defending higher up the pitch. If I can add that to my game I'm hoping it's going to make me a better player, not pick up bad habits.
With Duffy as a prominent figure in the Ireland international setup, manager Stephen Kenny was one such recognisable figure that was pleased to see Duffy move to Celtic in search of regular first-team football.
He was delighted because he knows it's a different kind of game up here. Rather than sitting deep and trying to defend a lot I'm going to be on the ball and defending a high line. It's better for my game to learn these things and add to my game and also get the mentality of winning games every week. So he was delighted.
Read Celtic Verdict
These promising quotes signal the winning mentality that should offer an immense boon to the hopes of Celtic fans everywhere.
Duffy evidently believes his personal ambitions are supported by the desire and hunger of Celtic to remain at the apex of Scottish football.
Celtic fans – be excited. A commendable Premier League player will shore up an already-formidable backline and will undoubtedly get stuck into every game he plays.
---