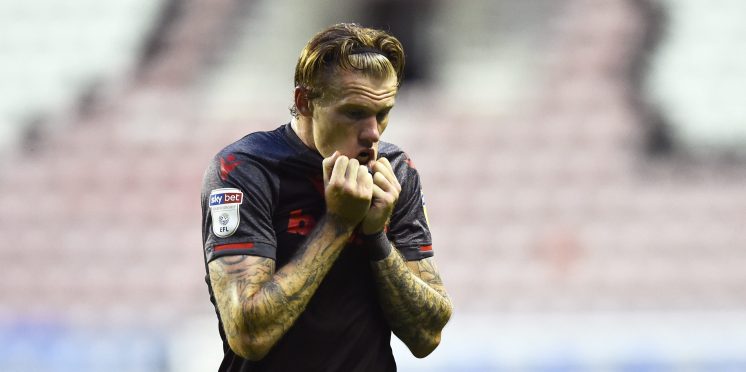 Celtic fans react to reports linking James McClean with a move to Parkhead
Just yesterday, we reported on Michael O'Neill's comments about the reports linking Stoke City and Ireland winger James McClean with a move to Celtic.
The Potters manager said that he was not aware of any interest from The Hoops in McClean, but also admitted that Stoke will consider all offers for any of their players, given the current state of finances in football.
Based on these comments, we took to our official Read Celtic Facebook page to ask Celtic fans if they think The Hoops should be making a move for the 31-year-old, and it's fair to say that the reaction was mixed, to say the least.
These supporters were all in favour of Celtic signing McClean:
Keith Cons: Yes 100%, he'd be a great signing.
Greg Heane: 100%, get it done .
Stephen Porter: Been watching him since he was 17 playing for Derry. Anyone says he wouldn't do a job is clueless. He'd be ideal as a wingback.
Michael Mc Hugh: 100% get it done. Better than Taylor
Seamas Doyle: Scott Sinclair was hardly setting the world on fire when he was playing in England but for two years was a revelation at Celtic, could be the same case with McClean, he's not Messi but he is a decent hard working player who would relish the opportunity of playing for us so a definite yes.
However, these Hoops fans were less than thrilled at the potential prospect of the Republic of Ireland international making a move from the Championship side up to the Scottish champions.
John Taylor:  No ,I dont fancy him much. Works hard but not any better than what we've got.
Sean Goodman: No. Has a heart of a lion and runs all night but I don't think he's good enough to be honest.
Susan Ann McCready: No. We need better.
Julie Young: No way he is useless.
Luca Bianchi: Nah, just a squad player and we have a big enough squad.
---