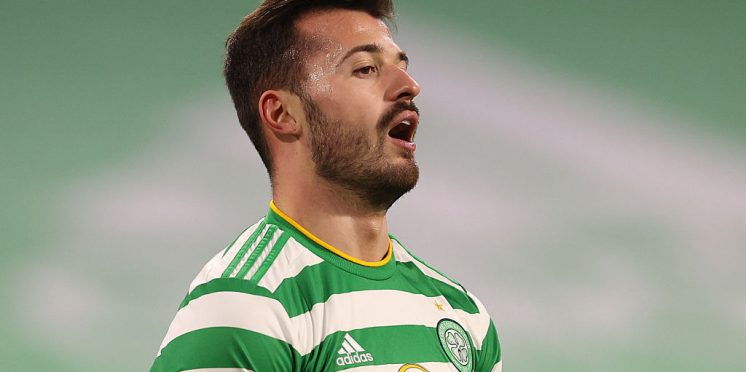 Ramon Vega: Albian Ajeti on Borrowed Time
Swiss ex-Hoops man Ramon Vega has been speaking on the future of his compatriot Albian Ajeti at Celtic.
Having failed to break into West Ham following a move from Swiss side FC Basel, an exciting initial £4.5 million move to Glasgow represented a fresh opportunity for Ajeti to showcase his true potential.
With five goals from his opening six games in the Scottish Premiership, the hitman showed initial glimpses of what he was capable of, but a hamstring injury scuppered his run of good form.
With just one more goal in six months, Vega believes Ajeti ison borrowed time to convince doubters he still has a place at the club:
"He has missed the opportunity so far to show himself as the one who is able to be the main striker for the club", said Vega [via the Daily Record].

"He now has to do it. He has to perform because that is the situation that he has placed himself into. If he does that, he can still justify that he is good enough for Celtic.

"It will be difficult for him, but I hope that he can do it and it is going to take an enormous effort. At this moment, it doesn't seem to be going in his direction and he has to change that.

"This is now a vital time for everyone. Winning the league has gone, there's a gap to be bridged and it's now about the motivations until the end of the season and what is the future going to look like.

"I'm sure the squad is being analysed as regards who will be kept, who are they going to get, who will be going.

"Things are going to change at the club and Ajeti has a chance now to show he should stay. There is a chance for him to build momentum and show himself. To show why he was bought.

"To push himself into the team, to show he can do it. To show the character and the ability to fight his way back. Will it happen? I don't know. I can't say yes or no as it's not down to me. It's down to him. He needs to do it."
Read Celtic Verdict
With a disappointing dip in form, Ajeti regaining his confidence is of paramount importance.
Next season represents a new leaf for the club that looks increasingly set to involve restructuring at all levels.
If Ajeti can survive the transfer window without falling victim to a sporting purge, he could relish the chance to shrug off the malaise that has held him back this season.
---