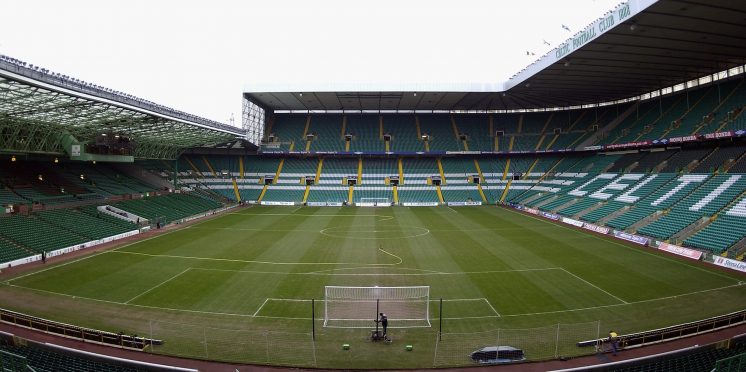 Moments In Time: Centenary Silverware for Celtic
On this day in 1988, Celtic football club enjoyed a once-in-a-lifetime birthday that will live long in the memory of many fans.
It was on this day that Celtic clinched the League Championship at Paradise in their centenary year – in front of 'well over' 80,000 fans by one estimation, no less.
Although official statements indicate only around 60,800 thronged the stadium, the figures are nonetheless indicative of the gravitas of the occasion.
Celtic played out a decisive 3-0 victory against Dundee thanks to an early strike from full-back Chris Morris and an eventual second-half brace from Andy Walker – leading to an insatiable appetite for celebrations from supporters at the full-time whistle.
A full-blown pitch invasion followed, forcing the Celtic players to take up a position on the ledge of the directors' box to soak up the praise of the Celtic faithful.
Later revisions of attendance figures would place the number of present Celtic fans at 72,000 – almost some 12,000 more fans than initial data suggested.
Stewards are even noted as having to lock a swarm of onrushing fans outside the ground as thousands were denied entry – such was the demand of fans to witness such a historic alignment of events.
The match was not even an all-ticket event, undoubtedly leaving many season ticket holders disgruntled at the sight of their usual spots being commandeered by other fans
The Celtic Star has rounded up some fan recollections, attaching a highlights reel from the match in the process.
---