Pundit Reactions: Mark Warburton Discusses British Super League
Queens Park Rangers boss Mark Warburton has flirted with the idea of a 'British Super League' in principle – but claimed the idea would pose more questions than answers.
As per the Daily Record, is it rumoured that plans are being drawn up by the Premier League south of the border to incorporate Rangers and Celtic into an 18-team setup.
Warburton insisted that any merger would need to be done for honourable reasons, chiefly in a way that would defend the best interests of Scottish football.
Speaking to talkSPORT [via Daily Record], the current QPR boss said:
"This has been mooted for so many seasons about the big two coming south.

"It brings up so many problematic areas – why are we changing and what are we looking to achieve, is it money driven?

"All of these various questions will undoubtedly arise. For me I'd love to see it at some time.

"I'd love to see it – but it would have to be an outcome that suits and compliments everyone for sure. That's just my personal opinion.

"Will it happen? I don't think so. Not yet. But it's certainly one going forward, if we see major changes to the European leagues, it is one that would undoubtedly attract much interest.

"What are we trying to change here? What is the thought process behind it?

"I think it would give a more level playing field to the remaining clubs, but on the other hand you have the other two's big finances out of the Scottish game – how would they be compensated?"
The complications were not lost on Warburton, who was then quizzed on a core question: would either side be able to meaningfully compete in the Premier League?
"If you'd asked me this five years ago, I'd have said yes to Celtic and no to Rangers.

"Celtic were playing in the Champions League then and had a squad packed full of internationals, but you have to look at the progress Rangers have made now.

"They've won the title, budgets have obviously increased, look at the squad Steven (Gerrard) and his team have assembled.

"They've got into Europe in the last three seasons, so there's no doubt they've got a quality squad now.

"They would be up against it, it would be disrespectful to say otherwise. They'd find it tough because of the consistency of the challenges week in week out.

"But there's no doubt they could (both) compete at the highest level."
Read Celtic Verdict
At present, the appetite for a league of this sort looks to be miniscule within the Premier League and looks unlikely to get off the ground as a result.
Will a 'BSL' ever form?
Yes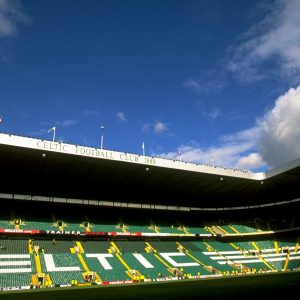 No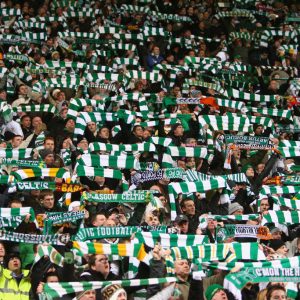 Celtic have more immediate priorities with a manager to appoint and a restructuring job to come.
In that sense, it looks as though Warburton's questions will not need to be answered.
---