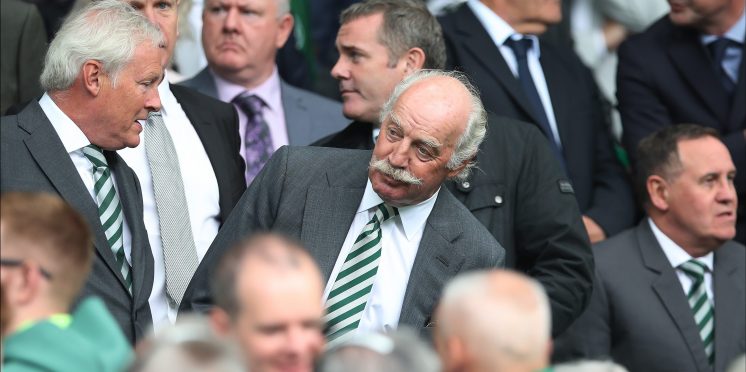 Virals: Celtic Owner Dermot Desmond Lashes Out in Phone Call
Dermot Desmond was less than forthcoming when quizzed over Celtic and the club's future by Barry Whyte of the Business Post.
The Post notes that Celtic's largest stakeholder in Irish billionaire Desmond has gained a notoriety among journalists for his reputation for dodging questioning and his wariness of interviews.
With Whyte soon discovering Celtic was relatively off-limits for discussion, Desmond's reputation proved to be warranted.
As shared by fan site Celtsarehere, an excerpt from Whyte's account of a recent business-orientated conversation with the elusive Celtic owner sheds further insights into Desmond's reluctance to talk about the club.
"When I rang him last week, he made it abundantly clear within seconds that he was not inclined to even entertain the questions, let alone answer them."

"When I asked him if he had a few minutes to talk about the club he replied with a flat '"No", adding: "I'm not going to talk about Celtic", noted Whyte.

"When I asked him why, he answered with another question: "Why do I need to talk about Celtic?"

"He didn't, of course, but I explained it would be helpful if he did. I proposed to ask a question that would set out the broad aim of the piece, and in particular the idea of how a period of transition can bedevil even the biggest clubs."

"He stopped me short, saying: "Okay, I'll ask you a question to see whether you're qualified to ask me questions."
Desmond then proceeded to interrogate Whyte over precise knowledge of the club. Questions ranged from the date of Desmond's acquisition of the club to the precise number of trophies won in the last two decades.
Unsurprisingly, Whyte failed Desmond's self-constructed 'test' – with that being used to justify a refusal to deal with Whyte in Desmond's mind.
The Celtic owner then threatened litigation should Whyte publish any contentious material.
Read Celtic Verdict
With such a turbulent period in the club's recent history on the horizon this summer, Desmond's re-assertion of his own unforthcoming nature will only serve to further alienate fans.
Should Desmond do more to engage with fans?
Yes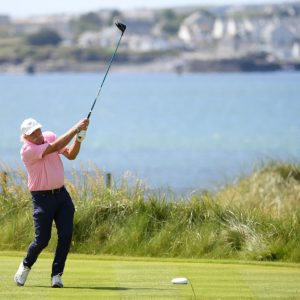 No
Desmond retains no obligation to speak to the press about his views on the future of the club, but his acrimonious tone and embittered approach is a bitter pill for the supporters to swallow.
At a time where the club finds itself over 100 days without a manager, a squad on the verge of being rebuilt and key backroom roles in need of filling, clarity and leadership – rather than avoidance and confrontation – is needed.
---