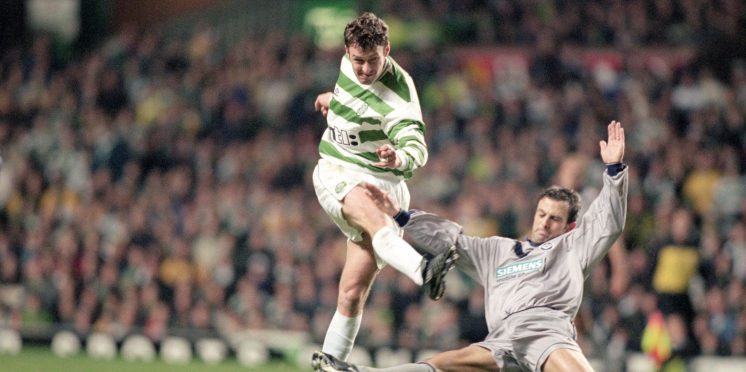 Moment in Time – Chris Sutton signs for Celtic
Chris Sutton's move to Celtic in the summer of 2000 was a real sign that the club meant business. After appointing manager Martin O'Neill, the Hoops looked to strengthen their squad, and Sutton was the man identified with helping the Hoops get back to the top of Scottish football.
Sutton joined Celtic from Chelsea for a fee of £6m, which was a record transfer at the time not only for the Hoops but for Scottish football. That was a lot of money at the time, but Sutton had a pedigree that was worth paying that bit extra for.
He had starred at Norwich before winning the Premier League title with Blackburn Rovers in season 1994/95. It might not have worked out for him at Chelsea, but that didn't stop the Hoops from paying big money for Sutton.
The signing might have been a gamble, but it more than paid off, as Sutton was a hugely important player for Celtic in his four and a half years in Glasgow. He helped the Hoops win three league titles and reach the UEFA Cup Final against Porto in 2003.
Sutton had formed a prolific partnership with Alan Shearer at Blackburn, which propelled the Ewood Park side to the league title, and he formed a similarly prolific partnership with Celtic striker Henrik Larsson.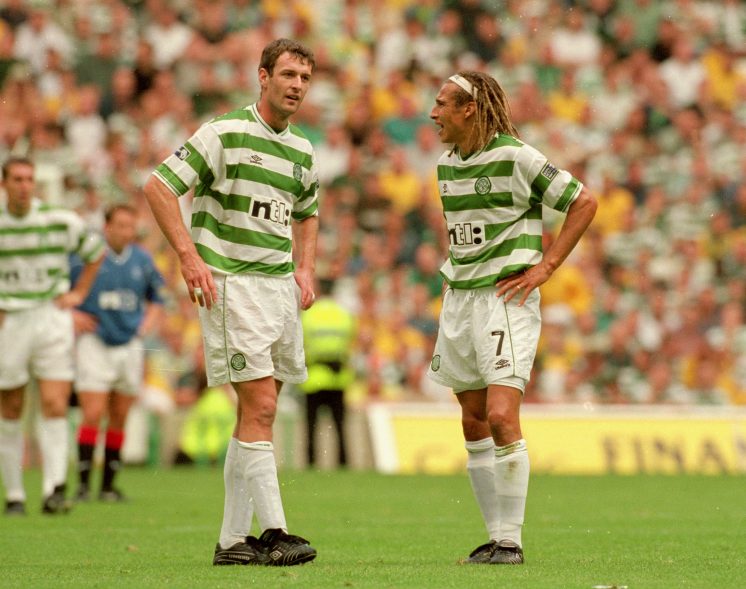 The duo combined to great effect in the four seasons they played together. Sutton and Larsson's partnership has arguably yet to be bettered since then by Celtic, even though the Bhoys have had some excellent strikers in their squad since Larsson and Sutton departed the club.
Soccerbase shows that Sutton scored 86 goals for the Hoops in his time in Glasgow. Some other strikers might have been more prolific, but Sutton brought more to his game than scoring goals. At times he played at centre-back for the club, most memorably in a 1-0 win over Rangers at Ibrox in season 03/04. With the Hoops short at the back, Sutton stepped in and performed admirably as he helped the Bhoys to a big over their Glasgow rivals.
One important part of the Sutton signing is that it showed that players could move from England to Scotland and still play at a high level, as shown by the number of high-profile games in Europe that the Englishman played in for the Bhoys.
The success Sutton enjoyed could have influenced other players that made the move from England to Scotland. One such player was John Hartson, who signed for Celtic in the summer of 2001 for a fee of around £6m.
Hartson might well have seen how well Sutton had performed in Glasgow and decided to join Celtic. Just like Sutton, Hartson had a very successful career at Celtic, winning three league titles. Sutton's signing was a gamble that paid off, and it shows that it is sometimes worth signing a player that is coming off a bad season if they have proved their worth before that. Sutton certainly did in his time at Celtic, and he should be remembered as one of the Hoops' best players of the last 25 years.
---