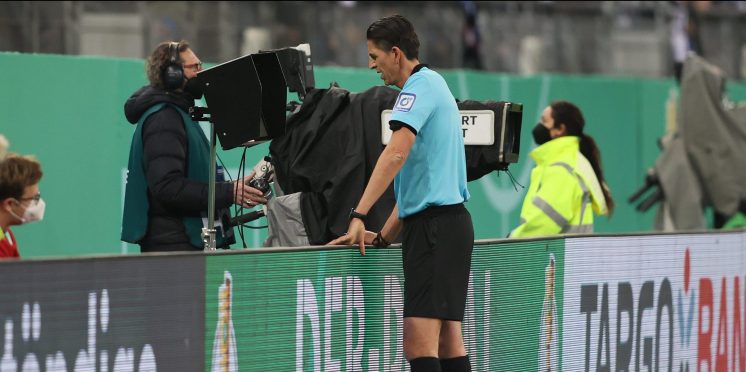 As the VAR debate rages on, how effective will it really be?
Now that VAR is going to be introduced in Scotland later this year, a lot of people are starting to question how effective it's really going to be?
I'll be honest – having a tendency to follow only Scottish football – I've never studied VAR in depth since it was introduced to the Premier League in England.
I understand how it works. But what I wanted to understand better is how it is applied and how the rules around are interpreted.
Having properly studied them, I can now understand why John Hartson and Chris Sutton would have reservations about how it will be applied in Scotland.
Hartson is getting a lot of stick from Ibrox fans after his suggestion that English referees should be brought up from down south to operate VAR.
I'm inclined to agree with his suggestion, as it would be the perfect time to introduce reform to the refereeing system in Scotland.
It could be done under the auspices that the decision was made to aid Scottish referees in fully understanding VAR.
Looking at the rules of VAR and the FAQ's relating to it, the first one that stood out to me was this:
What qualifies as a "clear and obvious error"?
"In testing, there was no unanimity. Different VARs came up with different outcomes.

But the VAR should not be asking, "Do I think it's right or wrong?" The question is, "Is what the match officials have done a clear and obvious error?"

There is a very high bar for that intervention."
There are a few ways this can be interpreted, but what stands out to me most here is this, who exactly is going to be the Video Assistant Referee in a game here in Scotland?
Let's just say, for arguments sake, Bobby Madden is the referee on the field. Andrew Dallas is the Video Assistant Referee, with two assistants assigned to him.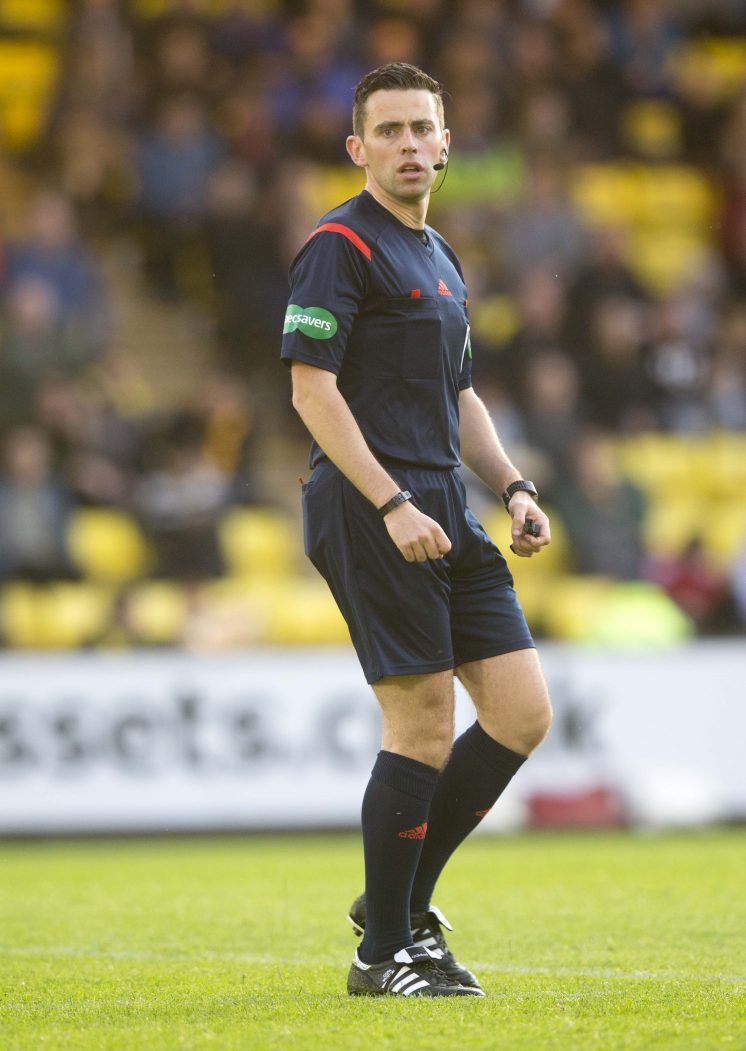 We are playing the Ibrox side and play has been stopped to review a decision. It's in our box where an Ibrox player has gone down.
Can you really trust that the decision made by the VAR (Andrew Dallas) will be the correct one?
If this is a decision that will give the Ibrox side the advantage in the tie. This will possibly help them to win it, could you really trust that the right call would be made?
This is the unfortunate reality of the game here in Scotland and this is exactly why John Hartson feels that English VAR's should be hired to officiate and run VAR.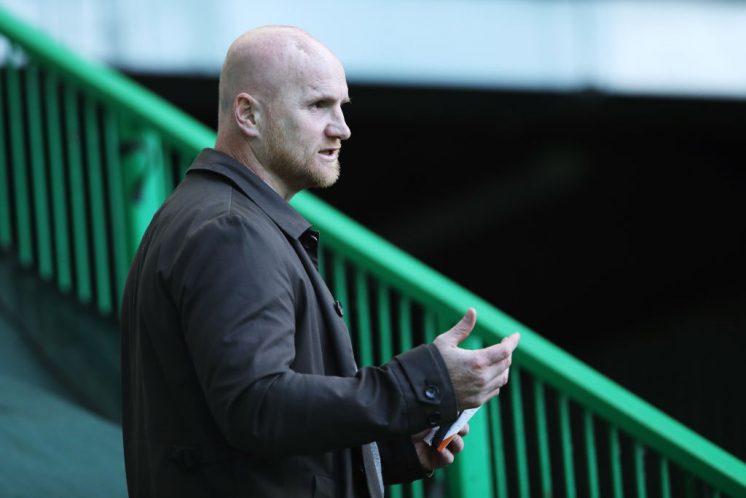 I totally understand that.
Key to this really is who the VAR's are going to be.
Upon reading the rules of VAR, I also came across this:
"If the VAR sees an error has been made in such a situation they will intervene, regardless of how marginal the decision is."
Could you trust that Andrew Dallas would intervene?
Now I'm only surmising here. In England, there is a VAR Hub at Stockley Park in west London. I would imagine a Hub will be opened in Glasgow for the Scottish game.
Key to this really is who the VAR's are going to be.
Because whether we choose to accept it or not, if VAR's are Scottish and do not have to declare allegiances – then simply put – VAR technology will only be as effective and honest as those who operate it.
Will it improve our game and eliminate "honest mistakes"? I think it will, but maybe not to the extent we're hoping it will.
If you look at the behaviour of John Lundstram last Sunday and what he was allowed to get away with – which was scandalous and called out by two former referees – the next point explains where VAR intervenes:
What incidents does the VAR check?
"VAR will be used only for "clear and obvious errors" or "serious missed incidents" in four match-changing situations: goals; penalty decisions; direct red-card incidents; and mistaken identity."
Serious missed incidents.
There were a lot of them last Sunday, a criminal amount.
Impartiality is going to be something of a struggle for our current cohort of referees, it will go against every grain in their body.
If our Video Assistant Referees are of a certain ilk, I believe there will be many a crisis of conscience had in Glasgow's new VAR Hub!
But impartiality is what you must show if you're a Video Assistant Referee. That's why John Hartson's suggestion isn't as outlandish as fans of the Ibrox side think.
Things in Scottish football are going to start getting very interesting after this year's World Cup.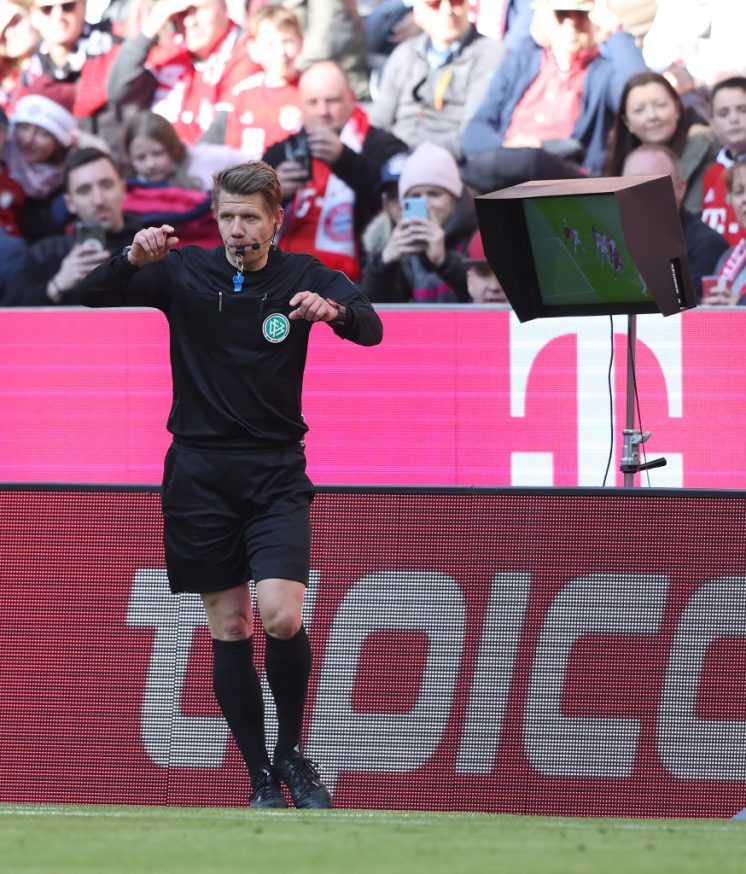 I – for one – will be very interested to see how the game changes.
The question is, will it actually be a game changer?
Only time will tell.
---
---