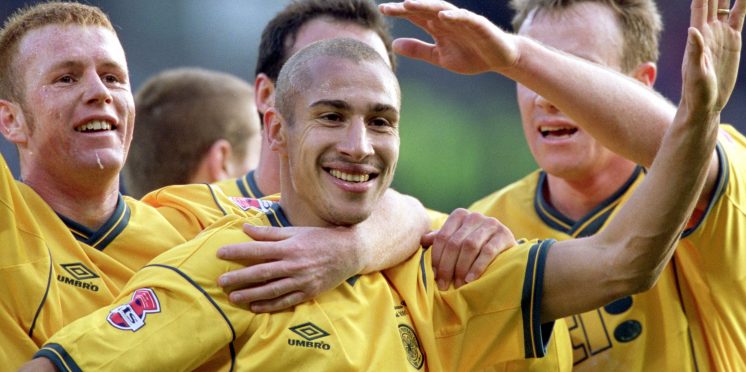 Quiz: How well do you remember Henrik Larsson's time at Celtic?
Henrik Larsson has to be considered as one of the greatest players in Celtic's history. The striker was at Celtic for seven years, and in that period he helped the Hoops achieve success in both domestic and European football that the team hadn't had in around 30 years.
Larsson was brought to the club by Wim Jansen, but he really thrived when Martin O'Neill took over as Celtic manager. Under O'Neill, the Hoops won trebles and reach European finals, and Larsson was integral to how well the Bhoys performed.
So well did Larsson perform in his time at Celtic, that any striker that has joined the Hoops since then has had to try to live up to the performances that Larsson put into the club.
Whilst the Hoops have had many good strikers, as yet none have been able to replicate Larsson, which shows just how good a player he was for the Bhoys. Now what do Celtic fans remember about Larsson's time at the club? This quiz will take a look at his time at the club.
---