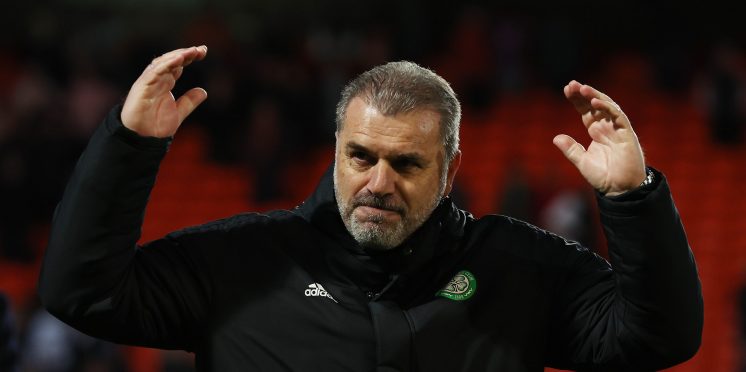 Ange Postecoglu's emotion last night shows just how much this club means to him
I've been a Celtic supporter a long time now. I've watched many managers stand on the touchline for our amazing club.
I seen some of them suffer the burden of not being successful while managing Celtic and I've seen the effect it had on them both mentally and physically.
Hell, I've even seen managers who've been successful and still couldn't take the pressure.
Glasgow is a pressure cooker. The environment in which managers have to manage Celtic or the Ibrox club can make or break a man and it has indeed broken many men.
There's the constant media pressure, completely one sided and scrutinising your every move. If you're a sensitive soul, it's not the place to be. But if you're tougher, you shut out all the white noise and you get the job done.
Scotland's journalists are men on a mission every season. They're like those bullies in the schoolyard, trying to find a weakness in you, when they do, they just home in on it and never let up.
Ronny Delia had an acute experience of that and they found his weakness very quickly, his cryptonite, so to speak.
When Ange Postecoglu first came to Glasgow, it didn't take the media very long to already portray him as a broken man.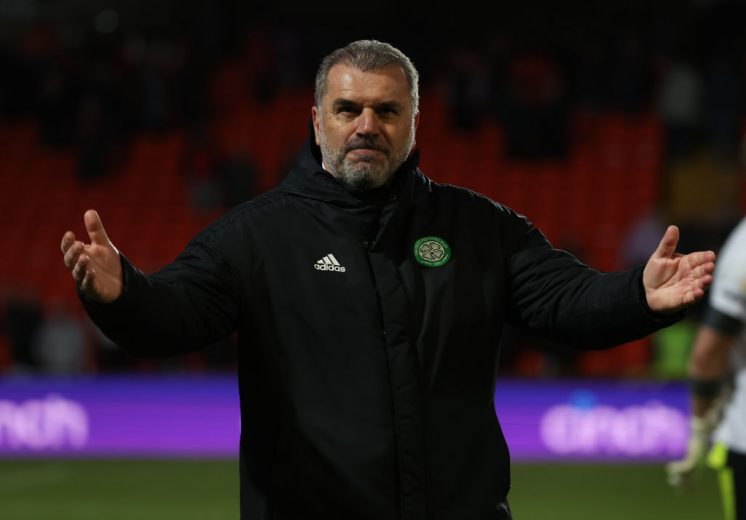 Absolutely not good enough, they said, a man whose appointment would incite riots outside Celtic park. He may as well have packed his bags and gone home to Australia.
He was going to fail and the men at Ibrox were going to punish his failure in spectacular fashion.
They decided to judge a book by it's cover.
That was the rock they perished on.
From the first press conference, Ange set the boundaries. Anybody who thought he was going to be a soft touch, learned very quickly that he was the furthest thing from soft.
When a journalist posed a question that he didn't like or appreciate, they suffered a humiliation which always ended with "mate".
They knew they weren't his mates though, he was letting them know that in no uncertain terms.
The results might not have been great to begin with, but Ange very quickly endeared himself to us and it did not take long for us to start believing in him.
The unbeaten run which began on September 21st after our 1-0 loss to Livingston looks likely to be temporarily paused on Saturday afternoon after Motherwell's visit to Celtic Park.
It will kick back in when the season restarts in August.
When any team goes on an unbeaten run like we currently find ourselves on, the likelihood is that they'll end up Champions.
That is exactly what we are today, Champions.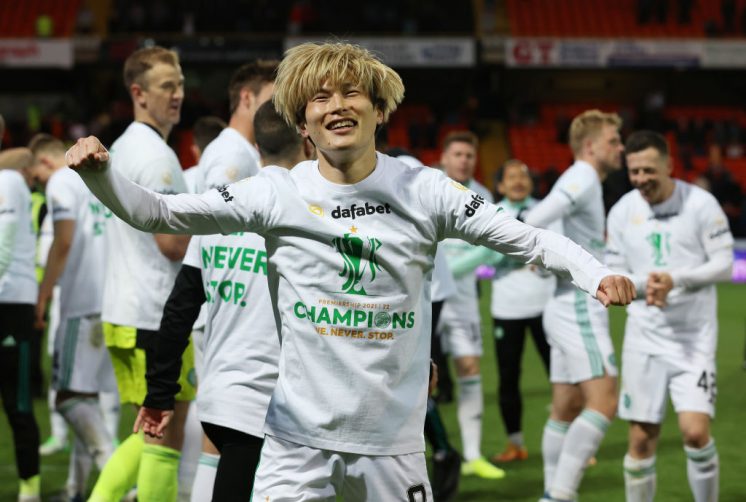 Just remember, nobody, NOBODY, out with Celtic park gave us a snowball's chance in hell of achieving what we've just achieved.
Let that resonate for a while.
Then think of the fact a relatively unknown manager came to Celtic Park, from the other side of the world, on his own, with a full squad rebuild ahead of him.
Not only did he rebuild the squad in one season, but he won a League and Scottish League cup double in his debut season.
When all is said and done and all of this has finally sunken in properly, we will look back on this season and appreciate just what it was that was achieved.
It is huge and it should not be underestimated.
Finally, I began this article saying that I have seen many managers pass through Celtic Park in my lifetime and I have.
Until now, I have never seen a man who was as emotionally invested in the club as Tommy Burns.
After last night, I realised that Ange Postecoglu is now as emotionally invested in Celtic as the late, great, Tommy Burns was.
He has developed a love and a passion for the club which has now, hopefully, melded him to Celtic for life.
Celtic embodies everything that is special to Ange and the ethos of the club is what made it so easy for him to fall in love with it.
No doubt now, Ange Postecoglu loves Celtic and he knows that love is reciprocated.
His emotion during his after match interviews last night, proves just how much the club means to him.
We are at the beginning of something very special and this is only the beginning.
I've said it before and I'll say it again, we may just be on the verge of another Stein-like era for our club.
Before prying eyes come from down South come seeking to lure Ange away from here, which they inevitably will, we need to ensure he is tied down on a long term deal.
I trust that, based on his achievements alone this season, that the board are already working on that.
It's a no brainer.
Then again, this is the Celtic board we're talking about.
Not even they could be that stupid.
Could they?
Get it done Celtic.
Secure an amazing future for our amazing club!
---
---