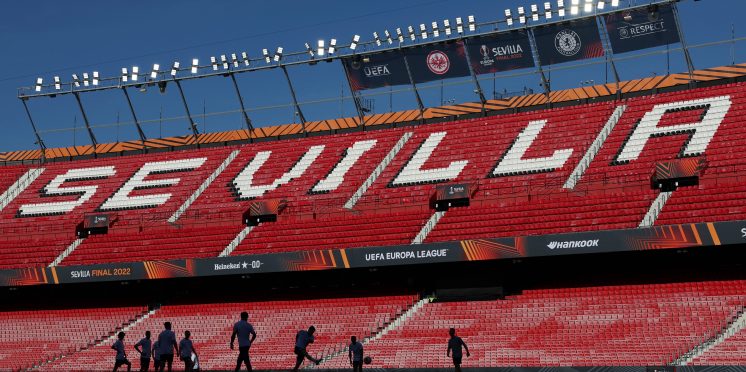 The history rewrite continues, they're all coming out of the woodwork now..
They're lining up to re-write history and as I predicted just over a week ago, the "European lie" is well and truly under way.
The attempt to air-brush out of existence Celtic's achievements and paint them over with the Ibrox side's run to the Europa League final, is now on a scale that's becoming breath taking.
Everybody is coming out of the woodwork to claim that this achievement eclipses anything any Scottish side has achieved on the European stage.
I'm not just speaking about us, but also Aberdeen and Dundee United.
The darlings of the media have made the dreams of the SMSM come true and they just cannot contain themselves.
The scale of the idiocy they are printing needs to be read to be believed.
Charlie Nicholas is at it, Kevin Thomson is at, Kenny Dalglish is at it and now the biggest football brain of them all, Jamie O'Hara of Talksport, has joined in as well.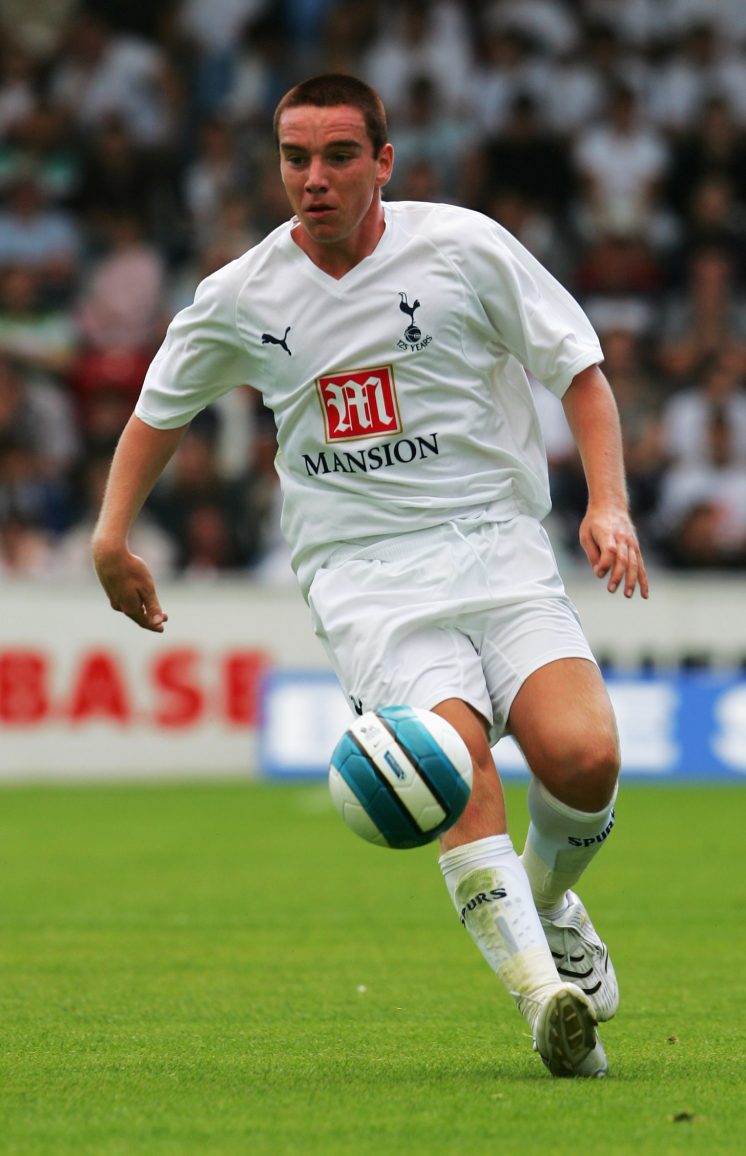 The Scotsman decided to run with his comments, which just ooze stupidity and colossal ignorance.
They're so bad, I've decided I have to take them apart, so here goes, starting with the headline in the Scotsman:
Rangers have had a better season than Celtic – even if they lose Europa League final, claims pundit
"Rangers can claim to have had a better season than Celtic even if they lose the Europa League final, according to controversial pundit Jamie O'Hara."
Yes, but there's a fine line between controversy and stupidity and this leans very much towards stupidity.
Asked which side has had the better campaign, O'Hara told Open Goal with Grosvenor Sport: ""R*****s 100%, absolutely 100%. It's a Europa League final, it's an unbelievable achievement. When was the last time Celtic did that!?"
Eh, Jeez, I don't know Jamie, maybe in 2003?
Surely he remembers that? He was playing for Tottenham then.
He goes on with this pearl of wisdom:
"Even if they don't win it, they've still had a better season than Celtic."
Funnily enough, we didn't win anything that season in 2003 and we weren't considered to have had a better season than Rangers 1872.
But that's just us, I guess. We all know the Ibrox side is "extra special" compared to every one else in Scotland.
"Getting to a Europa League final having beat Dortmund and Leipzig. The budget, the squad – it's an unbelievable achievement."
If memory serves me correctly, we beat the likes of Blackburn, Celta Vigo, VFB Stuttgart and Liverpool en route to the final in 2003.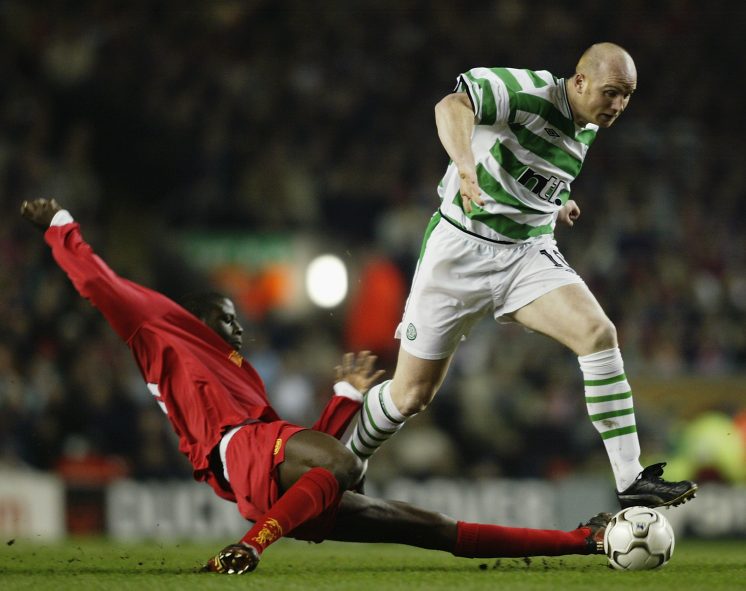 But of course, that counts for nothing.
This next statement is brilliant:
"Celtic have won the title 52 times. Who cares? It's not like it hasn't been done before. Postecoglou's done a good job."
Where do I start with that?
An awful lot of people seemed to care last season when the Ibrox side were magically able to turn the number 1 into 55, didn't they?
But who cares? Our 52 count for nothing, I suppose.
It's not like it hasn't been done before?
Correct me if I'm wrong, but the objective of every season for every team is to win a title, even if they haven't done it before.
Even if they have, they still want to win it, otherwise what's the point in competing for it?
In what looks like a bout of verbal diarrhea, as an afterthought, he adds that Ange Postecoglu did a "good job".
I'm not sure in what context he means that, but as Celtic fans, I think we know – under the circumstances – exactly how good a job he did. I don't need to elaborate on that.
This next statement jumps out at you, simply because of it's ignorance:
"When they got to the 2008 final, they had a bit of dough and they were splashing the cash. Now they've done it on a budget."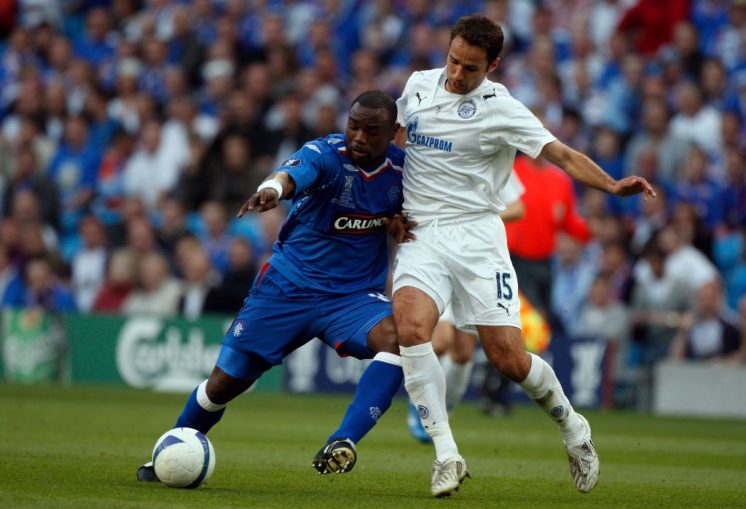 They had no dough, well they did, but it wasn't theirs, it was the bank's and the taxman's.
They were splashing the cash that the bank gave them and of course, the savings they were making from the EBT scheme due to screwing Hector out of his share.
The splashing of cash that wasn't theirs resulted in their death four years later, but that never happened. The SMSM says it didn't, so there.
Done it on a budget?
Yes, £100 million in losses in the last ten years. A fantastic budget indeed.
Finally, he finishes with this shite:
"If they win it, it'd just be ridiculous. I think they'll turn over Frankfurt. They've beaten Dortmund and Leipzig who are better than them."
"Frankfurt are a good away team. One game in a final? I think you'll see a different team."
Everybody seems to think the Ibrox side have won this already and we all know what happens when people prematurely predict the Ibrox side are going to win things, don't we?
But people just can't help themselves, they have to jump the gun.
Frankfurt are a good away team??
What the hell does that mean?
Are they at home tomorrow night?
I'm confused.
A good away team, but they'll be a different team tomorrow night?
Who will they be tomorrow night?
So confused, I give up.
Maybe what he meant to refer to was the fact they've won 5 out of 6 away games so far in this Europa League Campaign?
As opposed to the one away game the Ibrox side have won throughout the whole campaign?
This is the drivel the Scotsman is using to fill it's columns.
It's highly insulting to intelligent Scottish football fans and also shows the colossal ignorance the likes of Jamie O'Hara has towards our game.
But apparently, these are the geniuses who should be filling the columns of our papers.
Who knew?
But the Ibrox side has had a better season than us, even if they end up winning nothing.
Yes, of course they have.
Winning the league and getting to the Champions League group stages counts for nothing.
Who cares? It's not like it hasn't been done before.
---
---