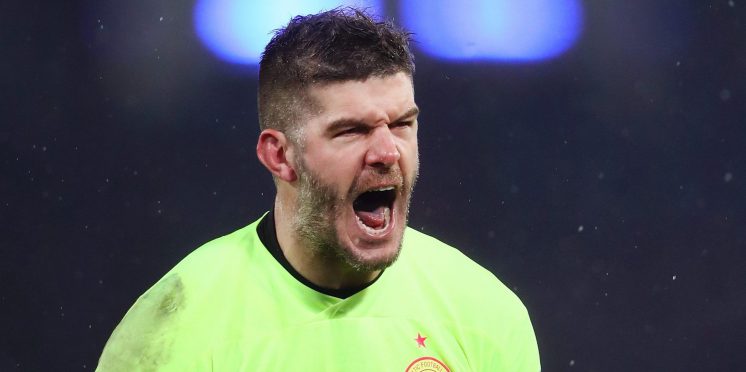 Duels: Who is the best Celtic keeper since the turn of the 21st Century?
Celtic goalkeepers since the turn of the 21st Century: there's been quite a few of them over the last 22 years. But just which one is the best the club has had?
I thought we'd set up a duel to try and find out.
I've picked ONLY eight keepers to go into the duel, so if you're a fan of Magnus Hedman or Dorus de Vries, you'll be disappointed.
I'll give a brief Bio of each of the keepers and you can make your choices based on what you thought of each keeper during their time at Celtic.
All you have to do is go through the duels, selecting your 'winner' from each match up. That winner continues into the next duel, to be pitted against a new keeper. If he's still your winner, select again. If not, choose the other person in the duel.
It's as easy as that!
First up…
You ultimately voted for .
Craig Gordon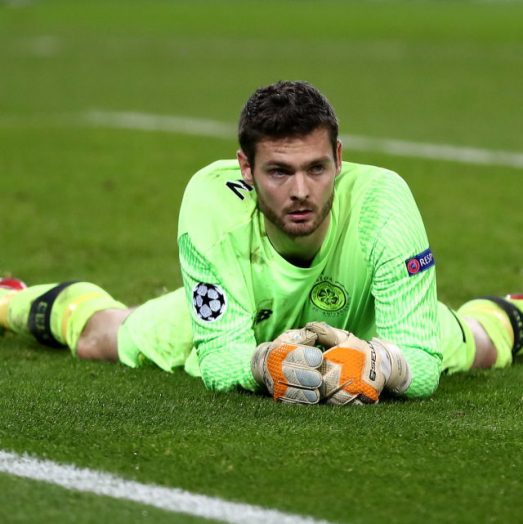 Craig Gordon joined Celtic in 2014, much to the surprise of a few fans. He had been out of the game for almost two years due to injury. We needn't have worried, he went on to be something of an unsung hero between the sticks and between 2014 and 2020, he made 147 appearances. His contract came to an end in 2020 and he returned to the club where his career started, Heart of Midlothian.
Artur Boruc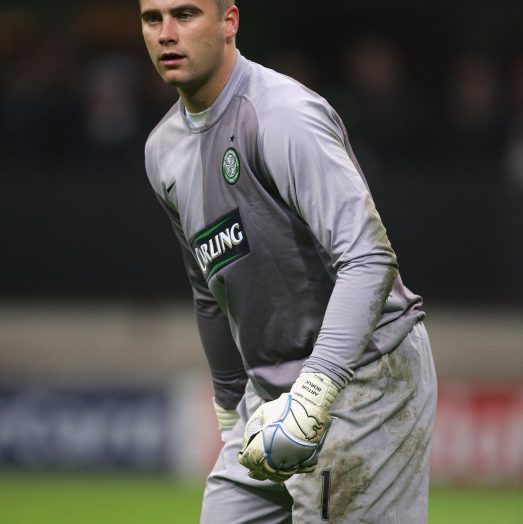 Artur Boruc joined Celtic in July 2005 and made his debut in the Champions League qualifier second leg against Artmedia Bratislava. He replaced David Marshall in goal after the Scottish keeper had conceded five goals in the first leg. He went on to play 153 times for the club, gaining cult status in the process. Fondly known as the "Holy Goalie", he will forever be remembered for his penalty save against Manchester Utd in the Champions League group match at Celtic Park in November 2006. Celtic went on to win the game 1-0. He very much loved the Pope as well, much to the consternation of Ibrox fans!
Jonathon Gould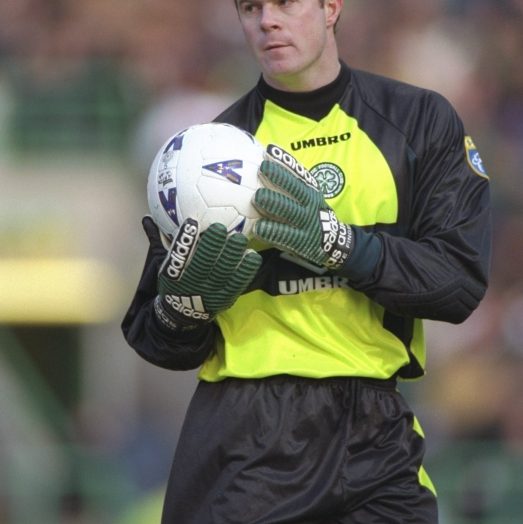 Although Jonathon Gould joined the club in 1997, he did play with Celtic up until 2003. He was a bit of a journeyman before he arrived at Celtic Park, having played for seven clubs beforehand, all in England. He made 157 appearances for the club, but will be most fondly remembered for being between the sticks when we stopped the ten.
David Marshall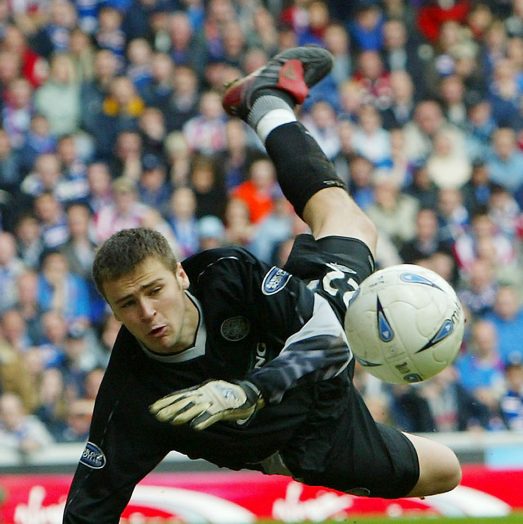 Came up through the ranks at Celtic and made his first team debut in 2002. Although he only made 35 appearances for the club, he will be forever remembered for his heroics against Barcelona in the 2004 Uefa quarter final second leg at the Nou-Camp at the age of just 19 at the time.
Fraser Forster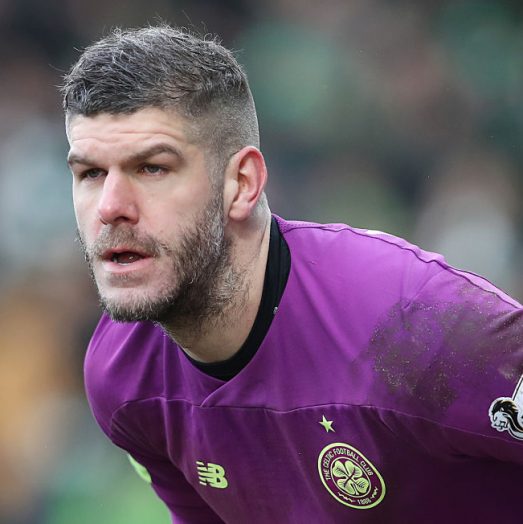 Forster initially had two loan stints with Celtic between 2010 and 2012, making 69 appearances. He then joined permanently in 2012 and gained cult status after his performance against Barcelona in the group stages of the Champions league in November 2012. After moving to Southampton in 2014, he then returned to Celtic on loan for a season in 2019, once again producing several heroic performances during that stint, most notably against Lazio and the Ibrox side in the 2019 League cup final.
Rab Douglas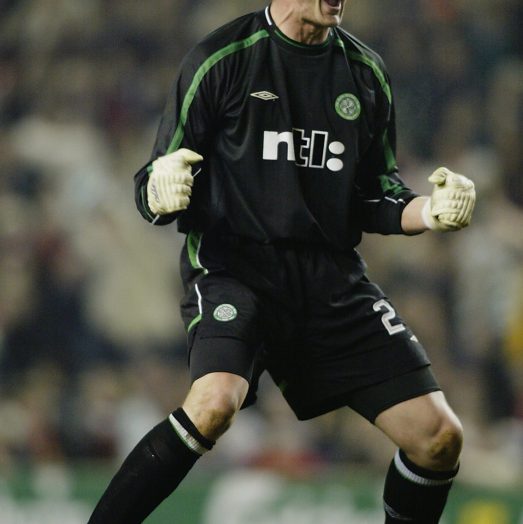 Rab Douglas joined Celtic in late 2000. He displaced Jonathon Gould as first choice keeper and went on to make 108 appearances for the club. A stalwart during Martin O'Neill's treble winning season.
Joe Hart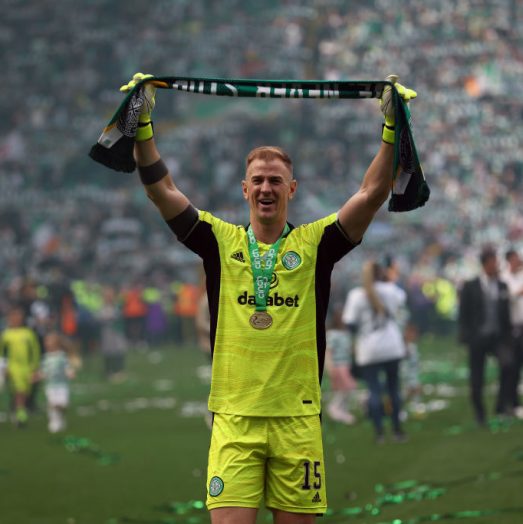 Joe joined the club for Ange Postecoglu's debut season and immediately made the No.1 shirt his own. A fantastic influence in the dressing room and the keeper of the best defence in the league, he was an integral part in our 2021/22 title win. His career looked dead and buried before he joined Celtic, but he showed everybody he still had a hell of a lot to offer when he joined in August 2021.
Lukasz Zaluska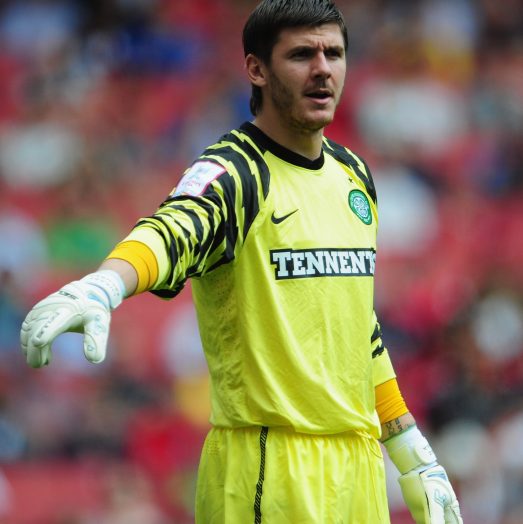 Zaluska became Celtic's first choice keeper following his move from Dundee Utd after Artur Boruc left for Italian side Fiorentina. A decent keeper in his own right, he was always going to have big boots to fill after Boruc left. He only ended up making 28 appearances before moving on to German side SV Darmstadt.
---
Leaderboard
| | |
| --- | --- |
| Artur Boruc | 83% |
| Fraser Forster | 76% |
| Craig Gordon | 52% |
| Joe Hart | 45% |
| Rab Douglas | 16% |
| David Marshall | 11% |
| Lukasz Zaluska | 8% |
| Jonathon Gould | 7% |
---
---