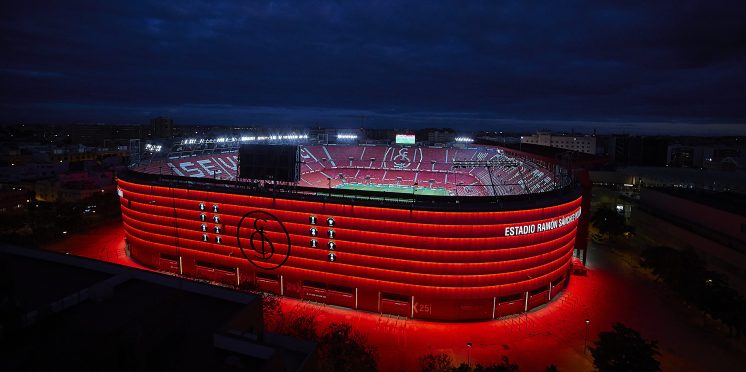 Sevillians, what a nasty bunch, not only did they try to kill the Ibrox fans, they've stolen their kit manufacturer now!
As we continue to hear the horror stories from Seville from all the poor Ibrox fans who nearly died of dehydration, or should I say, a lack of re-hydration after downing pints all day, a new story of how sneaky those Sevillians are has emerged today.
While they were busy desperately trying to knock off some Ibrox fans, it looks like those pesky Sevillians decided they really liked their quintessentially British kit and now they've decided they want a piece of that too.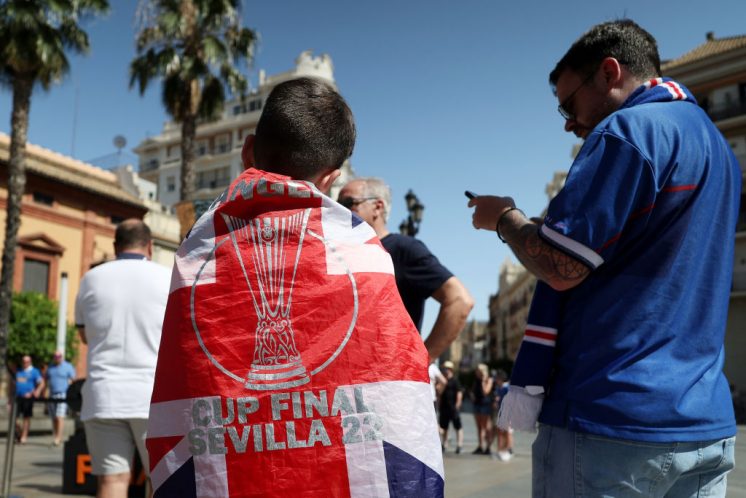 Obviously, Phil and Tom Beahon (now that's not a very English name) were quite happy to enter into a partnership with Sevilla F.C.
They do like to Follow Follow the money and this is quite a lucrative deal for them and one which allows them to break into the continental market.
However, do not expect any school uniform style tack for Seville, nope. They'll get the top treatment warranted for a club of their stature.
I'm worried all of this may be entangled in this whole conspiracy that occurred in Seville last week. Stop them singing by drying their throats out, but oh boy, do we like their style, let's get their kit manufacturer too!
However, I doubt those poor Ibrox fans – still reeling from the traumatic events of last Wednesday – will be happy to know that their kit manufacturer has now entered into an agreement with the residents of the stadium that tried to wipe them and their vocal chords out.
When asked for comment, Seville president Jose Castore, sorry, Castro Carmona said, "It is an ambitious brand that in just a few years, starting from scratch, has managed to break the status quo in the world of sports brands in the same way that we have done in Spanish and European football."
He went on to say, "We share this spirit of unlimited growth and we are convinced that both Castro, sorry, Castore and Sevilla FC are going to achieve important goals together."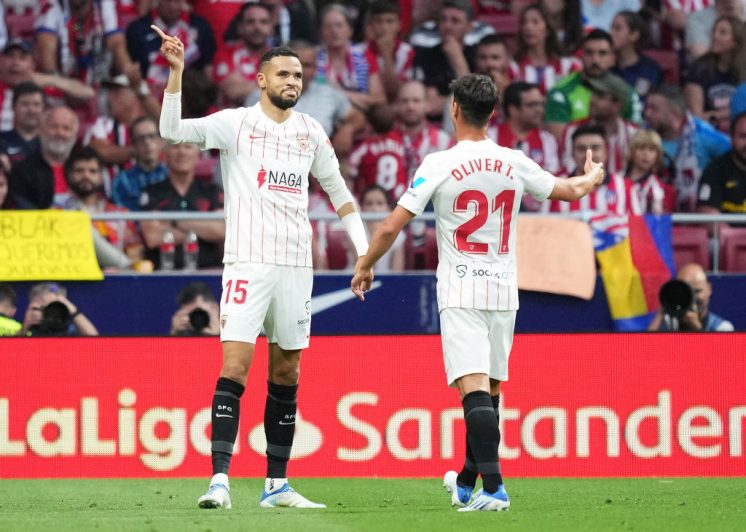 Expect an outcry soon and a demand for a boycott on Castore kits.
How dare they steal the kit manufacturer that the Ibrox outfit gave a start to, how dare they?
Castore wouldn't be where they are now if it wasn't for the Ibrox club, now would they?
There is no way in hell that the Ibrox fanbase will accept their kit manufacturer doing business with people who had anything to do with the attempt to not only silence them last week, but maybe even kill them!
Watch this space!
In more breaking news, it has just emerged that Ryanair are angling to break into football sponsorship. They see Sevilla F.C. as an extremely attractive prospect to help drive their brand!
P.S. It's only all a bit of craic really.
---
---