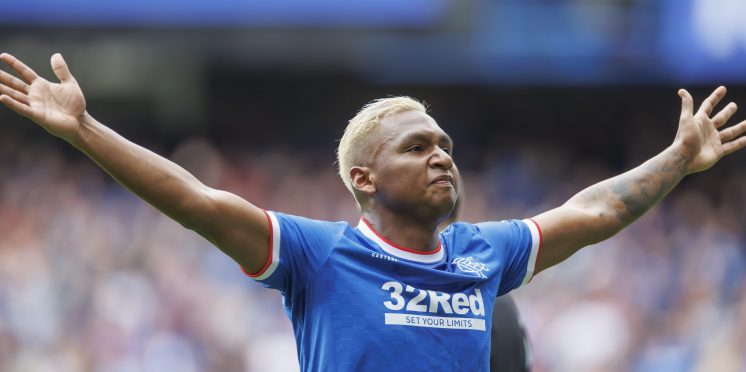 So Kris Boyd reckons Morelos is the best player in the League? Why's he still at Ibrox then?
Yesterday, during the Edinburgh Derby, Scott Allan gave an open and honest assessment about who he thought was the best player in the league.
He backed it up with logical reasons as to why he thinks Felipe Jota is that player.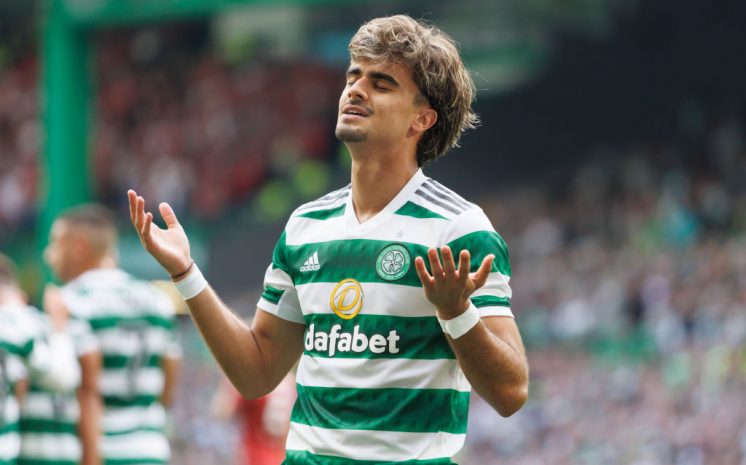 Here's what he had to say on Sky Sports yesterday:
"For me, he's the best player in the league. His numbers last season were incredible.

"He's the player you get the ball to, his numbers last season were incredible.

"You know something's going to happen, he's got that thing the Celtic fans love, that bit of arrogance on the ball.

"He's a player that's only going to get better.

"If he keeps developing, then he'll end up at one of the big teams across Europe."
Straight to the point and a fairly accurate assessment of the player.
I think we all know that it's not going to be very long before Jota starts to get noticed by some of the big sides around Europe.
It is, unfortunately, inevitable.
When you're on the kind of form he's on, people are going to sit up and take notice.
If he shines in Europe next month, it will only bring more attention.
That is the platform where he'll really want to showcase his talents and I've no doubt he will.
Unfortunately for Scott Allan, he wasn't in the company of somebody who actually has any brain power and Kris Boyd's reaction to his assessment of Jota was pretty predictable.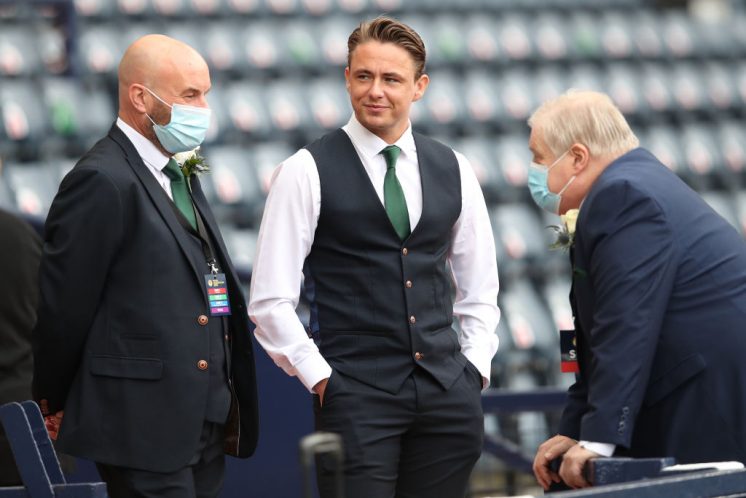 Boyd is incapable of ever taking off his blue tinted specs and actually seeing a talent for what it is.
He is completely unable to be unbiased or give an honest opinion when it comes to any Celtic players.
The job of a pundit is to be exactly that, unbiased.
Yes, they all have allegiances, but most pundits are capable of recognising a good player when they see one.
Not Kris Boyd.
Don't get me wrong, I'm sure he recognises Jota is a special talent, it just kills him to admit it.
Not only that, but Jota scares him, because he knows he will do damage this season and he knows the Ibrox side have no-one in their ranks who compares.
When he responded to Scott Allan by questioning his observation of Jota as the best player in the League, Eilidh Barbour put him on the spot by asking him if Jota wasn't, then who was?
He responded with this:
"I've not got time to think about that, Let's just say he came back and scored yesterday."
We all know thinking is a hard concept for Boyd, which is very much displayed in his answer.
But to suggest that Morelos is the best player in the League is laughable.
On what basis?
The Ibrox striker has not broken the 20 goal barrier in his last two seasons, in fact Jota, as a winger only scored 5 less than him in his debut season.
Mark my words, it is only a matter of time before a concrete offer is submitted to Celtic for Felipe Jota.
The Ibrox side have yet to receive one for Morelos.
Oh, I know we've heard of all sorts of moonbeam offers, none of which have ever been properly confirmed.
When Celtic receive an offer for Jota, it will be factual, not invented by the press.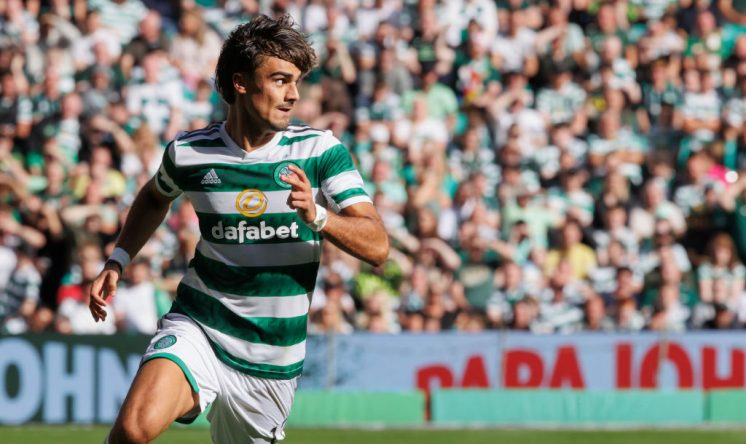 If Morelos is the best player in the League, then why is he still at Ibrox?
He's still at Ibrox because anybody who has actually scouted him can see him for exactly what he is.
An average striker, scoring an average amount of goals, with a seriously suspect temperament.
Everybody at Ibrox is now pinning their hopes on him being the difference when it comes to swatting the Belgian "minnows" aside tomorrow night.
I'll hold fire on that one until we see what happens.
But you can rest assured, the best player in the League is not Alfredo Morelos.
Only a village idiot like Kris Boyd, who has never had an original thought in his life, would try and convince you of such tripe.
Then again, it doesn't take much to convince his target audience, does it?
Thankfully, most sane people see things differently.
---
---