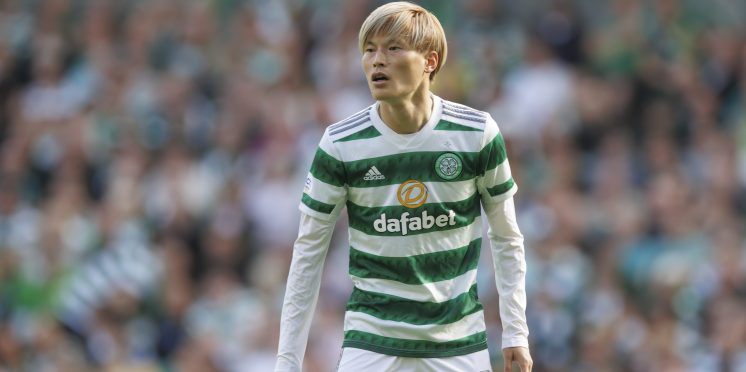 Opinion: Celtic boss showed he will unleash 38-goal duo at same time
Something perhaps unexpected happened in the 72nd minute of Celtic's recent 3-1 win over Ross County.
Georgios Giakoumakis came on as a substitute in that moment, which isn't unexpected, as it has happened many times so far in his Celtic career. But what is unexpected is that he didn't replace Kyogo, as usually happens, he replaced David Turnbull and Kyogo stayed on the pitch.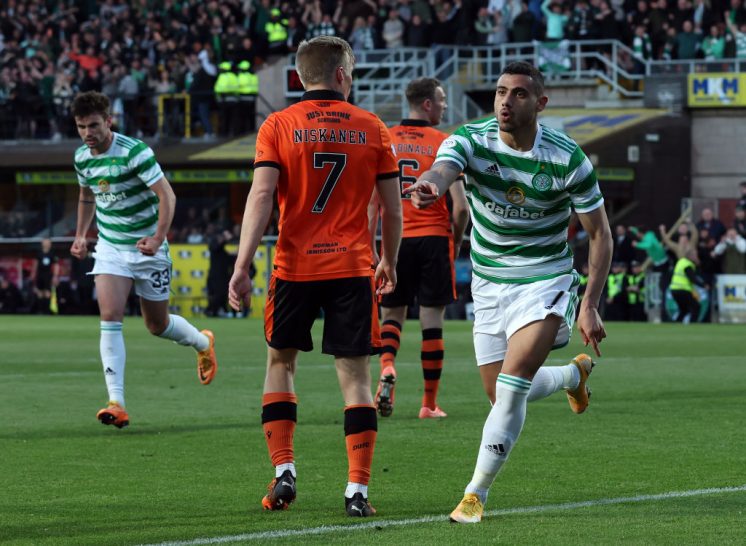 That meant that Celtic moved to a two up-front system, which is something that has rarely happened under Ange Postecoglou, who usually plays one strike, but it seems that when the time is right, he will unleash the duo, who have scored 38-goals for Celtic between them, when the time is right.
Unfortunately we didn't get that much time to judge the strike partnership in action, as Kyogo was replaced 13 minutes later, but it is interesting to note that with the game level at 1-1, the Hoops boss was willing to play his two top strikers at the same time in order to get the winning goal.
In a way the move paid off as the Bhoys went on to win the game, even though neither player scored when on the pitch together.
You have to think that going to two strikers won't be the normal situation for the Celtic boss. When the Hoops return to action against Kilmarnock this weekend, it is highly likely that it will be one striker up-front to start the game for the Bhoys.
However, the Celtic boss has indicated that he has the option of playing two of the best strikers in Scotland at the same time, and that has to be a concern to the Hoops' opponents and an exciting prospect for the Celtic support. Will the duo ever start a game together for the Bhoys? That is something that the Celtic boss might well be contemplating over the course of the 2022/23 season.
The Hoops have had almost all of their success under Ange Postecoglou playing one striker, and that should continue, as it is a system that has worked very well for the Bhoys.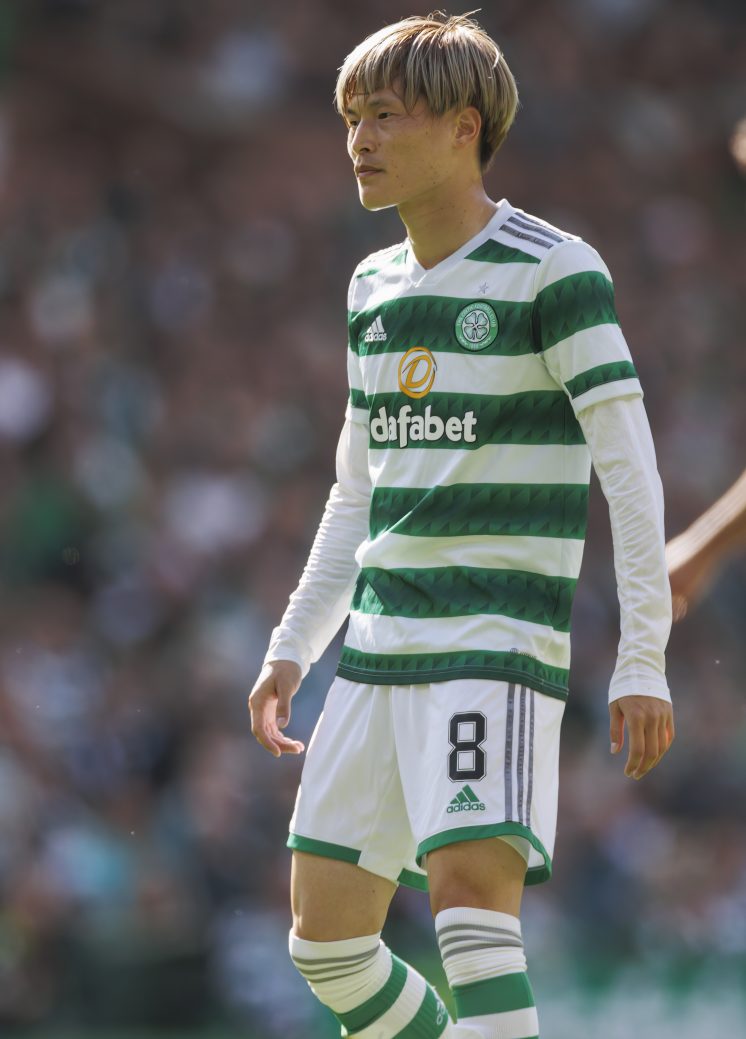 But there could be some occasions when the Celtic boss opts to play both strikers, and one wonders what fixtures those will be. Maybe the Hoops boss will gamble and play both Giakoumakis and Kyogo against Rangers or in a Champions League group stage game, that would certainly be interesting to see.
Only time will tell the games that the Celtic boss tweaks his system, but the Hoops will be interesting to watch whenever that does happen.
---
---