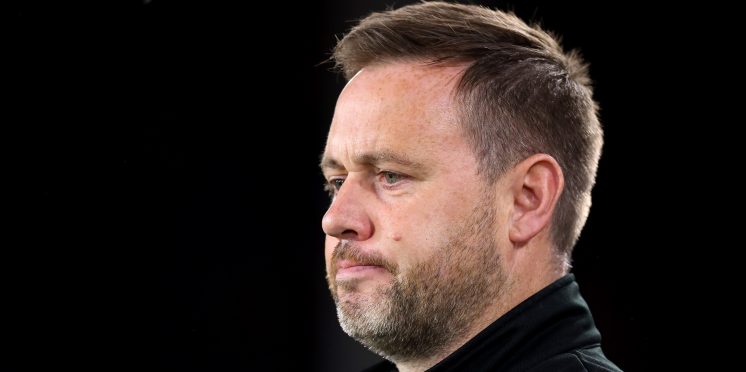 Imitation is the greatest form of flattery. The Ibrox side continues to imitate Celtic as their 'shortlist of one' is hired
Back in February 2019, when Brendan Rodgers fled to Leicester like a thief in the night, Neil Lennon was taken off the dole queue to steady the ship.
He inherited a well oiled machine and in reality, all he had to do was keep providing it with oil.
He managed to do that until the Scottish cup final in May 2019, whereby Peter Lawwell threw the proverbial spanner in the works.
On that fateful day, he told an astounded fanbase that he had binned all other applications for the job.
That there had only been a 'shortlist of one' for the job.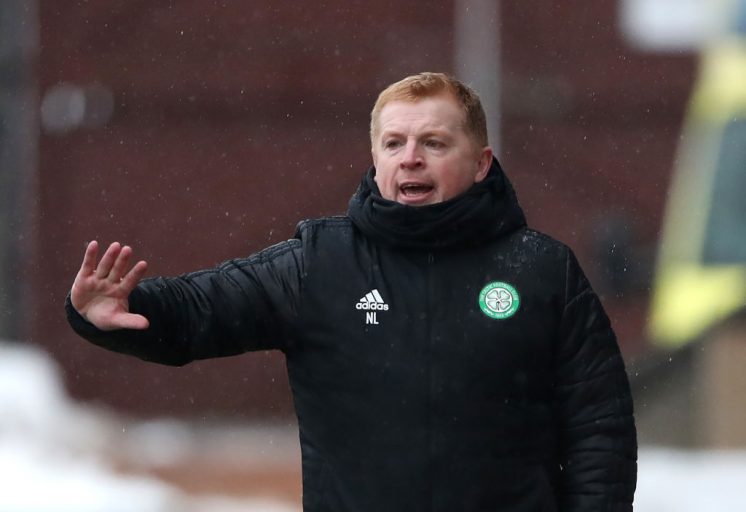 I remember that seminal moment very well.
I turned to my good Celtic mate at our CSC, Liam Moylan and said, "Well, we can kiss the ten in a row goodbye!"
All Liam could say was, "100%, it's gone."
It pains me to look back on that moment and know that we were totally correct in our assertions.
Despite our belief, many other fans on the day mocked us for stating what would turn out to be a fact.
Less than two years later, we were vindicated.
Did I want be vindicated in the way that we were?
Of course I didn't, but some could see the writing on the wall, while many others chose to ignore it.
Lennon slowly stopped oiling the well oiled machine and by February 2021, it was a clapped out crock of a machine on it's last legs.
I started my article by saying that imitation is the highest form of flattery.
It seems today that the Ibrox side have done exactly what we did in the recruitment process of 2019.
They've gone with their 'shortlist of one'.
Somebody who is familiar and who was part of the management team that took advantage of the malaise that permeated Celtic Park during the 2020/21 season.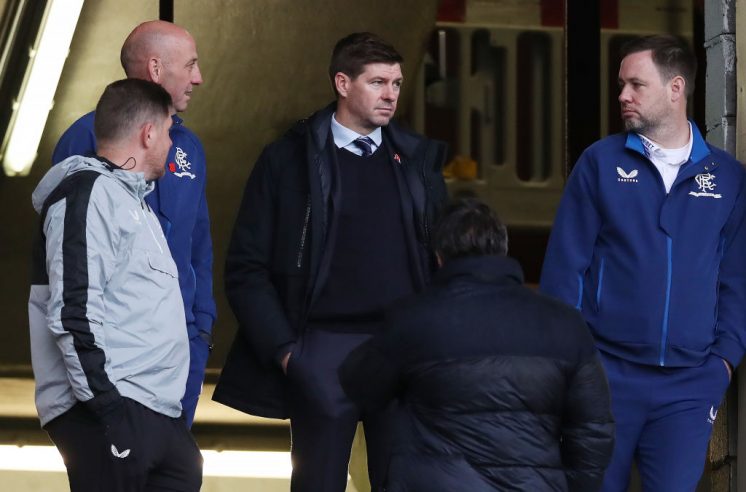 He stopped the ten, so he has to be the right guy for the job, doesn't he?
The irony of that is that his one victory may be his undoing.
If you look at Ibrox forums at the moment, the mood is similar to that of our fanbase back in May 2019.
Some are delighted about the acquisition of Beale, many others are not.
I would imagine those who are not see trouble ahead, just like many of us did in 2019.
It seems that the Ibrox club likes to try and do everything the same way we do, even this.
But they seem to be blind to the fact that we are evolving at an exponential rate since 2021 and the arrival of Ange Postecoglu.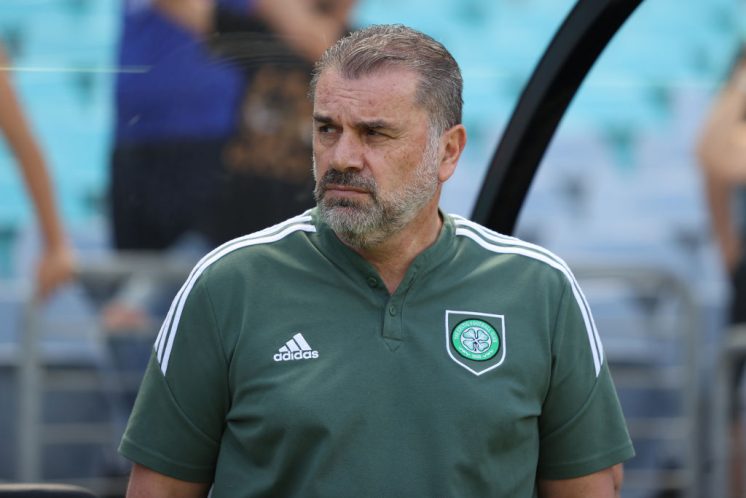 Our signing policies have changed.
Our coach has much more control over recruitment than anyone ever had during Lawwell's tenure.
The coach is being supported in every way he requires by the board.
Our interaction with fan media is a breath of fresh air and allows fans to ask questions the media would never think of asking.
In less than two years we are a shadow of the club we were before Ange Postecoglu walked through the doors of Celtic Park.
So the question Ibrox fans need to be asking is this:
Can the 'shortlist of one' compete with that?
I said many blogs ago that Celtic as a club resembled the U.S. after Pearl Harbour.
A sleeping giant.
All it would take was a huge blow to stir that sleeping giant into life.
Pearl Harbour did that for the U.S., just as the Covid championship did similar for us.
The Japanese attack was a short lived victory for them and it did not take long before the tide turned against them.
In fact by June 1942, the Battle of Midway was the turning point.
Less than seven months later, the Japanese were on the back foot.
In May 2021, after the concession of the Covid Championship, Celtic Park resembled Pearl Harbour.
By May of 2022, Ange Postecoglu had regained all of what had been lost.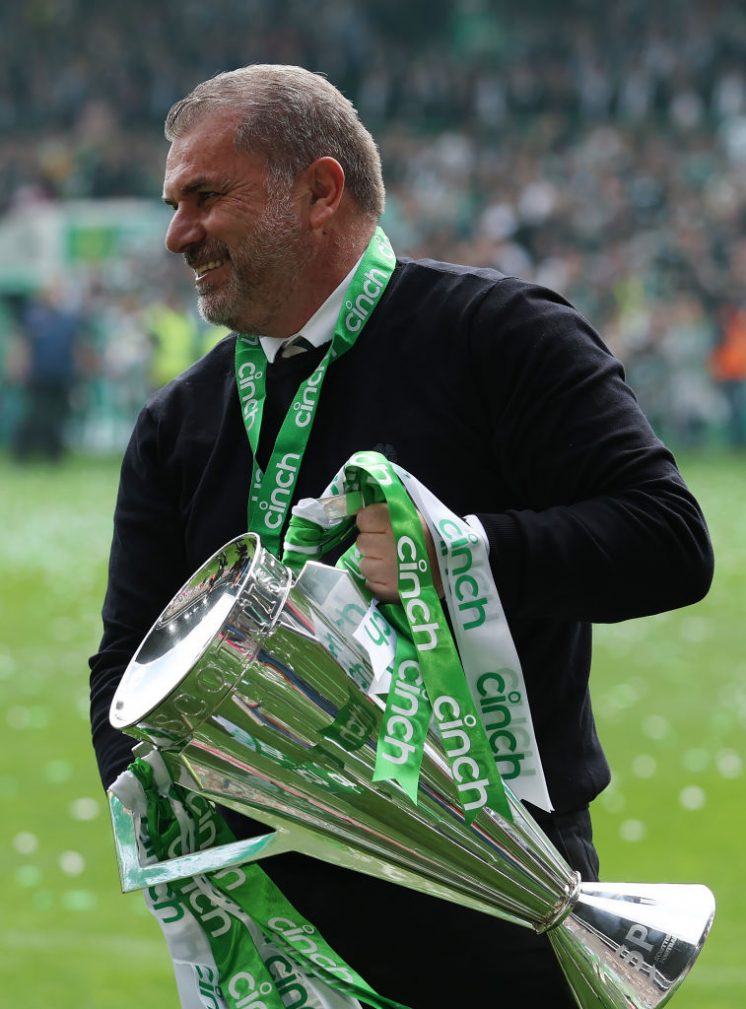 Now Michael Beale will be the man tasked with taking on the might of the current Celtic Park machine.
All because he managed one major victory against our club.
Admiral Isoroku Yamamto, himself a graduate of Harvard University, wrote in his diary after Pearl Harbour, "I fear all that we have done is to awaken a sleeping giant and fill him with a terrible resolve."
Following his death on April 18th 1943, Yamamoto was replaced by Admiral Mineichi Koga.
Koga attempted to revitalise Japanese naval operations by reorganisation of the Combined Fleet into task forces built around aircraft carriers in imitation of the U.S. Navy.
Once again, imitation was the highest form of flattery.
Michael Beale will have a similar task to that of Mineichi Koga when he takes the Ibrox job.
His list of demands will not be met and he'll be told to operate with what he has.
Everybody knows what happened to Japan in World War 2, it looks like the Ibrox club may be headed down a similar path.
Despite the fact the likes of Neil McCann, Jimmy Nicholl and Kris Boyd having had Beale in the job already and turning the Ibrox side's fortunes around, it won't change the inevitability of that path.
Expecting Beale to win the title is like expecting Japan to have beaten the U.S. after Midway.
Unfortunately for him, expectations will never change at Ibrox, how ever unrealistic they are.
As soon as he walks through the door, he's on a hiding to nothing.
From both Celtic and the Peepul.
He's going to need all the luck he can get.
But it won't be enough.
---
---