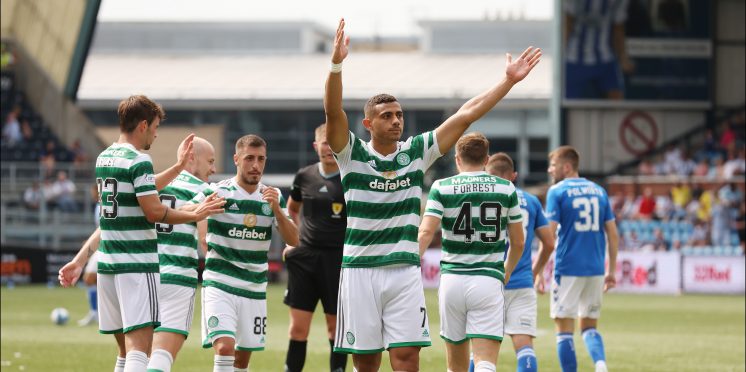 Quiz: What do you know about Georgios Giakoumakis' Celtic career?
Celtic striker Georgios Giakoumakis is in the news, as it has been reported that the player could be leaving the Hoops in January after contract talks with the forward have broken down.
This news, if true, will come as a bit of a surprise to the Hoops support, as the over the last year the forward has been in excellent form for the Bhoys, and is a big reason why Celtic won the league last season, and have made such a good start to this season.
If the forward does leave the Hoops it will be a pity, as he has been a very good player in his time at the club, but if Ange Postecoglou and Celtic feel that there is no option but to sell the player in January then so be it, he will go with the best wishes of the Hoops support for the form that he has shown in the last year.
Maybe Giakoumakis will stay with Celtic and the contract situation will be resolved, only time will tell, but if that isn't the case, then the player has left the Hoops with some good memories.
What do you know about Georgios Giakoumakis' time at Celtic? Take part in our quiz to find out for yourself!
---