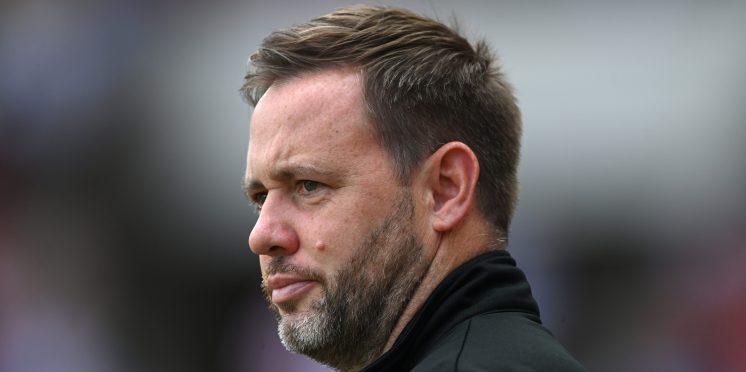 Beale is a man in denial if he believes the Celtic squad is not better than the current Ibrox squad
Late yesterday evening, the Record published an article stating that Michael Beale insists the Celtic squad is NOT better than the Ibrox squad.
Looking at the headlines this morning, they're dominated by Ibrox feel good fluff, with no less than four Ibrox stories dominating the headlines in the Record alone.
I understand they have to paint a positive picture for their favourite club, but this particular story just reeks of delusion.
Michael Beale's delusion.
And arrognace.
Arrogance must permeate the walls of Ibrox.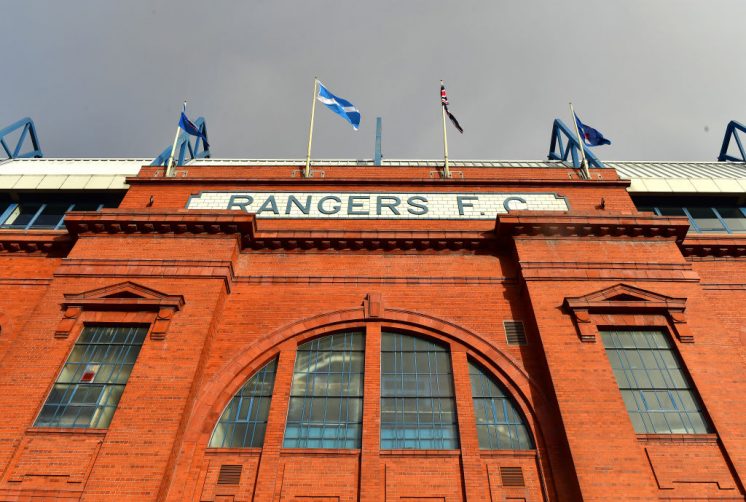 It must be contagious and as soon as you walk through the doors as an employee in any form, it must become all consuming.
It is thoroughly misplaced.
The first line in this article reeks of arrogance:
The new manager (Beale) is looking to ramp up the pressure on Ange Postecoglou's men in the title race.
Eh, last time I checked, Ange Postecoglu wasn't under pressure from Ibrox.
Nope, what Ange is having for dinner puts him under pressure more than anything going on at Ibrox does.
Giovanni van Bronckhorst was the one under pressure and he lost his job as he a result.
Conversely, Michael Beale, whether he accepts it or not, has inherited that pressure.
Simply because he'll be given no breathing space to turn things around at Ibrox.
A lot of the pressure he will face from the 15th of December onwards is entirely self inflicted.
Because he has shown no modesty or humility whatsoever since he walked through the doors of Ibrox.
Put simply, he has put himself in a position where he is now expected to win the league, nine point deficit or not.
I'm sure the Ibrox fans admire his bluster and bravado.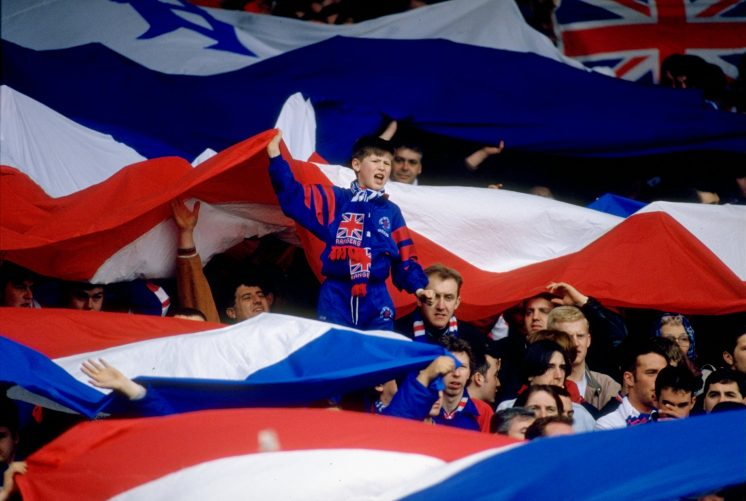 But everyone else outside that bubble sees it for what it is, misplaced arrogance.
The type of misplaced arrogance that could make Beale look very foolish come the 2nd of January.
Have a read of this to get a taste:
Michael Beale won't settle for being second best in Glasgow – and insists R*****s' squad is every bit as good as Celtic's. The new Ibrox gaffer, who replaced Gio van Bronckhorst, is under pressure immediately as they trail their Old Firm rivals by nine points at the top of the Premiership.
But Beale won't be happy until he's made R*****s the number one team in Scotland again. And he's adamant that when he's got a team on the pitch that is fit and firing – they'll be a match for Ange Postecoglou's men. When asked if he wouldn't rest until R*****s were champions again, Beale said: "I don't think anyone will. (He won't be getting much rest anytime soon then)
"And if I didn't think we could do it with this group of players, I wouldn't have come back. By that, I mean everybody that's available in our squad. If you write our squad down and put it next to our biggest rivals' – OK then, it's game on. Game on."
Game on indeed.
Up to this point, the squad he's inherited has been no where near a match for Celtic's squad.
If Beale believes his methods are good enough to make them a match, then bully for him.
It would also appear that Mr. Let's go has implanted some of his mantras in Beale's brain:
"Let's go, but we need everyone fit and together. The small wins for me at the moment will be around: 'Are the players happy, do they know what they're doing and are they training well'? If I can't get those three things right, we're knackered."
Yeah, I'd be pretty sure if you can't get those three things right, you'd be knackered.
Look, I get that he has to go in with all guns blazing, but Jesus, temper expectations somewhat.
The headline says he insists the Celtic squad is NOT better than the Ibrox squad.
So what is he saying?
They're on par?
Or the Ibrox squad is better than ours?
Because it appears to me that the headline is designed to say that the Ibrox squad is better than the current Celtic squad.
This being the squad that has just made two new additions to it, BEFORE the January transfer window is even open.
Which, let's call a spade a spade, it is total delusion.
The final bit of delusion in this is article is the statement that Glen Kamara is an "Elite" player, yes, an "Elite" player.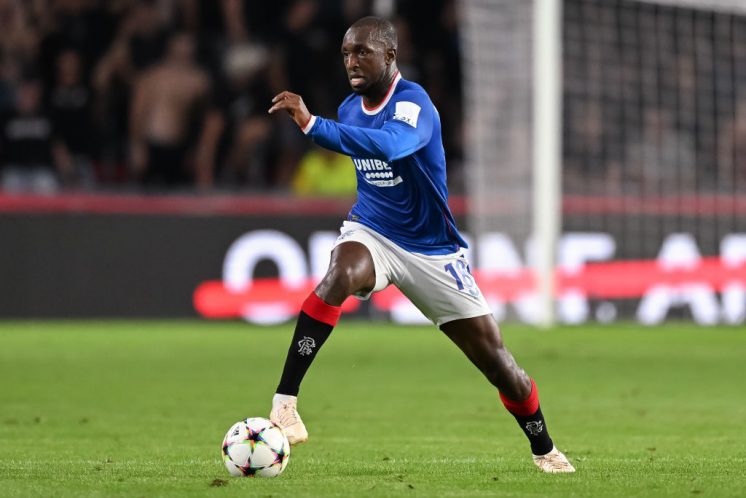 See for yourself:
"And it's about what I want from the quality of those players. The cross border market has been really important to us with Calvin Bassey and Joe Aribo.
"It's been magnificent for the club, in terms of bringing in additional revenue. In my time at R*****s under Steven, we knew we didn't have £5 million or £10 million to spend on a player.
"But a lot of our best signings cost nothing like Aribo, Bassey and Glen Kamara. They took time to become elite players – but it didn't cost a lot."
In all of the time Ange Postecoglu has been Celtic manager, I have never heard him term any of our players as "Elite" players.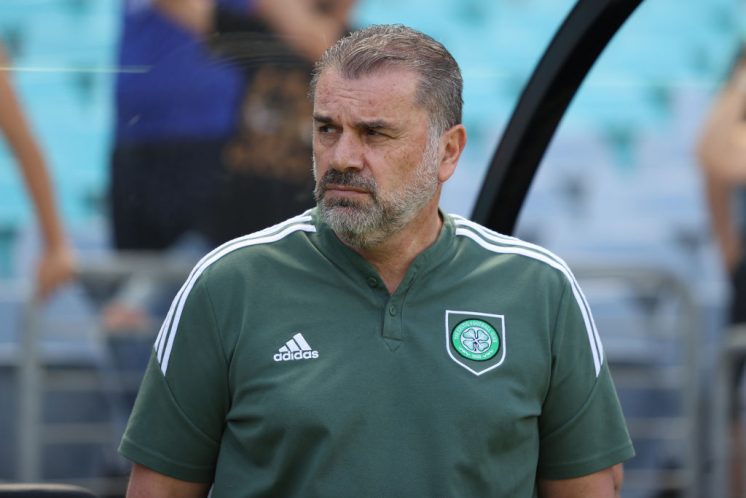 I have only heard him refer to the team as a collective.
He does not set players above others.
If I was an Ibrox first team regular reading that article, the first thing I'd be asking myself is this:
"Kamara couldn't even get a game up to this point and now he's an "Elite" player? Where the hell am I going wrong?"
Before a ball has even been kicked competitively, Beale has made it clear Kamara is one of his favourites.
In a dressing room where there are favourites, you will never have harmony.
In summation, Beale reckons his squad is better than ours and he's identifying favourites already.
A recipe for disaster if you ask me.
But hey, let him at it.
Ange Postecoglu does not speak about favourites in his team, he only refers to the group, the collective.
That's why he has team of winners.
That's why he'll win this title easily.
You know the old saying?
A closed mouth catches no flies.
Right now Beale's mouth is full of flies.
---
---