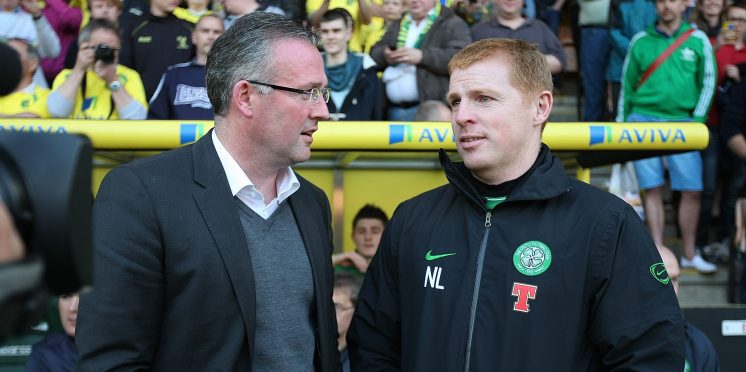 If Dave Cormack is ever going to challenge the Glasgow duopoly, Ex-Celtic men Neil Lennon and Paul Lambert are two candidates to be avoided
The challenge from the North is dead.
It has been for almost 40 years now. Alex Ferguson left Aberdeen for Manchester United in 1986.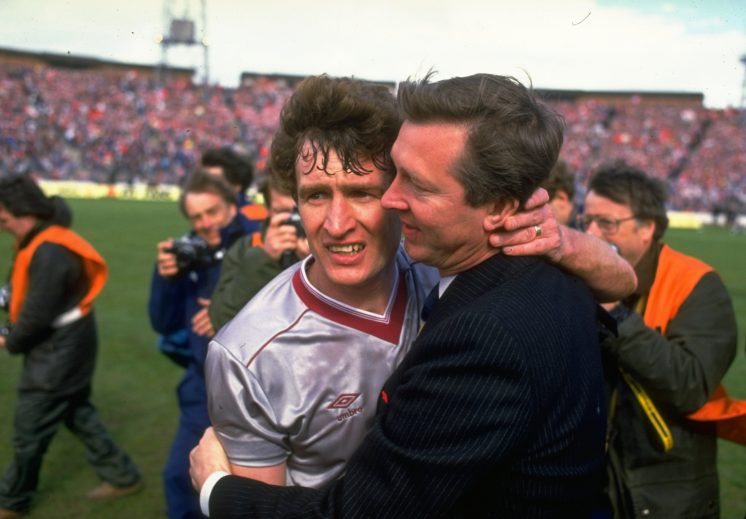 The Scottish League title has never left Glasgow since.
While we as Celtic fans, always want to win the league, we would welcome a challenge from somewhere else beyond Govan.
When the Ibrox club were on the journey, Aberdeen had the chance to become title challengers.
Unfortunately for them, Derek McInnes bottled it any time they came within touching distance of Celtic.
You see, it's in this area they've failed miserably over the last decade and a half or so.
They just cannot seem to get the right manager into the club.
McInnes hit a glass ceiling and became a serial underachiever, despite the incessant ramblings of Kris Boyd to the contrary.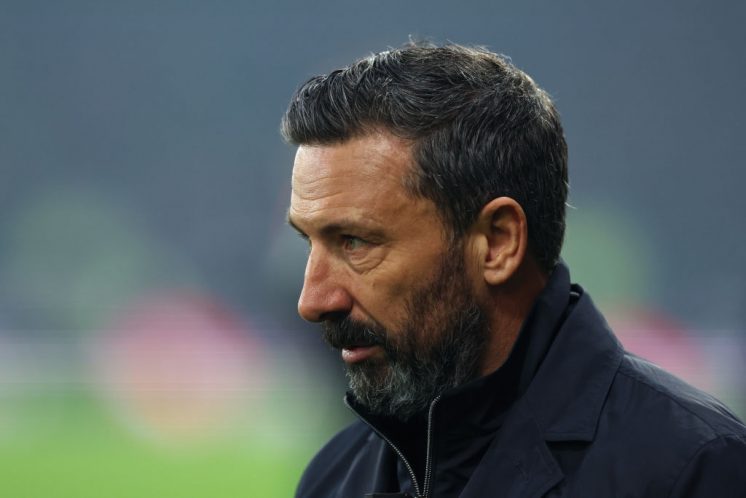 Keeping him in the job for 8 years stagnated Aberdeen's progress and the recruitment process since then has proven to be a failed one.
Jim Goodwin had his Super Caley go ballistic moment last night.
Except it was worse, Darvel are a team from the 6th tier of Scottish football.
Caley Thistle were a second tier team.
Not that it makes that defeat any easier to take, but to a degree, I understand how Aberdeen fans are feeling today.
They are the laughing stock of Scottish football right now and they will always be reminded of this defeat.
Forever more.
The same way we will always be reminded of that Caley Thistle defeat.
I don't see Jim Goodwin surviving this.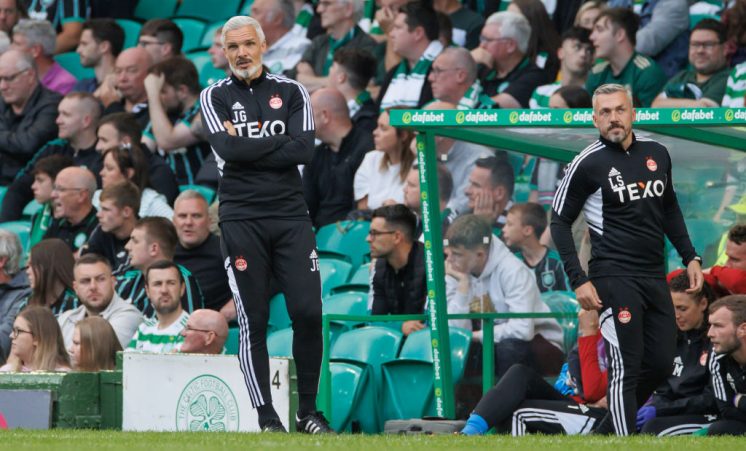 It's hard to understand how he could.
Much and all as I wanted him to succeed in the Aberdeen hot seat, it appears as if it was a bridge too far for him.
Dave Cormack is said to have wanted sleep on it.
More power to him if he could sleep after a result like that.
However, if he decides to cut ties with Jim Goodwin, he now has the chance to bring a decent manager in to replace him.
Surely by now Cormack realises that "experiments" aren't going to cut it at Aberdeen.
The club needs an experienced manager, who has a proven track record of success.
Below are the top three names at the bookies now:
Next Aberdeen manager odds
Coral prices
Paul Lambert 6/4
Jack Ross 11/2
Neil Lennon 8/1
There is one manager in there with a proven track record of success.
Dave Cormack would be wise to avoid name number three.
It will start well, but everybody knows how that car crash ends by now.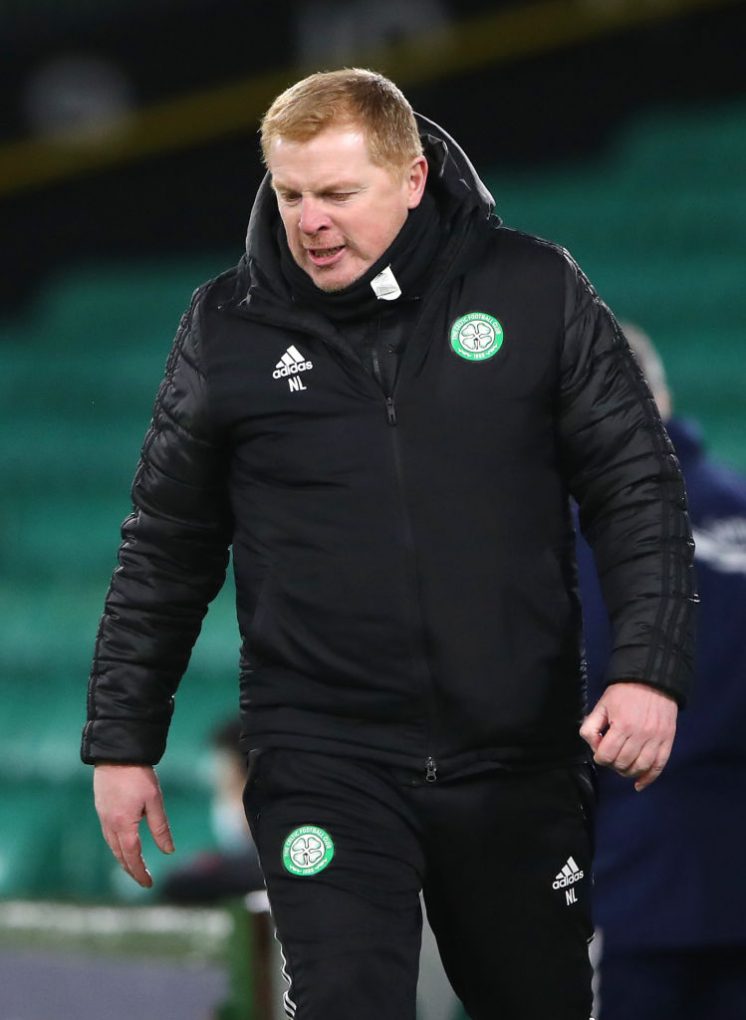 If Paul Lambert and Jack Ross are the height of his aspirations, then Aberdeen will continue on the downward spiral they've been on for a while now.
Lambert's standing in the game tanked when he left English third tier side Ipswich town in February 2021, after failing to mount a promotion push during the season due to inconsistent form.
Is this the kind of candidate the Aberdeen fans would want?
Would any of them realistically believe that he could mount a challenge against the Glasgow duopoly?
Celtic and the Ibrox side need a challenge.
Hell, Scottish football needs a league that isn't always a two horse race.
Right at this moment in time, Hearts are the only club who seem remotely capable of mounting any form of a challenge.
Aberdeen, who have always had aspirations to be challengers, are miles off it.
Nowhere near.
If Dave Cormack decides to bring the axe down on Jim Goodwin, he needs to think long and hard about his replacement.
Maybe he needs to look outside the British Isles?
If he wants Aberdeen to be taken seriously as a force in Scottish football, he needs to make an appointment that counts.
Do I think he'll do that?
Based on his track record of late, no.
If I was a betting man, I'd say he'll give Jim Larkin a stay of execution.
All it will do is delay the inevitable.
After that, I don't think he'll surprise us in any way.
But he would do well to avoid Neil Lennon and Paul Lambert.
Great servants of Celtic in their day.
As Managers?
Different story.
---
---