After League Cup howler against Celtic, Lafferty finds himself without a club. No prizes for guessing where he has sights set on next
It appears that Kilmarnock had a very belated crisis of conscience when it comes to Kyle Lafferty.
After farcically allowing him to return after serving a ten match ban for calling a Celtic fan a Fenian B*****d, he was selected for the League Cup Semi-final against the bhoys.
The whole affair stank of a revenge mission.
What was worse was that Derek McInnes endorsed it and even made light of it.
We heard about all sorts of jolly japes and shenanigans from Lafferty, from star jumps outside McInnes door, to bringing breakfast to the Kilmarnock manager.
All of this behaviour seemed to paint a picture that Lafferty was going get to play against Celtic so that he could get some measure of revenge for what happened in a Belfast nightclub.
But as it always does in the end for everyone, Karma got the better of Lafferty.
The man who was so desperate to play against Celtic, pretty much turned the ball into his own net for the bhoys opening goal.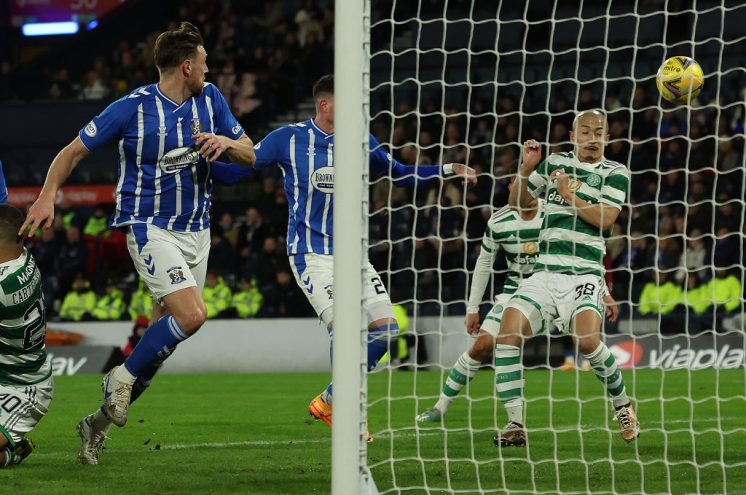 Now if that wasn't a perfect example of Karma, I don't know what is.
So insipid was his performance, he was hooked at half time.
Since then, he played a total of 69 minutes for Kilmarnock, comprising of one start and two substitute appearances, before the club decided to terminate his contract by mutual consent on transfer deadline day.
It appears the club no longer wanted the stigma attached with having Lafferty on their books.
That they waited until deadline day to terminate Lafferty's contract displays pretty bad judgement overall.
Once he received a 10 match ban, the decision was pretty easy and should have been implemented then.
Instead, we were subjected to a circus involving the player before the League Cup Semi-final.
It would appear that was the final straw for Kilmarnock and their board.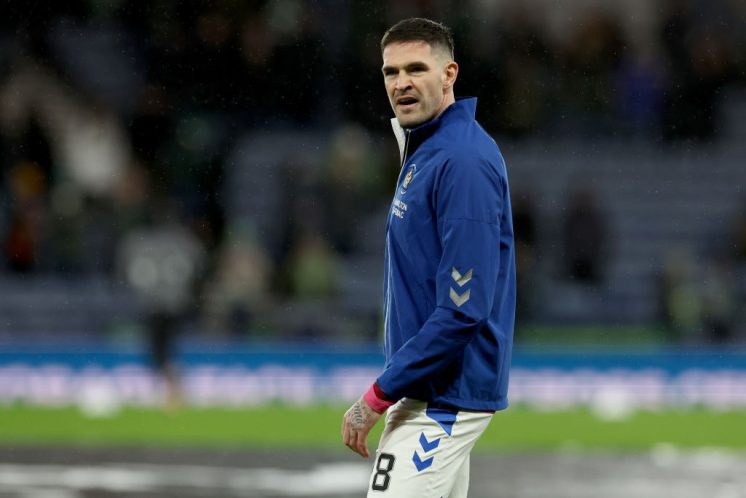 It left a bad taste in the mouth.
The fact that a player, who had been banned for 10 matches and hadn't kicked a ball since well before the winter World Cup, was selected for such an important game, must have grated at the Kilmarnock board.
I would be surprised if McInnes judgement wasn't also called into question.
In yesterdays Sun, McInnes was, of course, singing Lafferty's praises in the aftermath of his departure:
It was a board decision and conversations between the board and Kyle. I don't really want to say any more than that.

The situation that we were in, trying to bring forward players in, it's left us really short on that side of it. So we're disappointed that this is the outcome. But it was between the club and Kyle, unfortunately for us Kyle has left.

I enjoyed working with Kyle. I'll always be there for him, but unfortunately I'm no longer going to be his manager. It was a decision, and a conversation, between the club and Kyle. We move on.
Note the language used by McInnes, "I enjoyed working with Kyle. I'll always be there for him."
In other words, "I didn't have a problem with him, but clearly the board did."
Yes, clearly McInnes didn't have a problem with him or his behaviour.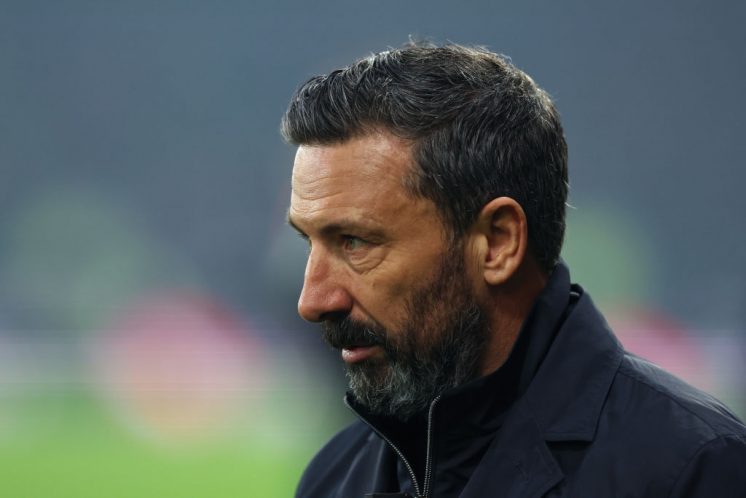 No shocks there, for obvious reasons.
If he did, he wouldn't have selected him to play against Celtic in the League Cup Semi-final.
But that ended up costing McInnes, rather than benefitting him in any way, didn't it?
Now Lafferty is looking for a new club.
In today's Sun, it'll come as no surprise the destination ex-Ibrox player Lee Feeney is suggesting for Lafferty.
A place where player and club will be a match made in heaven.
If I was a betting man, I'd place a bet on this happening pretty soon.
Because you can be pretty much guaranteed Lafferty will end up at Linfield.
Lafferty will want it to happen and David Healy will want it to happen.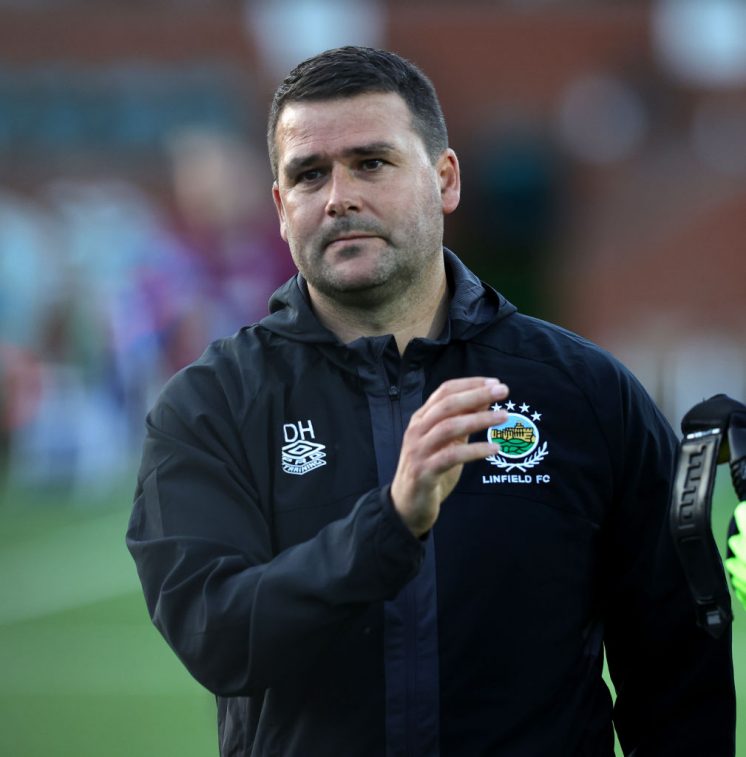 Then he'll be right at home.
Irish players Conor Pepper and Chris Shields would do well to give him a wide berth if he does end up at Linfield.
You never know what he might say to them on a night out….
---
---