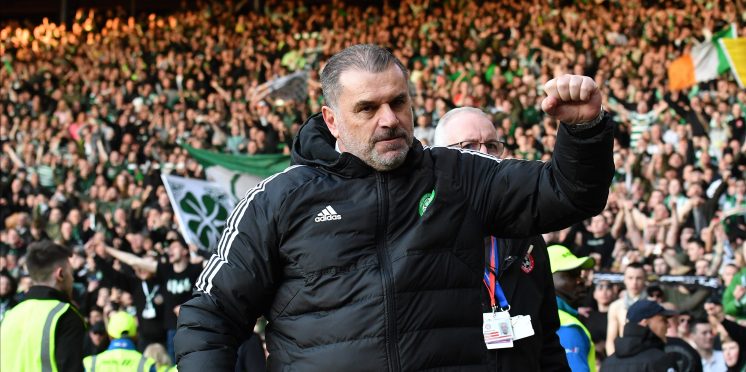 Virals: Celtic fans should be thrilled by manager's comments on his future
Celtic fans will be eager to hear anything that Ange Postecoglou has to say at the moment, as the Hoops boss is doing a wonderful job at Celtic Park, winning three trophies in two seasons and the Bhoys are well-placed to win a second successive title under the Australian.
After this weekend's League Cup Final win over Rangers, the Hoops boss spoke out about his future at the club.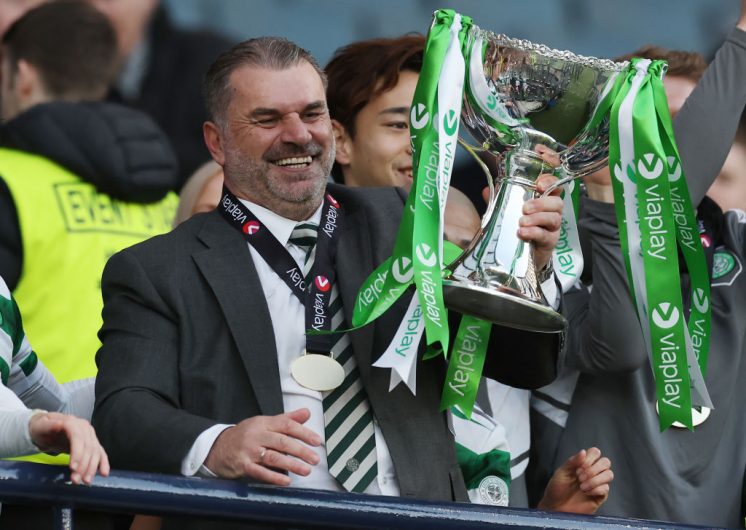 Here is what the Celtic manager said about his future at the club, as quoted by The Herald:
I am still here even though people have been getting me out the door. I am hoping that over the course of time as long as I'm here, and I think you will be surprised how long I am here, I am just be consumed by what I do. That is to try to make this football club the best it can be and enjoy every minute of it.
Postecoglou sounds focused on making sure that the Hoops remain successful during his time as manager at Celtic Park.
READ CELTIC VERDICT:
Celtic fans should be thrilled by the comments made by the Hoops boss, as it sounds like he is keen to stay at Celtic Park for at least a few more years. 'I think you will be surprised how long I am here' does seem to indicate that the Celtic manager is eager to remain at Celtic Park for a while.
Celtic will be desperate for Postecoglou to sign a new long-term deal at the club – rather than the one-year rolling contract that he currently has – but if the Hoops manager is happy to stick with the one-year rolling deal and is still content at Celtic Park then the Hoops could give the manager a well-earned wage rise, even if the Celtic boss doesn't want to sign a long-term deal.
Even if the Celtic manager doesn't want to sign a long-term contract, it sounds like he is committed to the club, and doesn't sound like a man who wants to leave the club any time soon.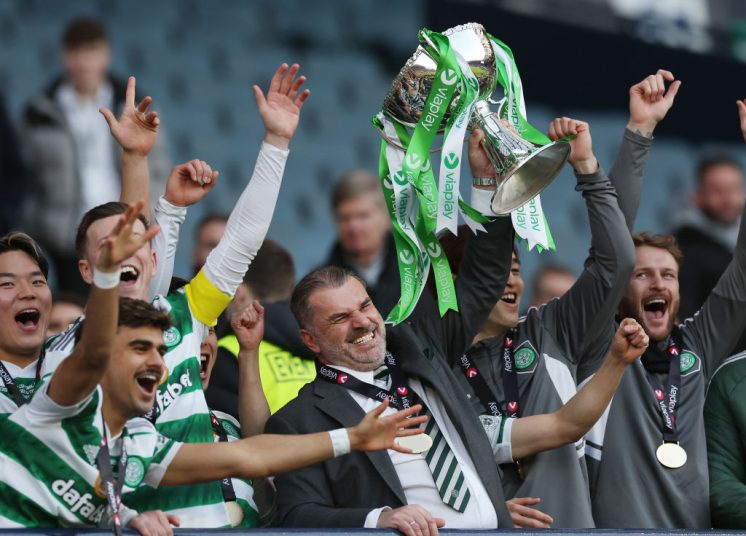 Postecoglou will end up leaving Celtic one day, but for the moment the Hoops fans should just celebrate the Hoops manager, who as has already been said has transformed the club in under two years, when at first it looked like it was going to take him years to get the Bhoys back to the top of Scottish football.
Hopefully the Celtic and Postecoglou era still has a few years left to run with plenty more success ahead for both the manager and the club.
---
---