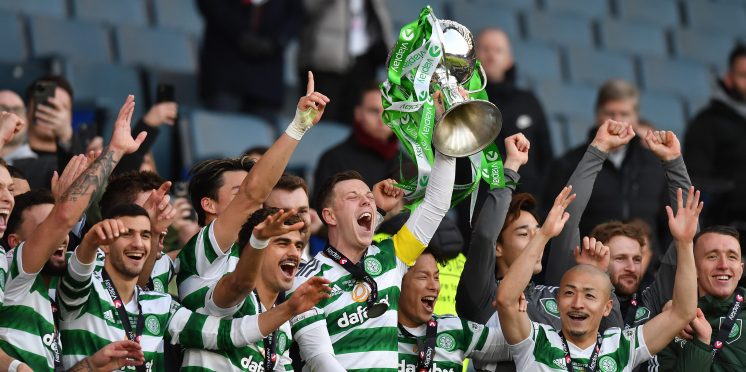 Virals: Every Celtic fan must watch this 7-minute cup final video
Celtic's social media accounts have been uploading some great content in the aftermath of this weekend's League Cup Final win over Rangers, and a recent video uploaded to the club's YouTube channel is no exception, and should be watched by every Celtic fan.
Celtic TV usually upload unique angle celebrations of goals that the team score in every game, but for the League Cup Final win they have gone one better, and uploaded the unique angle video of the post-match celebrations after the final whistle was blown at Hampden Park.
You can watch the video below:
YouTube: Celtic TV Unique Angle | Celtic 2-1 Rangers | Post match celebrations from League Cup win at Hampden
The video should be watched by every Celtic fan, as it showed just what winning the trophy meant to the players, who all seem united as a squad under the management of Ange Postecoglou.
The Hoops boss seemed particularly thrilled with the win too, as can be seen in his celebrations in the video, they were perhaps more expressive than the Celtic manager usually is.
Judging by the celebrations in the video, the Hoops were determined to win the game, and to prove beyond doubt that the team is the best in Scotland.
Whilst Rangers did their talking off the pitch in the lead up to the game, Celtic were content to keep quiet, and actions spoke louder than words, as the Hoops won the game.
There isn't a lot of time to dwell on the cup final win, as Celtic face a tough game this weekend with a trip to St Mirren, and you can bet that the Hoops boss and his players have already turned their attention to that fixture.
But the League Cup Final win is still worth celebrating, as is every cup final that Celtic win, but especially ones against Rangers. The game might not have been the best, and the Hoops can perform better, but the team still thoroughly deserved to lift the trophy on the day, as they were by far the better of the two teams in action at Hampden Park.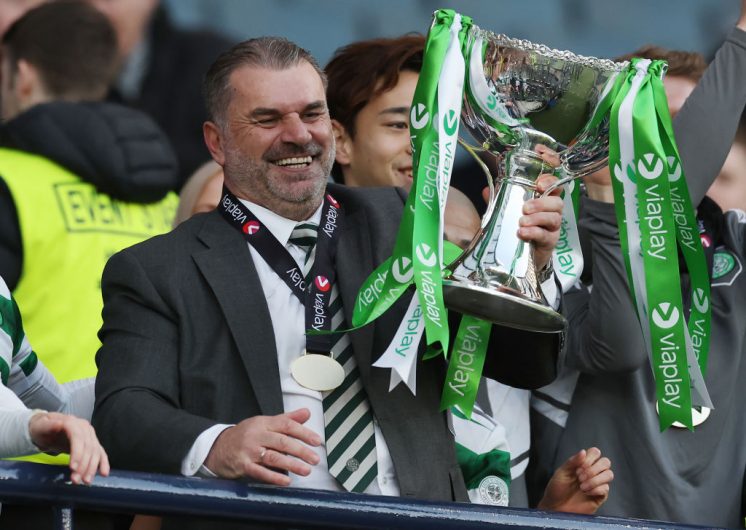 Celtic are in a very good place under Postecoglou, which few people predicted when the Hoops boss took over back in the summer of 2021, when the Bhoys looked to be in chaos after blowing the chance to win a 10th title in a row.
Postecoglou has transformed the Hoops in a year and a half, and he has done a wonderful job, and deserves to celebrate every Celtic triumph.
---
---