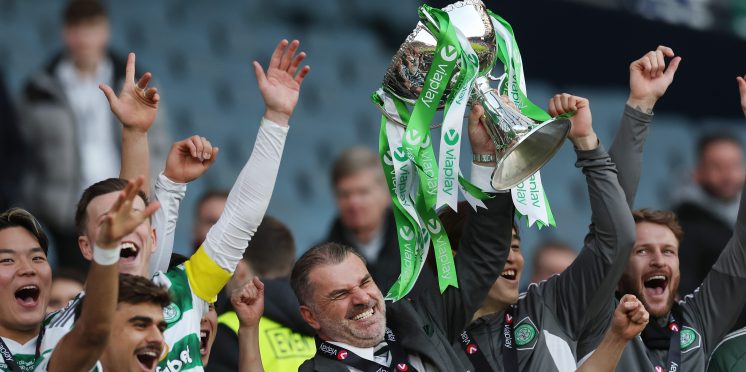 Keevins "senses" Ibrox fans are "disgruntled" after Celtic's victory last Sunday. Disgruntled isn't really how I'd put it
I was disgruntled yesterday that my dog took a crap on the mat in my living room.
I cleaned it up and washed the mat and that was the end of that.
In his article this morning in the Record, Hugh Keevins senses that Ibrox fans are disgruntled and that there is unrest amongst them.
I'm sure if he read the mood music properly, he would realise it's a little bit more than that.
Disgruntled isn't really how I'd put it.
In fact, it's a lot more.
However, while Keevins started his article with a mild description of how the mood currently is at Ibrox, the rest of his piece seems to recognise what is manifesting itself over in Govan at the moment.
I wrote an article myself last night on the same thing.
In fact, I'm actually given to thinking Keevins might have read it too.
There are a lot of similarities in his article to mine.
Here is a snippet of what I said last night:
This rebuild that Beale is waxing lyrical about right now?

He might not even get to carry it out.

That's the reality for any Ibrox manager.

You are only two or three Glasgow Derby defeats away from the sack.
This morning, this is what Keevins had to say:
The inference was that, based on historical precedent, the Rangers manager who consistently fails to beat Celtic can't remain Rangers' manager. The job is not as "complex" as Beale thinks when it is being assessed by fans.
If you think the media does not read our work ( the bloggers ), then think again.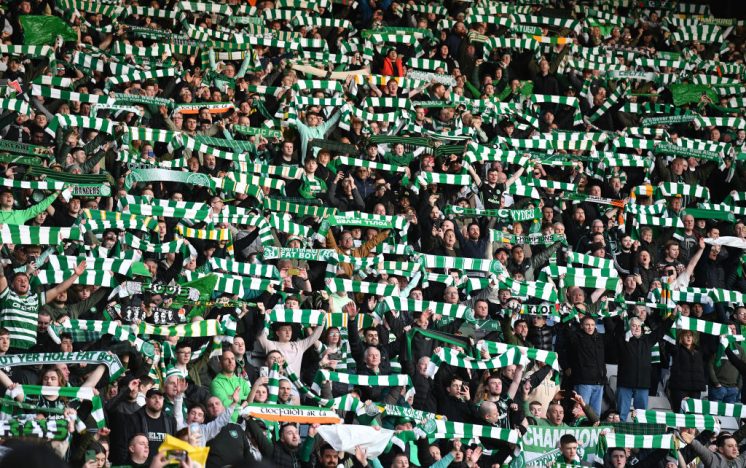 They're waking up to the reality that we're the ones who speak the truth and because we do, our influence is growing.
And theirs is waning.
Reading Keevins article this morning, it tells me that he read a lot of our work throughout the week and he has based his own article on what he has read.
Like I said in last night's article, April the 8th is now the next step in whether Beale sees this season out or not.
Keevins recognises that fact as well.
He also recognises that as long as Ange Postecoglu is here, the Ibrox side is going to struggle to compete: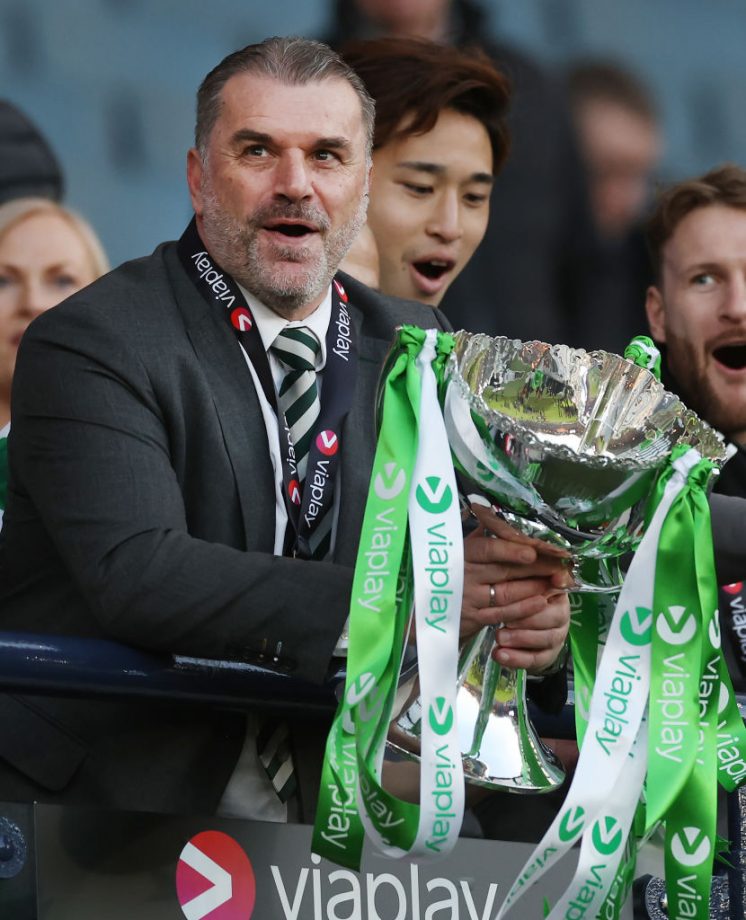 Plenty of people associated with the club believe success for Beale is more likely to come after Postecoglou has been lured away from Celtic Park.

That's prompted the numerous offers of lifts to Glasgow Airport or any other destination of Ange's choice. But this is not a ringing endorsement of the man in charge at Ibrox.
No, it's definitely not a ringing endorsement of the man in charge at Ibrox.
This wishful thinking amongst the Ibrox support that Ange will leave, it's beyond short sighted.
Do they think that Celtic wouldn't search out an ample replacement, even if he did go?
Do they think Ange's departure would make any difference to Celtic's bank account?
Finally, as Keevins has pointed out in his article, Ange calls all the shots now at Celtic Park.
He is setting standards that will become deep rooted at Parkhead.
Standards that will still be there, even when he goes.
If and when that day comes, the man who steps into the manager's position will most likely be well versed in those standards.
Ange will leave a legacy that will enable the club to continue on the trajectory it's on.
Those is charge at Celtic Park will never be allowed to make an appointment like they did in 2019 again.
They're smart enough to know that.
It's highly unlikely you'll ever see anything like that again.
That's down to Ange Postecoglu and the standards he sets.
In the meantime, whether Keevins read my article from yesterday or not, he recognises the fact that the writing is on the wall for Beale after last Sunday:
In Beale's position, condemnation comes as quickly as patience becomes hard to find. Redemption, temporary or long-term, can be similarly swift. Rangers have to win the next two derby matches because a double-digit lead for Celtic is unthinkable in the eyes of the fans.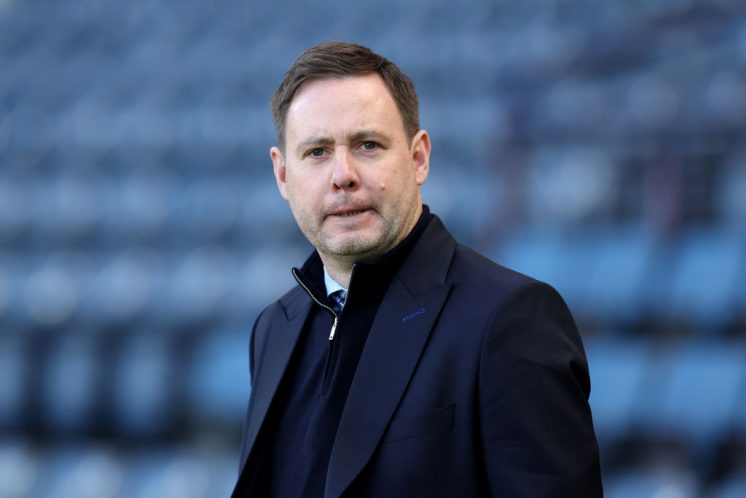 And that there, is the simple truth of it.
That's how long or short your lifespan can be as an Ibrox manager.
As I said yesterday, if they lose against us in April and then possibly in the Scottish Cup, should we meet, that will pave our way to the treble.
The chances of Beale surviving that, well, I'll leave that open to debate.
For us, getting past St. Mirren today is the most important thing.
After that, we have a huge tie against Hearts.
Before we can even contemplate getting past the Ibrox side in the cup, we must get past Hearts.
I believe this one will present a sterner challenge than we faced last Sunday.
As we always do, we will take it one game at a time.
As Keevins states, the Ibrox side will be hoping Hearts will do them a favour next weekend.
It's a sad state of affairs when you are now depending on others for favours.
Holding out some hope that an English side will prise Ange away from Celtic Park, and that another club will halt our chances at a treble.
I guess when you can't stop us yourself, you have to depend on others to do it for you?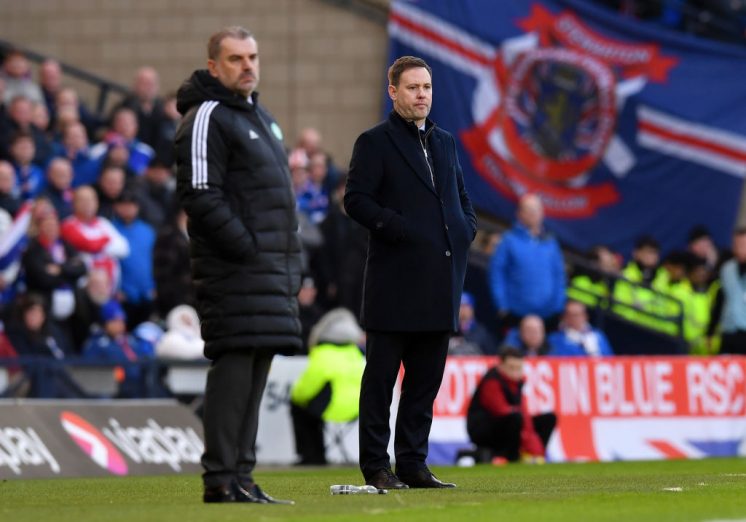 While Keevins may have earned some credit from me for his relatively accurate observations in this morning's article, it went out the window with this statement towards the end of it:
Last Sunday was Absolutely Not Good Enough in the Rangers supporters' estimation, if their initial reaction is anything to go by.
He just couldn't help himself, could he?
Not satisfied with making a fool of himself in July 2021, he thought by making a joke out of it today he would redeem himself.
The joke is on you Hugh.
It always is.
---
---