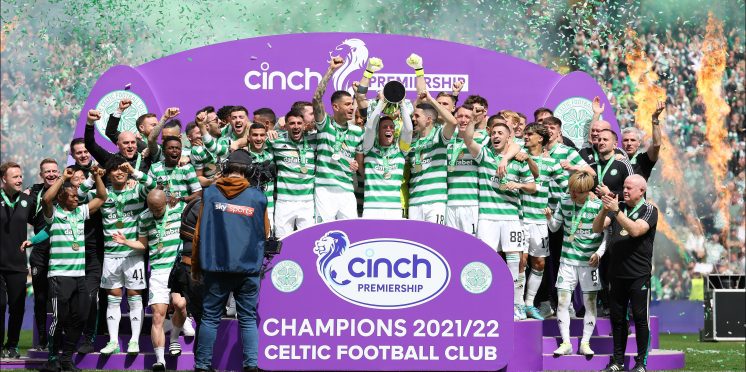 When Celtic deliver 55 titles for real, then the Ibrox 55 myth will die the death it deserves
We live in a time where every thing the Scottish mainstream sports media writes is predicated on lies, but one lie in particular.
The lie that the Ibrox club has won 55 titles.
Followed closely by the lie that one continuous entity has played out of Ibrox since 1872, which then feeds into the lie that that club is the most successful club in the world.
Which it isn't, by the way, on two fronts.
Firstly, Al Ahly of Egypt is the most successful club in world football, but you don't need to hear that from me, because you already know that.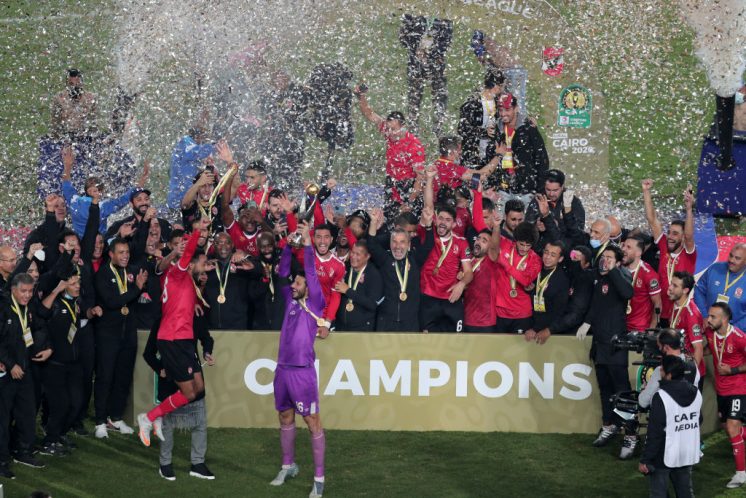 Secondly, you cannot be the most successful club in world football when you have existed for just 11 years.
It is physically impossible.
Yet, this myth is rammed down our throats on an almost daily basis.
In life, when somebody boasts about something you know is complete bullshit, what do you do?
You better them on that which they boast about.
It then becomes null and void, whether its true or not.
In a recent Hand and Heart podcast, Ibrox cheerleader David Edgar stated that being second best in Scotland counts for nothing.
How right he is.
It counts for absolutely nothing.
If we finish this season with 109 points and the Ibrox side finishes on 91, that's a serious amount of points amassed for a second place finish.
But it's meaningless.
It only means something if you finish first.
On top.
At this moment in time, although we know better, the Ibrox club thinks it has the bragging rights on titles won in Scotland.
In the real world, Rangers 1872 has 54 titles.
Sevco Scotland has 1.
But in the mythical wonderland they live in, along with the SMSM, the number 55 gets rammed down our throats all the time.
It's bullshit, you know it and I know it.
But it's never going to stop.
The SMSM will continue to be complicit in this lie.
Fortunately for us, this lie has a lifespan, which will end in the not too distant future.
As sure as death and taxes, it will end.
It is inevitable, unstoppable.
As inevitable as time itself.
Celtic currently have 52 Scottish League titles.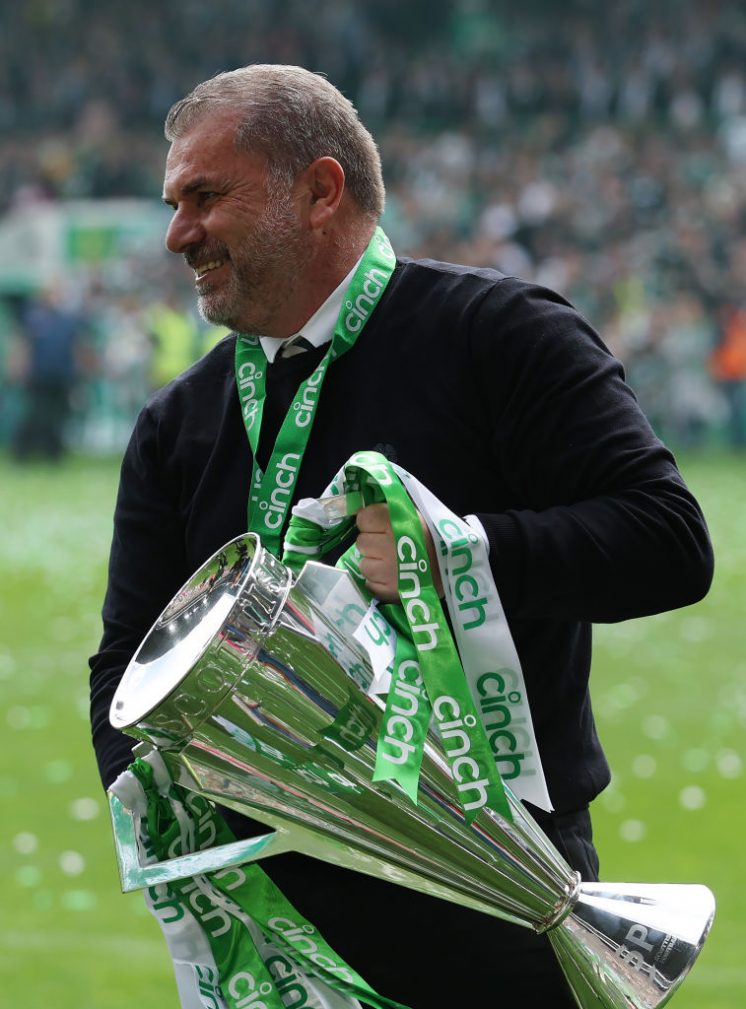 Soon to become 53, barring a major catastrophe.
That leaves Celtic just short of 55 titles by two league titles.
Short of 56, by just three league titles.
56, the magic number.
To begin with, when Celtic win their 55th title, which they inevitably will, if they continue on their current trajectory, it will be for real.
It will have been achieved throughout an unbroken history.
Which therefore enforces the reality that it is a legitimate number.
Crippling doubts will then start to creep in over at Ibrox.
Stopping the 56 will become the obsession that stopping the 10 became.
It may force them to self destruct, they will be so desperate to stop it.
Even if they do, it will only delay the inevitable.
We will eventually overtake them.
It is no coincidence that Ange Postecoglu stated quite clearly recently that he intends to be around for some time to come.
He is a highly intelligent man.
He does not suffer fools gladly and he most certainly does not suffer bullshit gladly.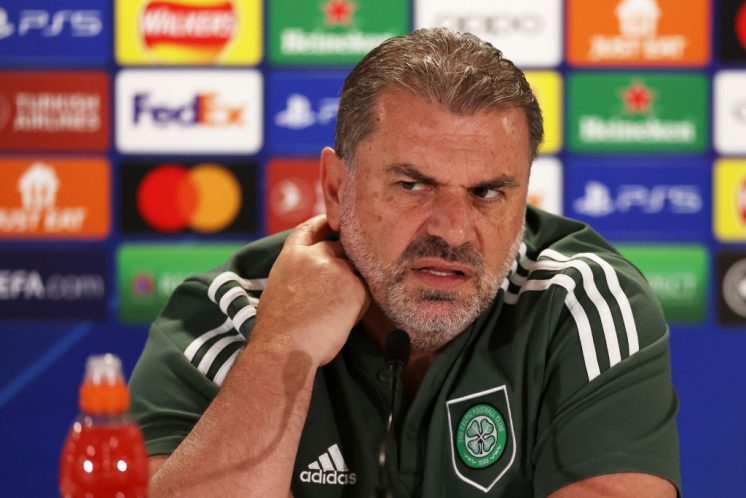 Ange knows the number 55 at Ibrox is bullshit.
He knows that the media, who he so vehemently cannot stand, pushes this bullshit.
Think about that.
Ange knows that he can obliterate this bullshit in just over two years.
He can bury the myth once and for all and in doing so become a legend.
There is a reason he is building a side that is absolutely relentless in the pursuit of success.
Ange Postecoglu is effectively on a crusade to purge the Scottish game of the bullshit that is the number 55.
Do you honestly think that the thought of that has not crossed his mind?
He sees the lies, corruption and bias in our game.
He is the nemesis of 55 and a beacon of truth in a game that is corrupt to the core.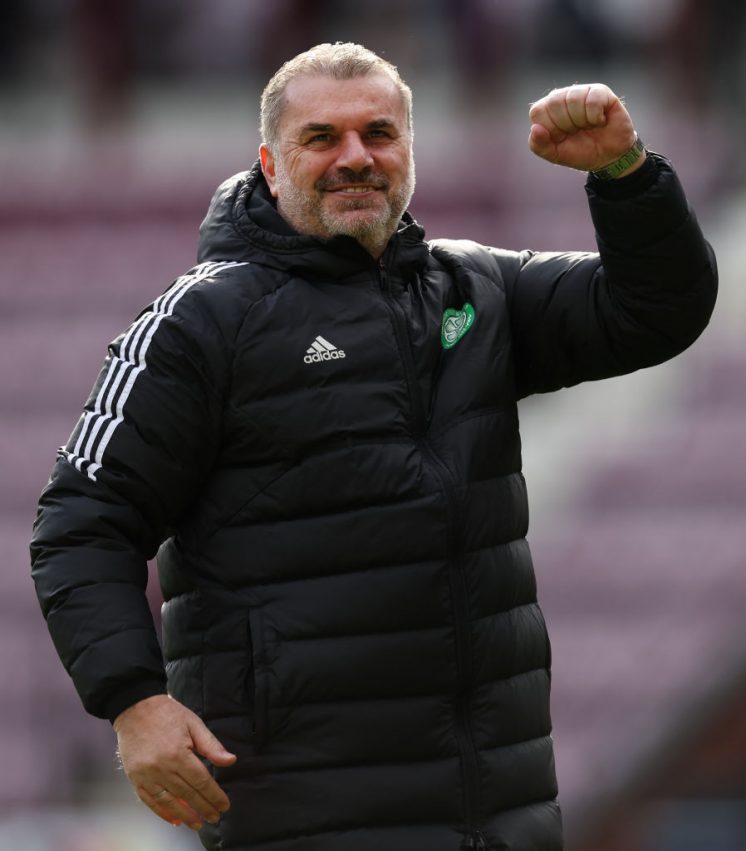 Kill 55 and you kill the liquidation lie with it.
There is no claim to uphold anymore for the Ibrox club.
Over there, they are genuinely terrified of what's coming down the tracks.
This is their Armageddon and Scottish football could consume itself in it's desperation to prevent this from happening.
They inherited the history of the previous entity and they needed that to give voice and credence to the lie that they were the most successful club in Scotland and the world.
Overhaul that history and those numbers and it all becomes meaningless.
It was all for nothing.
Because in Scotland, second best means NOTHING.
Believe me, Ange Postecoglu is acutely aware of this.
That's why he's going nowhere.
Tick tock, Tick tock…….
---
---