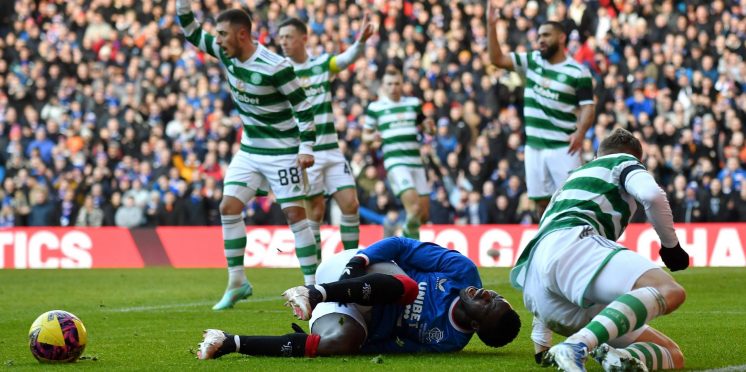 Poll: Which VAR decision against Celtic this season is the worst we've seen?
It's the international break and when it's this time of the season, it gets pretty boring.
International football just doesn't have the appeal it used to in the past.
Most of us are just desperate for our club football to get under way again and these two week breaks seem to go on forever.
Even for myself, it gets hard to find topics to write about due to nothing happening.
So today, I've decided to do a poll on the worst VAR decision we've been on the end of this season.
There has been plenty of controversy surrounding the use of this technology, so we'll put it to a vote to see which decision you think is the worst so far since VAR was introduced in November.
Bear in mind that this poll will include decisions which were not given a second view by the Video Assistant Referee and should have been.
Have a look and make your choice.
You ultimately voted for .
Matt O'Riley's handball from the bouncing ball he couldn't avoid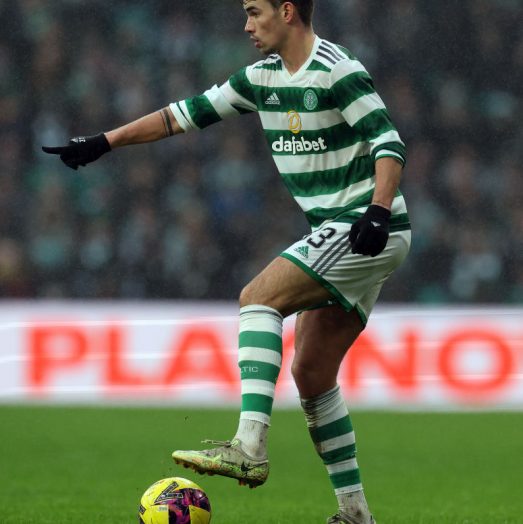 Celtic 2-1 Ross County, Celtic Park, 12-11-22
As Ross County made a rare foray into the Celtic penalty area, the ball bounced awkwardly in front of Matt O'Riley and hit the underside of his elbow.There was absolutely no possible way he could have gotten out of the way.
David Munro decided to look at it on VAR and then awarded a penalty to County. Ex-EPL ref, Dermot Gallagher said of the decision, "He's really unlucky. What more can he do? It flicks up, it definitely hits his elbow."
Decisions like this one were coming all too often, while the Ibrox side were continuously getting away with similar offences.
Fashion Sakala's smirking penalty theatrics at Ibrox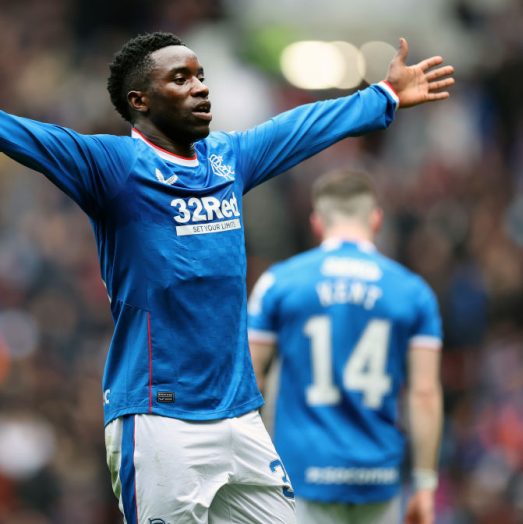 Old Firm 2-2 Celtic, Ibrox, 02-01-23
During our New Year's encounter at Ibrox, we all knew it was only a matter of when, and not if, the Ibrox side were awarded a penalty.As expected, it was awarded not long after they'd equalised in the second half.
Fashion Sakala stamped on Carl Starfelt's foot in the box, won himself a penalty, played deid and then smirked with a clenched fist when he realised he'd got what he set out to get. Shockingly enough, John Beaton didn't think it worthy of a second look. Who'd have thought it?
Alexandro Bernabei Handball v Dundee United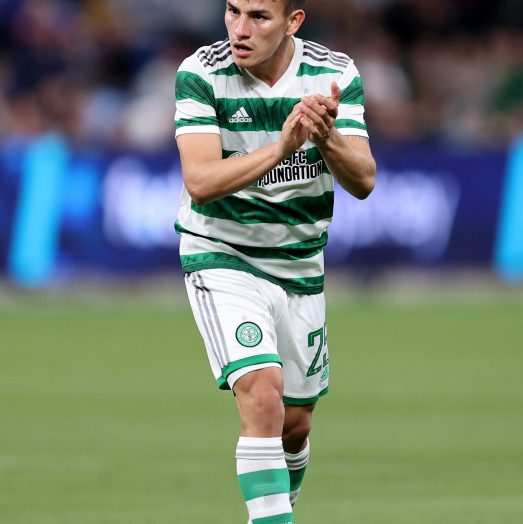 Celtic 4-2 Dundee United, Celtic Park, 05-11-22
From a corner Steven Fletcher's header seemed to strike the Argentine's arm, but with the defender facing the other way, the decision was not initially given by on-field official David Dickinson.
Nick Walsh, who was the VAR that day, decided it warranted a second look. Upon viewing it, Dickinson decided it was a penalty. Not sure what Bernabei could have done with his back to it, but what do I know?
Michael Smith's handball at Tynecastle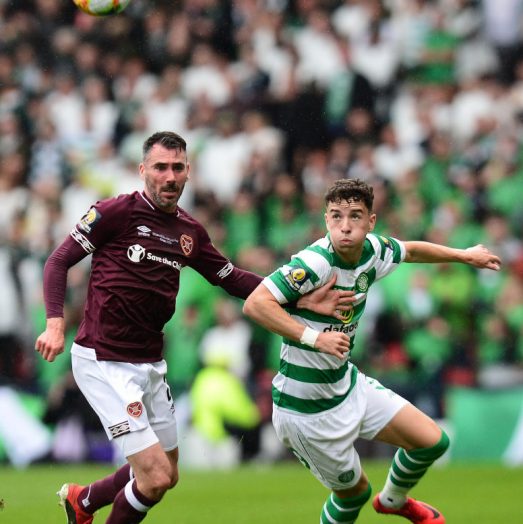 Hearts 3-4 Celtic, Tynecastle, 22-10-22
In the first game we played where VAR was used, against Hearts at Tynecastle, it was inevitable that there would be controversy.
Michael Smith blatantly handled the ball in the box. Much to the bemusement of Ange Postecoglu, the Celtic players and travelling support, Nick Walsh decided it wasn't even worth a second look.
That beautiful chip from Jota, disallowed because the camera was pointing at the dugout??
Motherwell 1-2 Celtic, Fir Park, 10-11-22
Kyogo plays a wonderful through ball to Jota. Jota is onside, latches on to it, takes a touch and then chips it over Liam Kelly. It was a beautiful finish.
Yet, it was disallowed because the VAR officials were convinced he was offside, with the lines calibrated via the technology. Apparently though, the camera that was supposed to pick it up, wasn't focussing on the play at the time. Mysteriously, it was pointing at the dugout area instead. Only in Scotland….
Conor Goldson's goalkeeping heroics at Ibrox
Old Firm 2-2 Celtic, Ibrox, 02-01-23
When Carl Starfelt kicked the ball at Conor Goldson, his goalkeeping heroics were a sight to behold. With Willie Collum as VAR, John Beaton decided that it was no his call and pushed it back to Collum.
Collum decided there was nothing to see here and inexplicably the Ibrox side got away with it. This was a perfect opportunity to use VAR for what it was intended to do. There's a reason it wasn't looked at, the Ibrox side do not concede penalties….ever.
---
Leaderboard
| | |
| --- | --- |
| Conor Goldson's goalkeeping heroics at Ibrox | 70% |
| That beautiful chip from Jota, disallowed because the camera was pointing at the dugout?? | 52% |
| Fashion Sakala's smirking penalty theatrics at Ibrox | 47% |
| Michael Smith's handball at Tynecastle | 47% |
| Alexandro Bernabei Handball v Dundee United | 38% |
| Matt O'Riley's handball from the bouncing ball he couldn't avoid | 35% |
---
---