Keevins continues to ignore the Elephant in the room, while once again lumping Celtic and Ibrox fans into the same category
Yesterday, I wasn't overly interested in taking Hugh Keevins' incessant ramblings apart, instead I chose to take Charlie Miller's "Old Firm" boasts to the cleaners.
However, having read Keevins' article in the Record from yesterday in full, I just couldn't let it lie.
In the opening paragraph, Keevins attempts to be controversial.
While not actually being controversial at all.
He decided to reference a particular time in our history that we would consider very painful.
It was at the height of the EBT era, and everybody and his dog knew Celtic were done that day.
Totally cheated out of the 2003 Scottish Premier League title.
Keevins thought it was a good idea to re-open this particular wound and in doing so claimed that Chris Sutton was his "old friend", thus giving him the right to call him "Sutty":
The day when my old friend Chris Sutton looked into the camera after Celtic had beaten Kilmarnock at Rugby Park with four unanswered goals – but lost the league title to Rangers (1872) after they had taken six off Dunfermline at Ibrox. Sutty summed up the margin of Rangers (1872)' victory by saying of their opponents: "We knew they'd lie down and they have done." The aftermath of that candid summary of events was predictably volcanic. Chris copped a five-match ban from the SFA. Dunfermline considered legal action, claiming they had sufficient grounds to allege defamation of character.
Keevins decided to re-open a wound which has never healed, but he then chickened out on elaborating as to why Chris Sutton felt so aggrieved at the outcome of the game against Dunfermline at Ibrox.
In my early days as a blogger, on my old page, The Cutting edge on all things Celtic, I did an article on this particular subject.
I did not hold back on what I and many others believe happened.
You can reference it here, if you'd like to refresh your memory.
Keevins says Chris Sutton's summary of events was "candid".
The literal definition of candid is, truthful and straightforward; frank.
So in saying this, does Keevins' then believe that Chris Sutton's summary of events was honest and truthful?
If so, why did he not use this opportunity to elaborate on it?
Because he's Hugh Keevins and he's gutless.
To put this into perspective, Keevins has used some of the most blatant corruption in our game to introduce the premise of his article.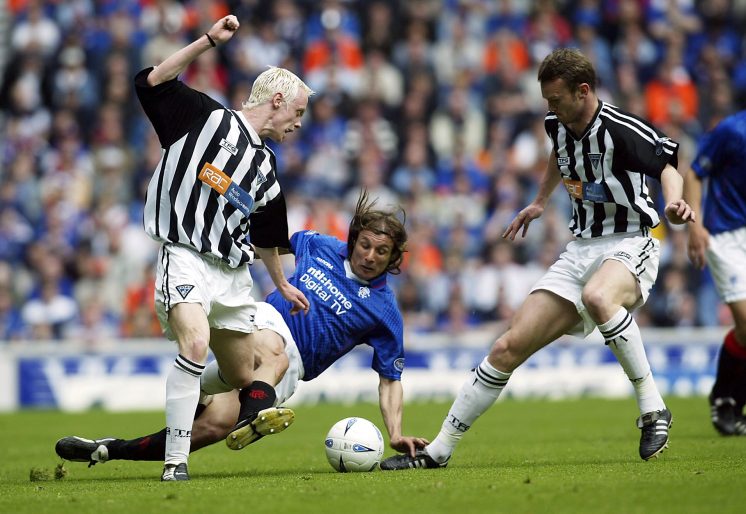 Which, in essence, goes on to tell us there's no corruption in our game.
That we're imagining it.
Keevins claims he only remembered the incident because Ally McCoist referenced Sutton in relation to VAR:
And Sutton brought the matter to a typically pugnacious conclusion by publicly stating he would never apologise to then Dunfermline manager Jimmy Calderwood for what he had said. I only recall the incident, which took place on May 25 2003, to mind because Chris' name was put forward, along with his own, by Ally McCoist the other day as being the kind of ex-pros who could be drafted in to lend a hand with the Video Assistant Referee process which has gone horribly, and some would say irretrievably, wrong.
I genuinely think Keevins did not need to reference that incident at all.
I think he only did it to piss off those of a Celtic persuasion.
I'm not even going to go into the tripe he spins about Ally McCoist and Chris Sutton becoming Video Assistant Referees.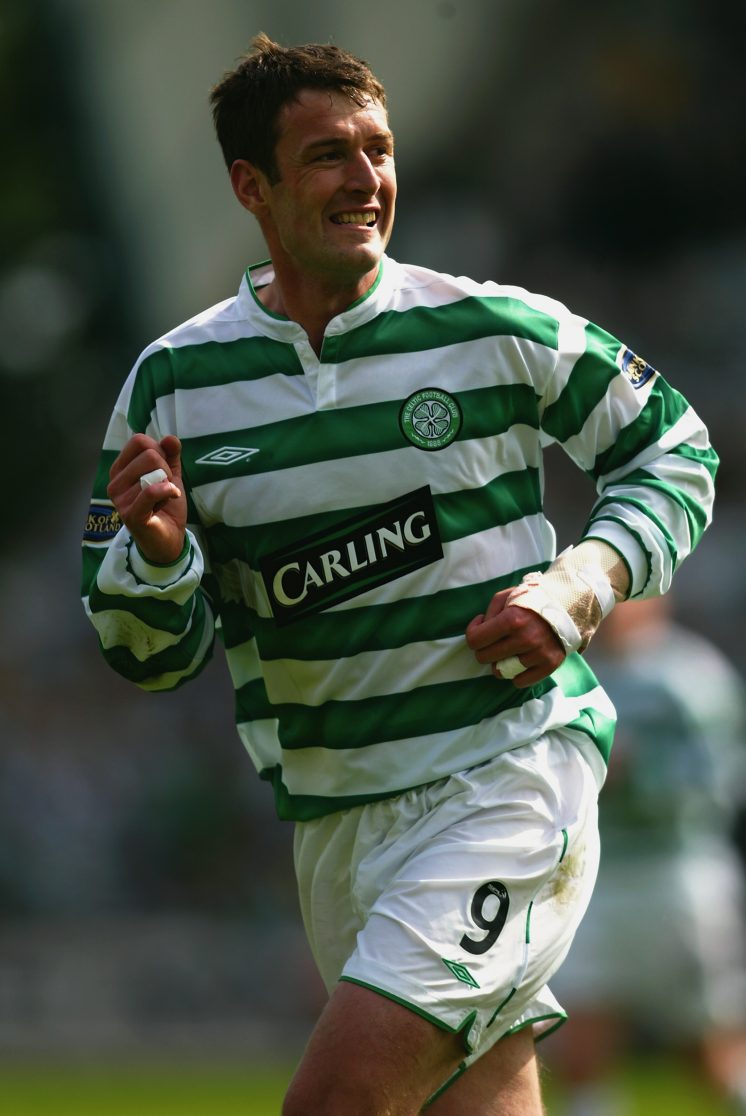 Suffice it to say, I sincerely doubt Ally McCoist meant that himself and Chris Sutton, as ex-pros, should be the ones to sit in the VAR room.
I'm pretty sure he was angling more towards players who would have only retired from the game recently.
As usual, Keevins makes an arse of himself, drawing conclusions from where there are none.
This next segment of his article particularly boiled my blood:
The Celtic and R*****s fans wouldn't trust VAR if Antonio Guterres, the secretary-general of the United Nations, was appointed to sit in charge of the machinery at Clydesdale House on April 8, the date of the first of the traumatic trio of derby games.

Half of James Tavernier's 98 goals for R*****s have come from penalties. A third of the 21 goals lost by Celtic so far this season have been as the result of penalties awarded against them.

People genuinely believe there are forces at work that explain both of those statistics. And VAR makes them even more suspicious. It sounds comical but that's the reality of the situation.
Where to start with that?
Keevins is choosing to completely ignore the Elephant in the room that is Scottish refereeing.
In doing so, he once again lumps the Celtic fans in with the Ibrox fans when it comes to VAR.
What in the name of Christ do Ibrox fans have to complain about when it comes to VAR??
It has done absolutely nothing but favour them in every way possible since it's introduction.
Why would they not trust it??
Keevins then goes on to point out that more than half of James Tavernier's goals have come from penalties and that a third of the goals conceded by Celtic have come from penalties.
He states the bloody obvious here, but then doesn't bother to elaborate on why this is actually happening.
People genuinely believe there are forces at work that explain both of those statistics?
And VAR makes them even more suspicious?
I mean, Jesus Christ Hugh, there are no forces at work here.
The referees are supporters of the Ibrox side, you know it, I know it, everybody knows it.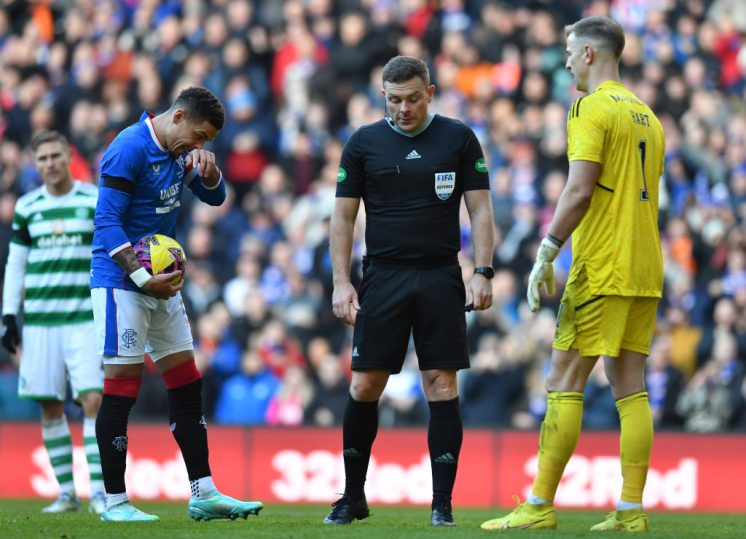 That's the real issue at hand here, or the real force, if you want to call it that!
But it's the Elephant in the room everybody in the media chooses to completely ignore.
The last sentence in that segment is stunning in it's ignorance.
It sounds comical but that's the reality of the situation.
I'm not laughing.
There is nothing comical about this situation.
Do you think Ange Postecoglu finds it comical?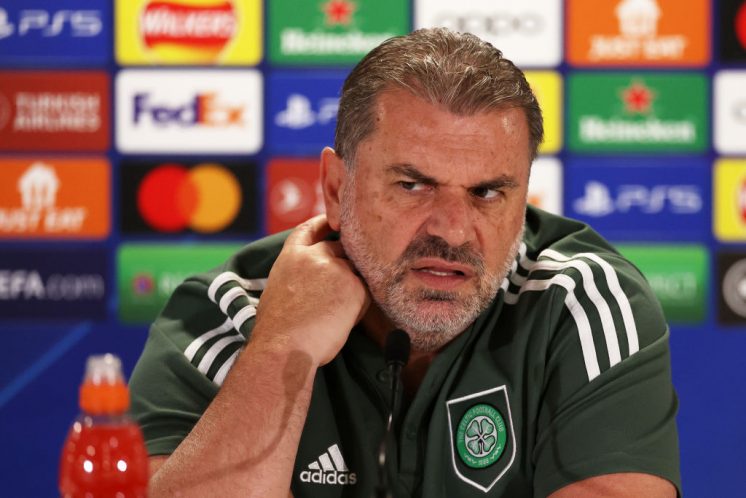 Stupid and ridiculous?
Yes, because the Scottish refereeing system is exactly that.
Hugh Keevins suspects that all along VAR is in the wrong country.
Typical Keevins.
Rather than suggesting a solution, lets just look like complete twats, back track and stop using VAR.
Just because we're too inept to handle it.
Keevins finishes his inane, vacuous article with this:
Players in England's top flight have now been instructed to tone down their celebrations when a goal is scored because their concentration levels could be affected in the event of the goal subsequently being ruled out.

Good luck with that at Celtic Park on April 8. The best of luck with everything that day because public confidence in match officials and the VAR operatives is at an all-time low. We knew they'd muck it up and they have done, as you might say.
I'd like to invite Hugh to tell us when, considering Celtic is the best supported club in the country, public confidence in match officials was at an all time high?
Of course we knew they'd muck it up, they're human, they just make honest mistakes a hell of a lot more than any other referees in the world.
Which ironically, seems to always favour one team.
Let's also not forget match officials and VARs are one and the same.
Scottish referees.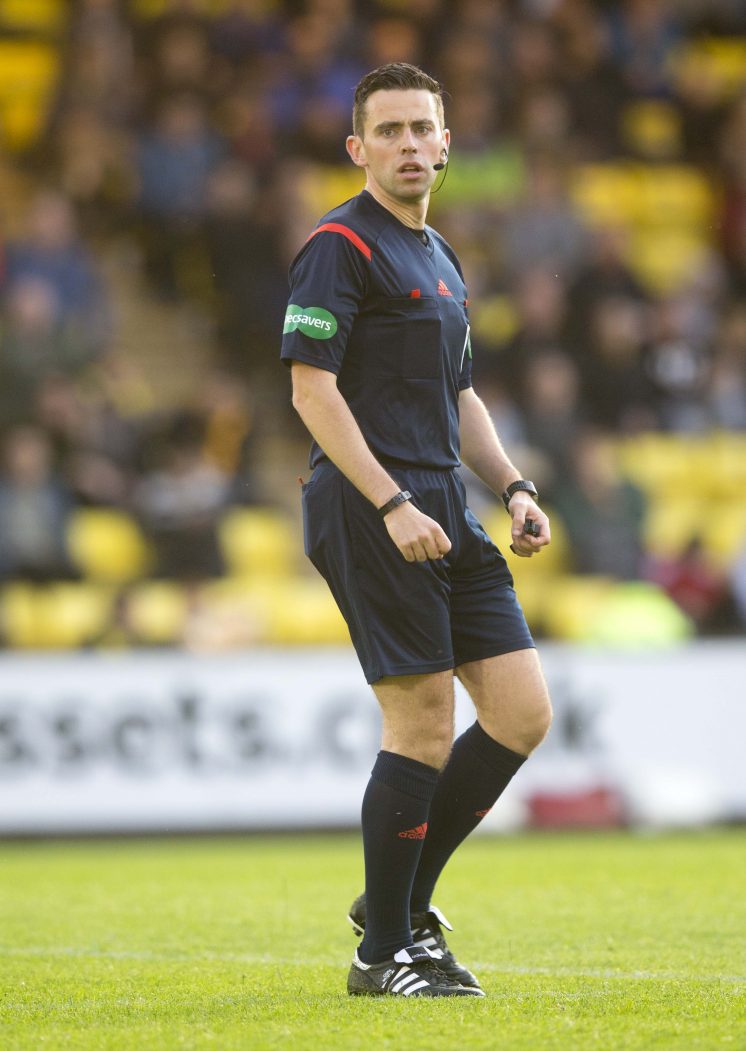 Amateur.
Non-professional.
Supporters of one team in particular.
No forces at work here.
Just corrupt individuals allowed to referee our game in a corrupt manner.
Even a blind man can see that and that's saying something.
But Hugh Keevins can't.
And the Earth is flat.
Yeah right.
---
---