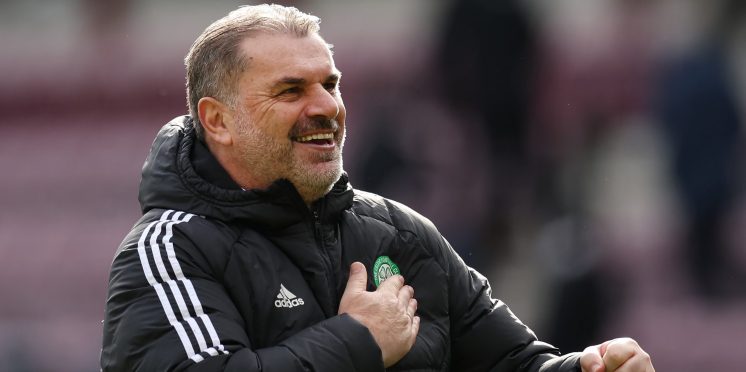 Ange Postecoglu's love of Celtic was there for all to see on Sunday. Its only going to get stronger
At the end of Sunday's Scottish Cup semi-final, I watched as Ange Postecoglu walked around the Celtic end and soaked up the adulation of the Celtic fans.
Something struck me about it all.
Watching the unadulterated joy on his face actually made me emotional.
In a good way, of course.
I felt the warm glow of happiness running through my veins, but above all else, I felt ecstatically happy for Ange Postecoglu.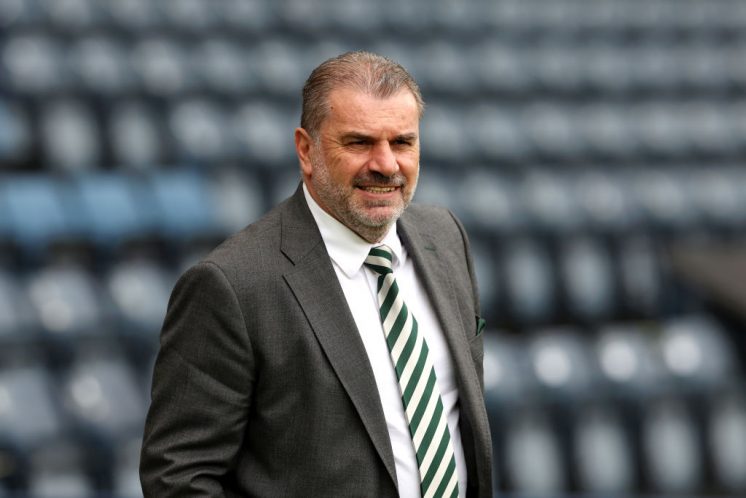 I have supported Celtic for almost 40 years now, and I've been through many highs and many lows throughout those years.
I often tell my wife that Celtic was my first love, and when she sometimes moans about me going to games, I remind her of that.
I tell her Celtic was there in my life, long before she was.
To be fair to her, she accepts it, sometimes begrudgingly, but she accepts it nonetheless.
At times she doesn't understand it.
We were only going out two years, when she saw me reduced to floods of tears after Celtic lost the Uefa Cup final to Porto.
She still can't understand that to this day, to her, it was only a game.
To truly understand it, you have to get it, live it, breathe it, for as long as I have.
My 11 year old daughter gets it.
She has been coming to games at my CSC since she was 7 and she loves the atmosphere.
At the game on Sunday, she had to stand on a seat to see the game because she's so small.
At the end, when the final whistle blew and she watched Ange with the fans, as I did, she leaned down and whispered into my ear.
She just said, "I love Celtic, Dad, I really love Celtic."
That meant the world to me.
She gets it, and she will get it for the rest of her life.
God help the man she marries, because she's a hard nut and he'll be made to get it too!
Whether he's a Celtic supporter or not!
I watched her last week at 11 years of age playing in an under 14's football match.
Two defenders twice her size wrestled her to the ground and she insisted on taking the free kick.
This was her second match with the team.
It was the final minute of the game, she took the free kick and scored a goal from it.
She was so stunned she'd scored from it, she didn't know how to react.
So she just shrugged her shoulders and walked back into position.
The final whistle blew and she came over to me in the stand, I was so proud and she said to me with a big cheesy grin, "I thought it was going over Dad, I couldn't believe it when it went in!"
I lifted her over the fence and hugged her.
Moments like that are special, and for me to be able to share that and my love of Celtic with her and for her to reciprocate it, well, sometimes life doesn't get much better than that.
As we both stood in that moment on Sunday and watched Ange soaking up the atmosphere and adoration of the fans at Hampden, I thought to myself, "Ange must really feel that life doesn't get much better than that."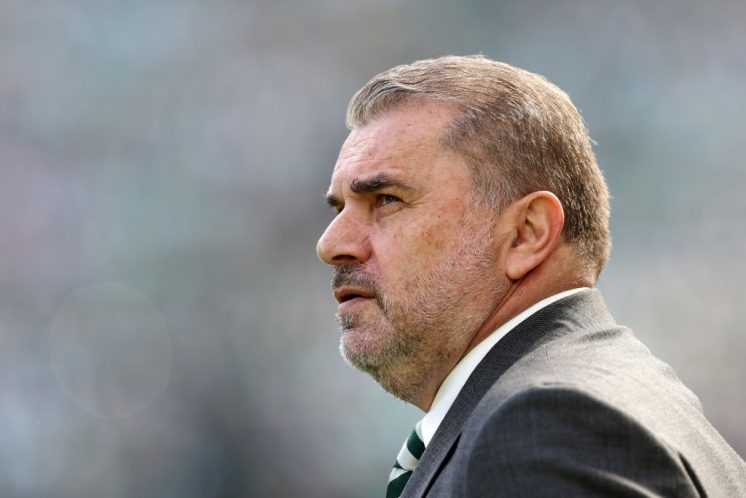 I could see the happiness, the joy and the love on his face.
He could feel it pouring from the stands.
No amount of money can buy that.
And believe me, that's not lost on Ange Postecoglu.
He is home.
He has found the club where he knows he belongs.
This isn't about growing his reputation and moving onto bigger things.
Celtic is not going to be a stepping stone for Ange Postecoglu.
I'll put it this way, do you think Ange has never seen the footage of the night we beat Barcelona in 2012?
Do you think he doesn't look at that and dream of taking a huge European scalp?
When he is loved and adored as he is now, can you imagine on a European night where we beat a Barcelona or a Bayern Munich or a Liverpool, how much it will mean to him afterwards?
When he walks to the fans and just soaks it all up.
Because believe me, this is coming, I firmly believe it.
Ange is going to do special things with Celtic in Europe.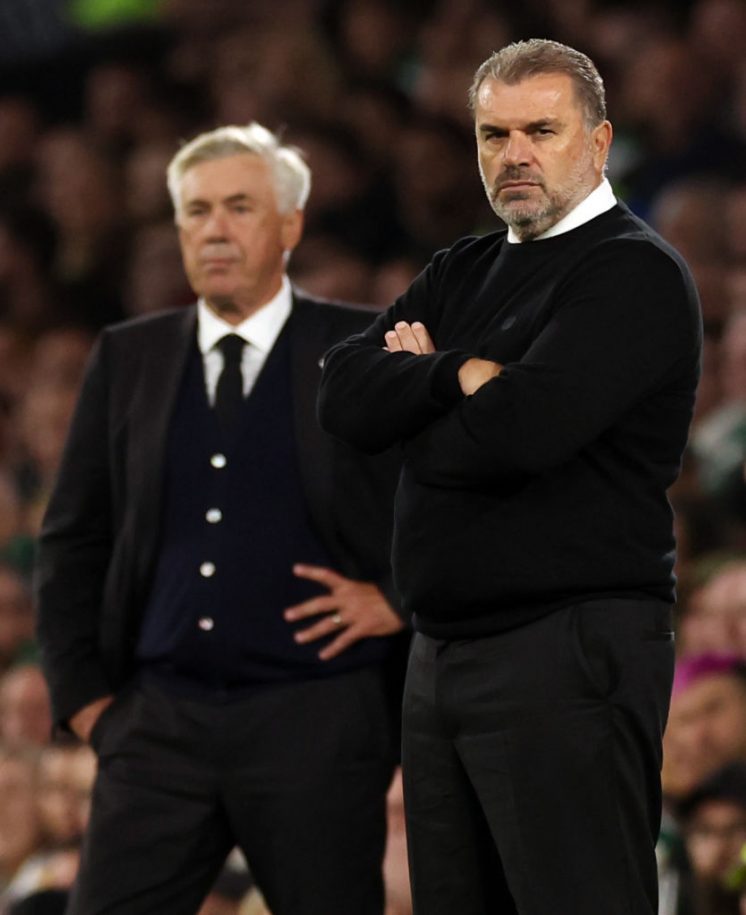 When he says he is building something at Celtic, this is what he's building towards.
But not only is he building that, he is building a relationship with the Celtic support that is real.
He is not an ego-maniac and a charlatan like Brendan Rodgers, who feigned his love for the club and thought he pulled the wool over our eyes for three and a half years.
Rodgers didn't fool me and many others did not fall for his fake overtures for Celtic.
Rodgers only thinks of number one, he only ever thought of number one.
Ange Postecoglu is the polar opposite, while he may not say vocally that he loves Celtic, his body language speaks a thousand words.
As did Brendan Rodgers', that's why those of us of a certain vintage knew he was full of shit.
I've said it before and I'll say it again, Ange Postecoglu is the new Jock Stein.
Well, maybe it isn't fair to compare him to Jock Stein, as Jock achieved legendary status, but as humans, they are very similar in character.
Jock loved Celtic and he epitomised everything that was decent about the club.
I know Ange Postecoglu loves Celtic.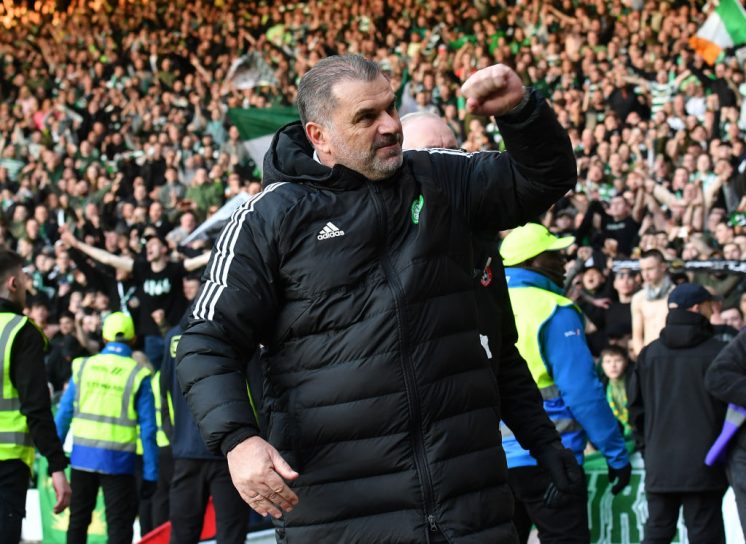 Think of it this way, imagine holding 25,000 people in the palm of your hand, knowing that each and every one of them adores and respects you for the joy you've given them.
When you're in that position, you've reached the pinnacle, it doesn't get much better than that.
Ange knows this, that's why he wants us as a club, to get better and better.
Because he wants to repay us all for making Celtic his home.
A place where he feels totally welcome and part of a huge family.
I'm just grateful that I'm experiencing it with my daughter.
This is only going to get better and better.
---
---