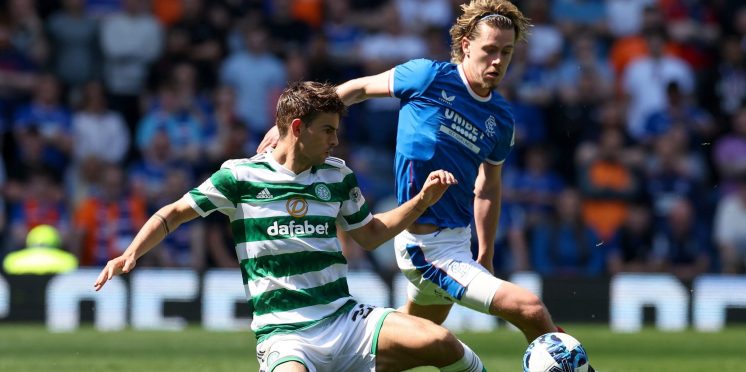 As the media wets itself over yesterday's win for the Ibrox side, Beale has only proved he can win when it counts for nothing
There is not one Celtic fan out there this morning who is happy with yesterday's result, myself included.
Celtic's performance left an awful lot to be desired.
I must admit, the minute I saw the team selection, I had immediate doubts.
I felt Ange was taking a gamble.
Ultimately, it didn't pay off and some of our fringe players showed they did not have the desire or the fight to take the game to the Ibrox side.
If there's one person out there who is smarting from that result and the manner in which it happened, it's Ange Postecoglu.
Because that was no reflection of an Ange Postecoglu side.
Every player who took part in that game, will be acutely aware this morning that a performance like that is unacceptable.
Ange will have let them know this in no uncertain terms.
He will expect a reaction next weekend against St. Mirren, and I believe he'll get one.
With all of that said, let's actually put what happened yesterday into perspective.
We have lost two games all season.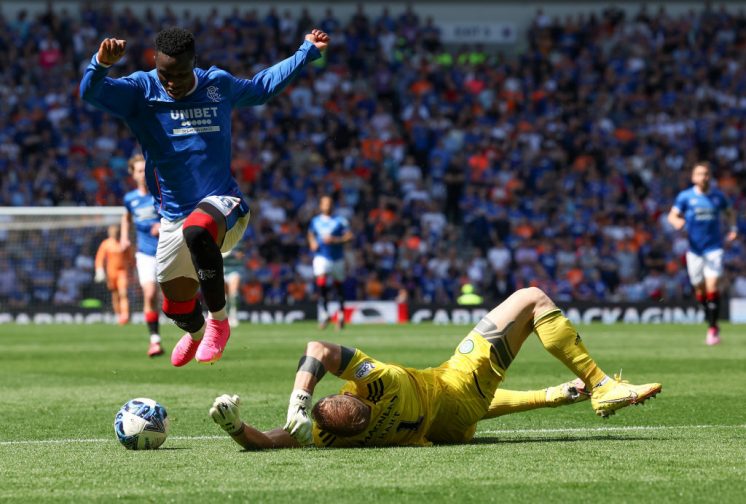 Since the arrival of Ange Postecoglu, and up to this point, we have developed an expectation that we must win every game we compete in.
While that ambition is to be expected being Celtic, sometimes it is just not realistic or possible.
I say sometimes, because it has only happened twice this season.
The common denominator on both occasions?
Cameron Carter-Vickers.
Ange Postecoglu's teams run like a well oiled machine when all the parts are in place.
Yesterday, many of the main parts were missing from the start, but none more so than CCV.
I'll put it this way, Yuki Kobayashi was pretty much at fault for the Ibrox side's first two goals, he is CCV's replacement at the moment.
Do you think this would have happened had CCV been on the pitch?
I think you know the answer.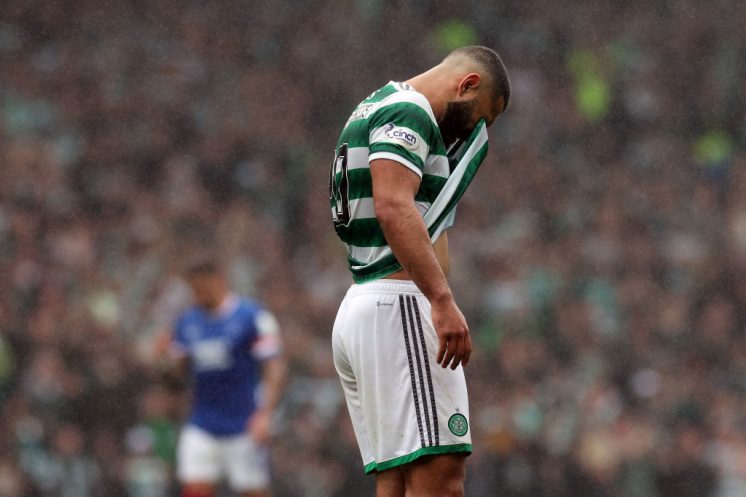 Not only would it not have happened, CCV would have galvanised the defence and he would have thrived on an occasion like yesterday.
Are we overly reliant on CCV?
Well, isn't every team who has stand out performers?
That's the reason they are always first picks.
What yesterday brought into sharp focus, is just how important he is to the team.
We missed him and at times, in his absence, our defence was all at sea.
We also missed Alistair Johnston, who is another player who thrives on these occasions.
So does Greg Taylor.
I think we can safely say that had those three players been available yesterday, the result would have been much, much different.
But they weren't, so instead we're licking our wounds after a 3-0 loss.
Do I blame Yuki Kobayashi?
No, I don't, because he has not had enough game time to prove how good he really is, and yesterday was a bridge too far.
He'll learn harsh lessons from that game, and it will build his character.
He now knows what to expect if he is chosen to play in one of these games again next season.
As for the third goal?
The less said about it the better, all it served to do was round off an utterly shit day at the office.
Ange Postecoglu will make sure it is a rare shit day at the office though, of that you can be certain.
This morning, the media is salivating and drooling over the Ibrox side's performance.
The Ibrox side are back and Beale as proven he will be able to challenge us next season.
Kenny Miller is raving about Todd Cantwell, Graeme Young felt it necessary to get the "World Media's" reaction to the "spanking" the Ibrox side gave us.
Keevins reckons our strength in depth has been called into doubt.
I can't wait for Keith Jackson's release of all his derby demons in tomorrow morning's article.
In reality, all Beale has proven is that his side can beat Celtic when it counts for nothing.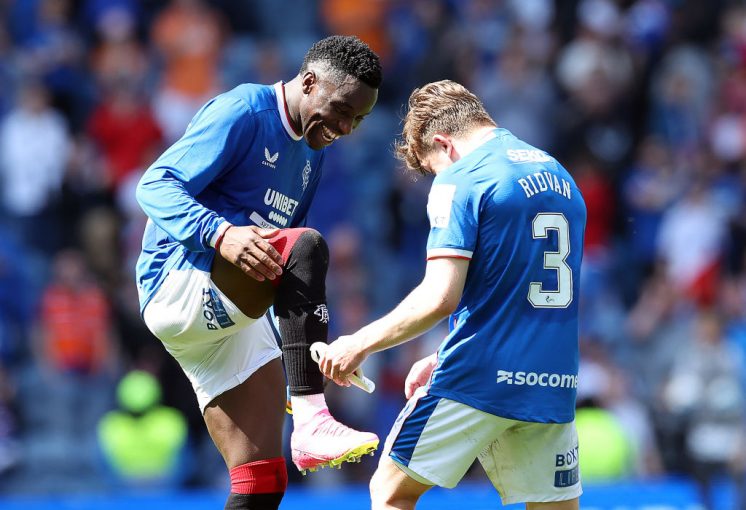 That they can turn the style on when there's nothing at stake.
That they can take advantage of a significantly weakened Celtic side, because that's what we were.
He has won nothing other than 3 meaningless points.
I suppose you could say he has won the "depriving Celtic of a new points record trophy".
Todd Cantwell was strutting and preening around the place yesterday, like he was the cock of the walk.
Its interesting that he was incapable of doing that when it actually counted.
And therein lies the truth of the matter, Celtic have shown they can stand up and be counted when it matters.
Hence the reason we are League and League Cup Champions, and in line for a treble.
The Ibrox side are in line for nothing.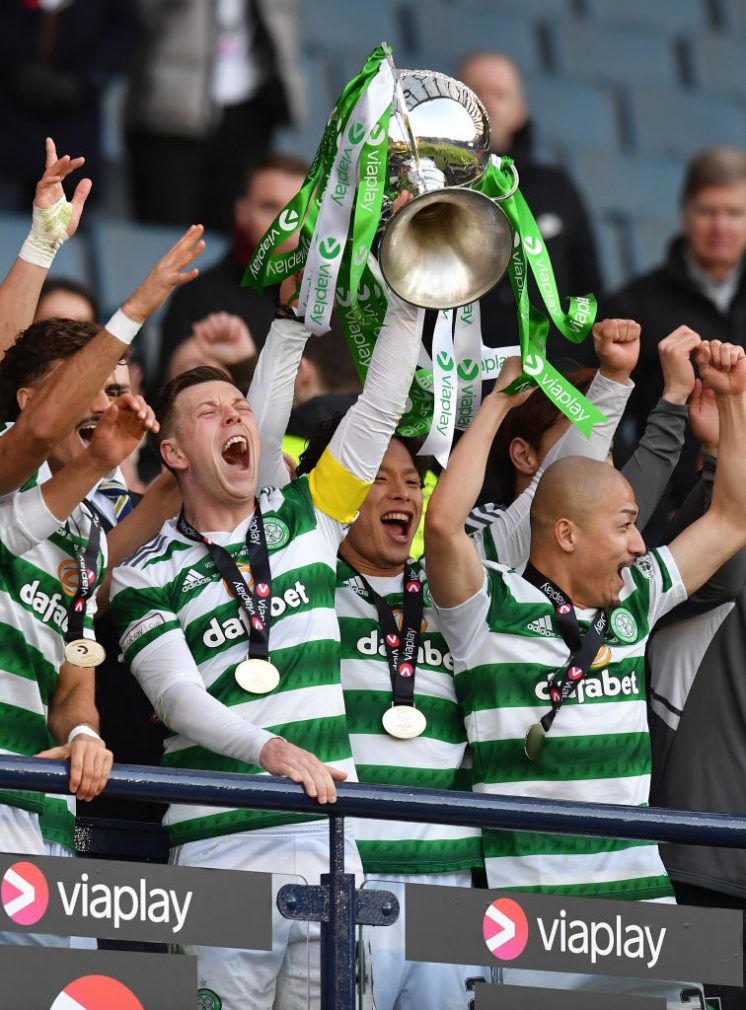 So, as Eilish Barbour said, they might think they have the bragging rights at Ibrox for the summer, when in reality, all they have is an empty trophy cabinet gathering dust.
When we walk out onto the Hampden turf on the day of the Scottish Cup final, yesterday will be consigned to the "meaningless" history books.
Because that's exactly what it is, meaningless.
It will be the furthest thing from the Celtic player's minds.
Wrapping up a real world record treble is all they'll be thinking about.
To put yesterday's result into it's final perspective, I'll refer you to a Facebook post from Irish comedian, Sir Stevo Timothy.
I genuinely think he could not have put it any more succinctly than he did:
Enjoy your Sunday and don't let yesterday bother you too much.
I know I'm not.
---
---