Cantwell is labelled "Todd the Prod" after his goal against Celtic. Yet another English player is dragged into the sectarian cesspit
As long as I've been a Celtic supporter, I've never seen Celtic players nicknamed in relation to Catholicism.
Celtic is a club open to all.
We have always been a club open to all.
While yes, we may have a predominantly Catholic support, whether our players are Catholic, Protestant, Muslim, Jewish, Atheist, Hindu or even Scientologists is irrelevant to us.
I suppose you could say the most recent player to have had a religious connotation was Artur Boruc, the "Holy Goalie".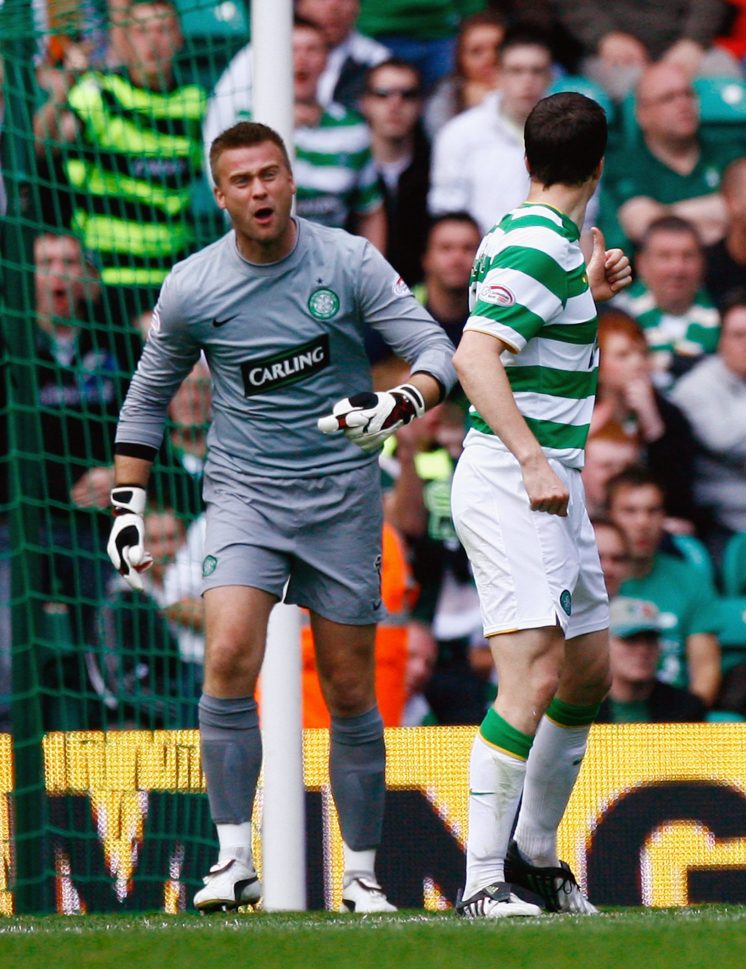 He was so nicknamed because he had the audacity to commit the crime of blessing himself in front of the Ibrox fans back in 2006.
Artur Boruc was a Catholic. He blessed himself at games.
But when he did that in front of Ibrox fans it was no longer framed as an expression of faith, it was framed as an act of provocation.
Why? Because of the Ibrox side's anti-Catholic history.
A Polish Catholic was given a legal caution for a breach of the peace, as an alternative to prosecution in 21st century Scotland, simply because he blessed himself.
It made Scotland the laughing stock of the footballing world and the wider world when it happened.
Its why nothing to this day has changed, and its why Todd Cantwell is either too naïve or too stupid to see the sectarian cesspit he's getting dragged into at Ibrox.
I'm pretty sure he finds his new nickname "Todd the Prod" amusing and he thrives on it.
I'm sure he loves the fact he's the new Ibrox poster boy.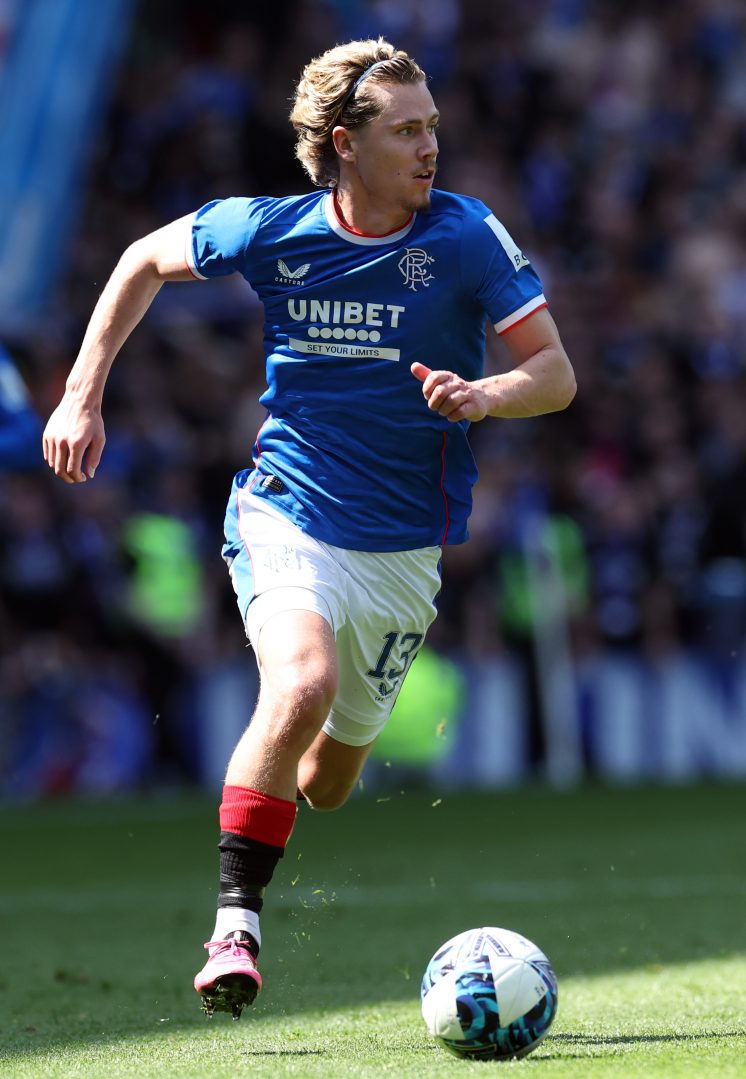 The sectarian sewer songbook was in full flow once again on Saturday.
Cantwell probably thrived on it, oblivious to what it actually meant.
It was actually so bad, that it was called out on Follow Follow by some of the more sentient in their fanbase.
You can read all about it in the excellent blog written yesterday over on Don't let it be forgot.
In this morning's Sun, there is an article describing how Cantwell's brother, Jordan Cantwell, posted a tweet calling his brother "Todd the Prod".
He states he did so because he apparently thought it was short for "Todd the Prodigy".
He subsequently had to delete the tweet when he realised what it actually meant.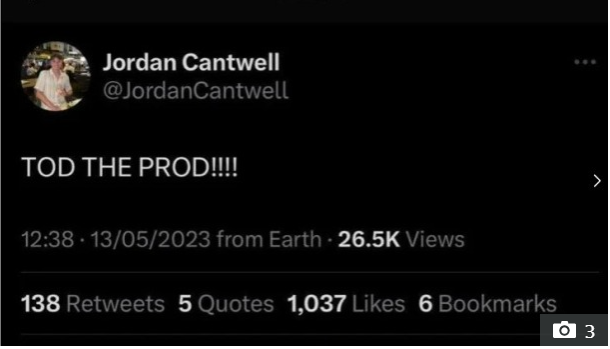 Which begs the question, is Cantwell so naïve that he also thinks the Ibrox fans are calling him a prodigy?
Now, this wouldn't shock me, as we all know how this guy loves bigging himself up.
Needless to say, the Ibrox fans didn't give him that nickname with the idea of him being a prodigy in mind.
Who knows? Maybe the more senior Ibrox players have already educated him on what it means.
Cantwell is already becoming a pantomime villain for Celtic fans because of his recent antics, especially the water incident in the Cup semi-final.
Whether the new Ibrox poster boy gets dragged further into the Sectarian cesspit remains to be seen.
But it just goes to show how easily it happens, especially with English players who come north of the border.
Over the years, some of them have just been too thick to realise what they're getting dragged into.
Graham Roberts is a prime example of someone who hadn't a clue of what he was getting involved in when he conducted the Ibrox fans in a stirring rendition of the billy boys in October 1987.
Paul Gascoigne with his flute playing impersonations, was another one. His intellect was ripe for the picking when it came to sowing the seeds of sectarianism.
To him, it was all jolly japes simply because he was too thick to care, or understand what effect his actions had on anyone.
Terry Butcher got dragged into it too.
Butcher admits he got sucked into the culture and came to regret it in later years.
He spoke about how his wife told him to take a step back and look at himself.
The England Captain admitted he wasn't a religious man, but that he just became immersed in the culture.
He didn't like who he became, but it took a lot of self reflection for him to realise it.
Cantwell doesn't strike me as the kind of person who cares about what it takes to be idolised.
He looks like someone who needs constant validation.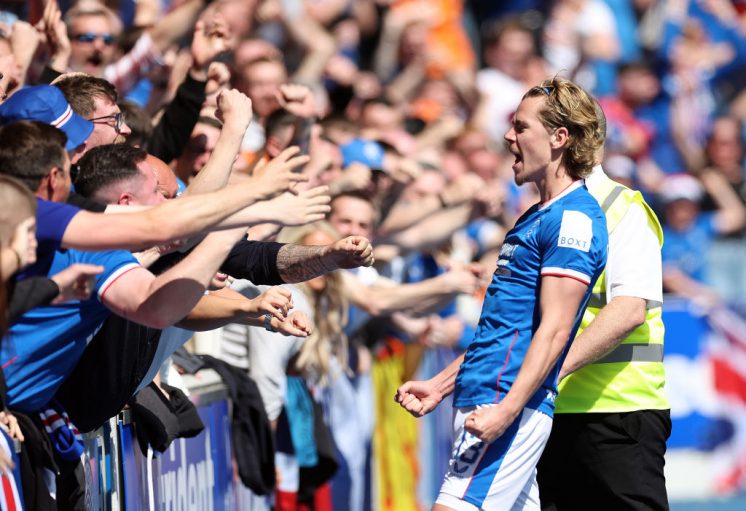 That's clearly evident in his addiction to social media.
He will take pride in being called "Todd the Prod".
He'll be in far too deep before he realises it.
Before long he'll be up to his knees in the sewage of the sectarian cesspit.
All because he wants to be adored.
---
---