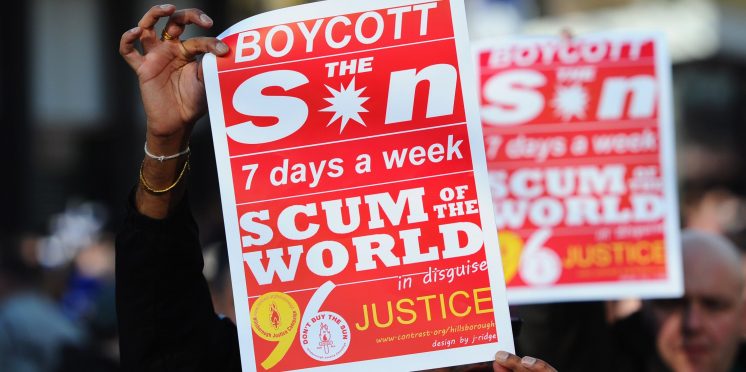 Gutter rag the Sun tries pitifully to make Celtic fans' celebrations look like George's square carnage from 2 years ago
You've got to hand it to the Sun, they try so very hard to smear Celtic fans and their desperation to make them look like the Ibrox side is pathetic.
You actually have to read their article today to believe it.
Tens of thousands of Celtic supporters took to the streets of Glasgow last night to celebrate the club's title win.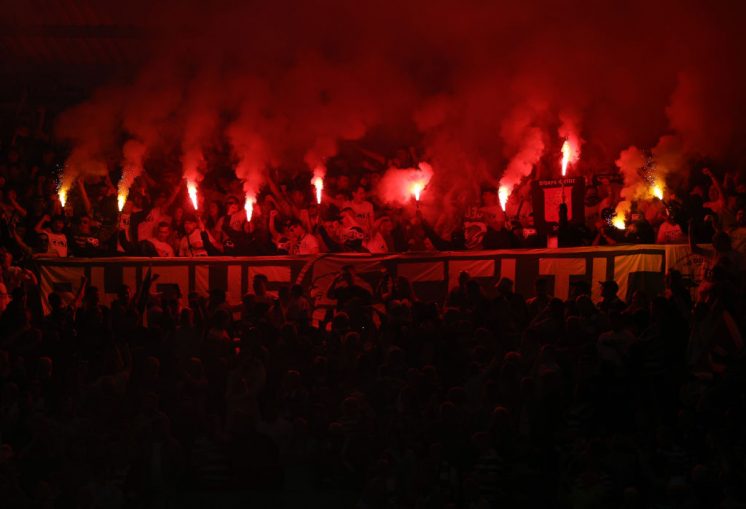 The percentage of people who were arrested, which is inevitable when thousands of people take to the streets like this, was no more than would be arrested in Glasgow on any given Saturday night.
Yet the Sun feels that this is headline making stuff.
The article starts off with this beauty:
COPS have blasted Celtic supporters over shameful title-party disorder that saw three people seriously assaulted and ten arrested.

Thousands of Hoops fans invaded Glasgow city centre yesterday after their heroes lifted the Premiership trophy.
The City of Glasgow must be reeling after being "invaded" by it's own residents.
Absolutely shocking stuff altogether.
But this is where it gets really fascinating, 3 people were seriously injured and 10 were arrested.
Don't get me wrong, I would never want to see anybody getting injured while celebrating an occasion like yesterday.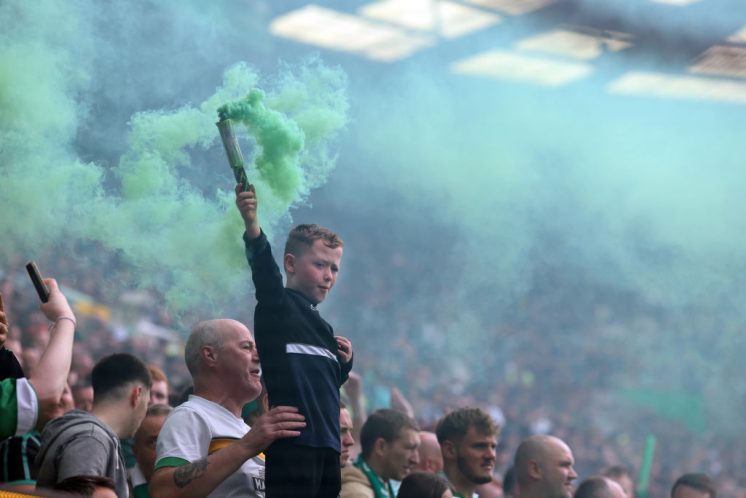 But unfortunately, the law of averages dictates that when thousands of humans congregate in one area, a miniscule few are probably going to behave anti-socially.
It happens everywhere, in every city in Europe, every Saturday night.
And ten arrests?
Out of tens of thousands?
Well that's what I'd term as miniscule as well.
Because you couldn't even call it a minority, it's that small.
A further 18 sustained minor injuries due to intoxication.
Out of tens of thousands.
These numbers don't even merit significance.
I would be interested to know, on any given Saturday night in Glasgow, how many people are arrested for being drunk and disorderly?
I used to be a doorman in my local town, which has a population of about 28,000, I generally saw at least ten people arrested every night for fighting outside takeaways at the end of the night.
It was par for the course.
It didn't make the headlines in the newspapers.
No police Superintendents were asked for comment on what happened on those nights.
The only reason it made headlines today was because it was Celtic fans who were arrested.
When the Ibrox fans broke every law known to man in the middle of the Covid-19 pandemic to invade George's square in March 2021, only 28 people were arrested, when every single one of thousands was breaking the law.
Celtic fans didn't "invade" Glasgow yesterday, they took to the streets to celebrate our title win.
They broke no laws by doing so.
In May 2021, a further 20 Ibrox fans were arrested for once again breaking the law, and flouting Covid-19 regulations.
Then First minister Nicola Sturgeon had this to say about their behaviour:
First minister Nicola Sturgeon said she was "utterly disgusted by the Rangers fans who rampaged through the city", condemning the "violence, vandalism and vile anti-Catholic prejudice on display"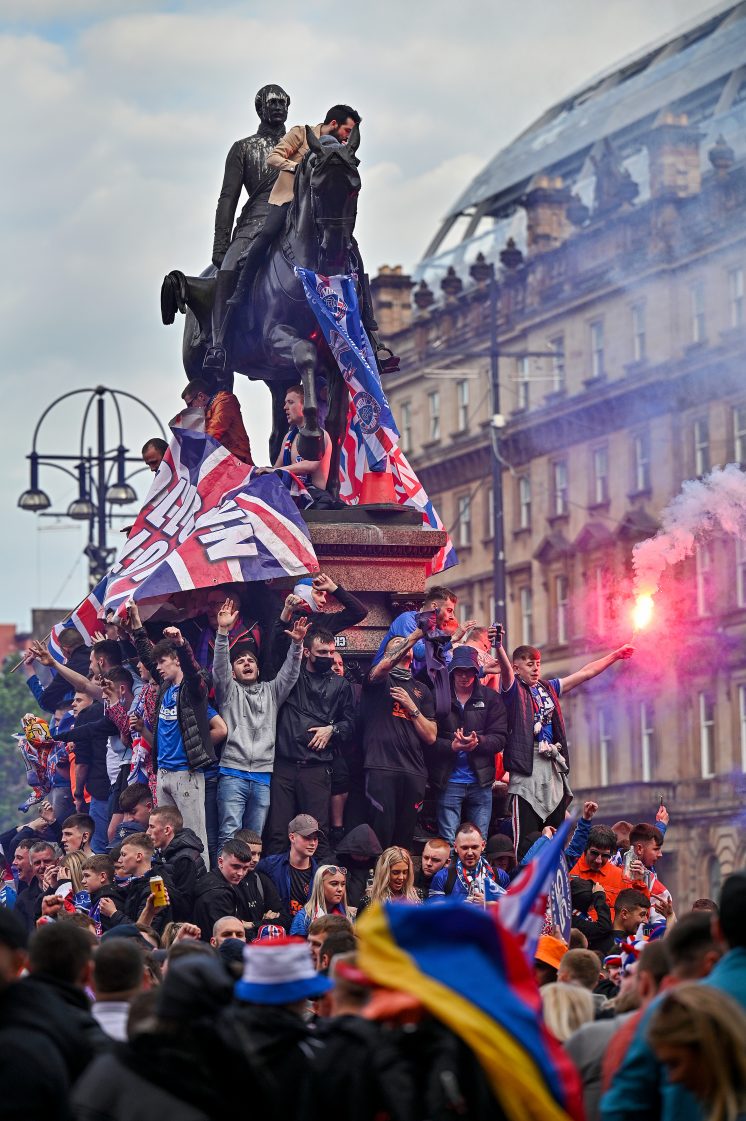 I'm not reading anything today about Celtic fans rampaging and showing anti-protestant prejudice to anyone.
In reality, all that happened last night was nothing more than what happens in Glasgow City centre on any given Saturday night.
The Sun were desperate to smear Celtic fans and to try and compare last night's behaviour to that of Ibrox fans 2 years ago.
It won't wash.
There is no comparison and every right minded person knows this.
It's just another pathetic attempt by that gutter rag to bad mouth our fans.
Which has failed miserably.
As it always will.
We will never be like Ibrox fans.
It's just not in our DNA.
Because we aren't the peepul.
---
---