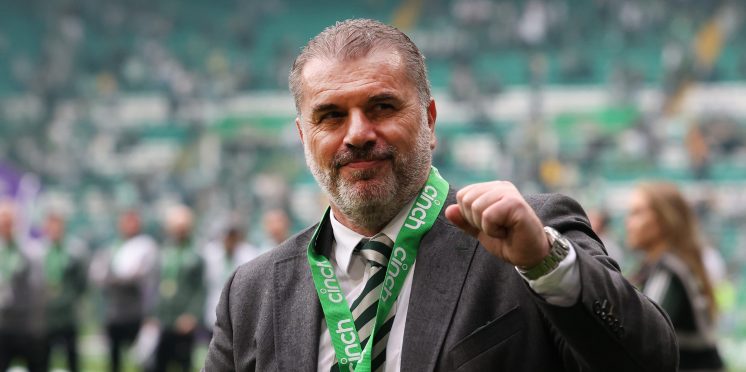 There's a reason the likes of Dermot Desmond and Frank Trimboli have been seen around Celtic Park, and it isn't because Ange is going to Spurs
Perception is a strange thing.
Many people will use certain circumstances to perceive something totally different to what's actually going on.
For example, Keith Jackson believes Frank Trimboli was seen at Celtic Park on Saturday because he may be involved in negotiating a move for Ange Postecoglou to Spurs.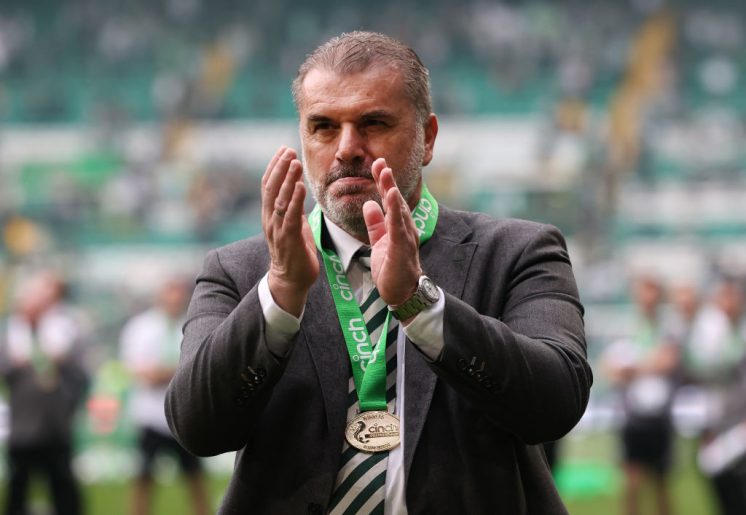 Well, that's the seed he's trying to plant in your mind anyway.
The perception he's trying to make you have.
I have a totally different perception.
The first thing to point out here, is that nobody knows what's going on behind the scenes when it comes to Ange Postecoglou's future.
That's not to say anybody with a brain can't take a stab at working it out.
Keith Jackson took his stab at it yesterday.
His stab was geared totally towards his readership.
We all know who that readership is.
So, his perception of events at Celtic Park over the last couple of weeks will be skewed in favour of his readership and the team he himself loves.
Being a Celtic blogger, my perception of these events is totally different.
Which I'll explain over the course of this article.
For me, Spurs interest in Ange is a positive thing.
Because it will create several positive scenarios for the club as a whole.
Firstly, Dermot Desmond did not become a billionaire by chance.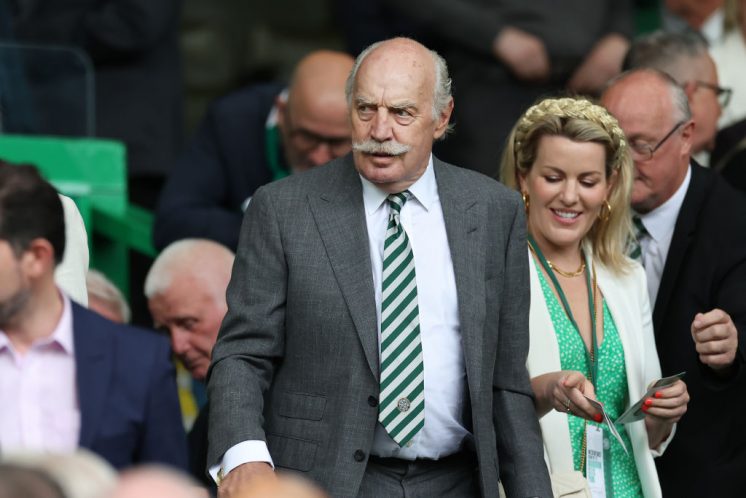 He is a smart business man and he recognises an extremely valuable asset when he sees one.
Ange Postecoglou is an extremely valuable asset to both Dermot Desmond and Celtic.
To let him walk out the door without tying him down on a long term deal would be grossly negligent of our board.
Desmond was most likely at Celtic recently to start negotiations on this front.
Now that Spurs are showing interest in Ange, the stakes have just risen dramatically in these negotiations.
But they have risen in favour of Celtic.
By that, I mean in favour of the team and the playing squad.
Because when Ange sits down at the negotiating table, mostly likely with Frank Trimboli at his side, he can lay out his vision for Celtic and what he expects to happen to fulfil his vision for the team.
His negotiating power has just increased exponentially as a result of him becoming the bookies favourite for the Spurs job.
There is a distinct chance an agreement was put in place when Ange and Dermot Desmond spoke recently, with a view to it being finalised after the treble was delivered.
However, this was before the Spurs job came into the equation.
That development definitely alters the landscape in Ange's favour.
Ange spoke briefly of his vision for the future on Saturday when he was speaking to Sky Sports.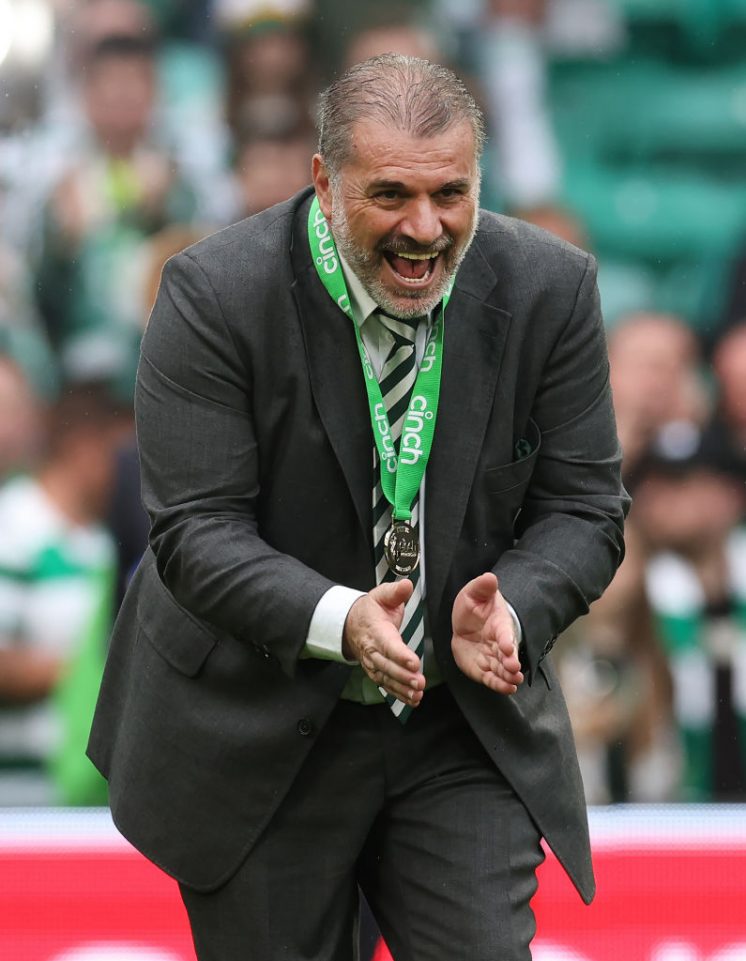 He stated that there was much more to come from the team.
Do I think his head has been turned by the Spurs job?
I don't and there are plenty of reasons why I think he won't head for North London.
That's not to say he isn't flattered by the interest, why wouldn't he be?
Ange knows his stock is rising.
But he also knows it can rise much further with Celtic.
Celtic are in the Champions League next season, Tottenham Hotspur did not even qualify for Europe's third tier competition.
Why would he pass up the opportunity to partake in Europe's premier competition, in favour of taking on the current mess that is the Spurs job?
If he achieves special things with Celtic in Europe in the near future, then big clubs will start to sit up and take notice anyway.
Ange Postecoglou is a smart man, he knows this.
But right here, right now, he is in a very strong position when it comes to his future.
He will cement this with a win over Inverness Caledonian Thistle next Saturday at Hampden Park.
5 out of 6 trophies on offer will have been delivered in just two seasons, after inheriting a team that was in complete disarray in 2021.
After that, he will most likely sit down at the negotiating table once the treble has been delivered and finalise his future at Celtic with the board.
Whether this is a continuation of his one year rolling contract, which he seems quite happy with, or a long term deal, remains to be seen.
But as I've stated before, there could already be a deal in place in light of Desmond's visit, and the club are holding off on an announcement until the Cup final is over.
This could also be the reason why Ange will not discuss the subject beyond that point.
We might just be getting the announcement in the Hampden showers that we really want!
Although I get the feeling Ange is far too professional for that kind of thing.
I believe it will be done in a structured way.
As I alluded to earlier, the Tottenham interest is a positive thing for Celtic.
If Ange is to stay at Celtic Park, he'll want certain guarantees to be given when it comes to strengthening his squad for Europe.
In other words, the board will need to match his ambition if they wish to keep him.
If they don't, it's already becoming evident that there will be plenty of clubs, soon enough, who will be willing to match that ambition.
Celtic messed up before at this point.
In 2018, when they didn't back Brendan Rodgers in the transfer market and sold our top asset just before the transfer window closed.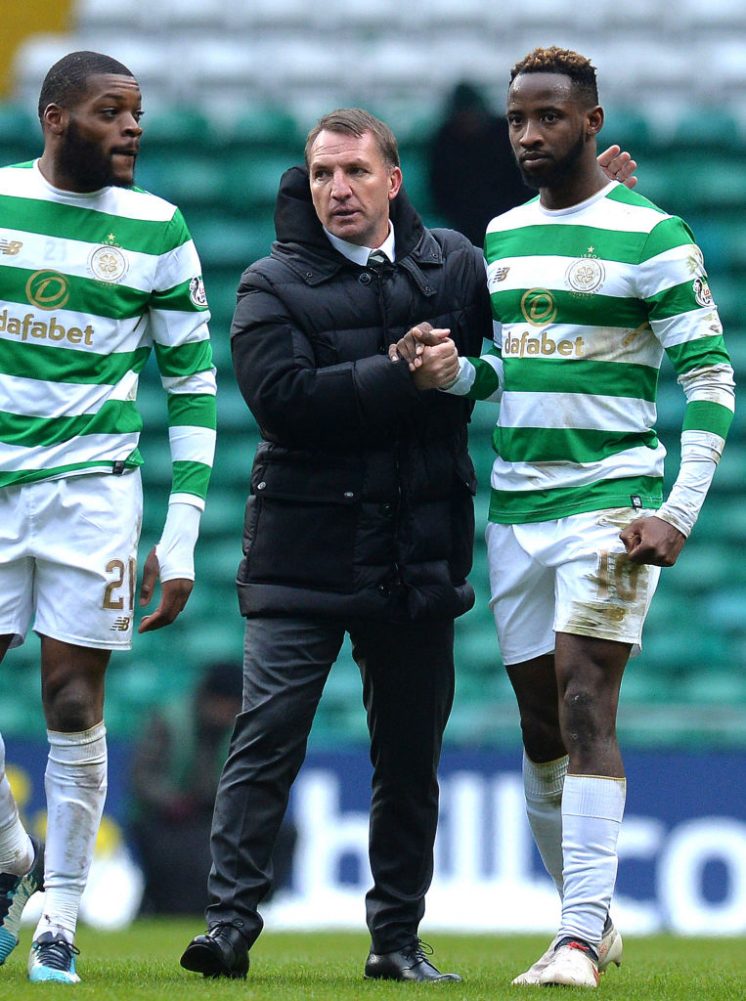 We missed out on the Champions League as a result of that.
This kind of lack of ambition will not be accepted by someone like Ange Postecoglou.
The big difference here is that Brendan Rodgers did not have a top club sniffing around for his services like Ange does.
As soon as Rodgers did, he was gone.
Ange is holding all the Aces at the moment.
It's up to the board to give him what he wants.
I believe they will, and I believe we'll be safe in the knowledge that Ange has pledged his future to Celtic after the Cup final.
Once that's confirmed, what comes after that is uncharted territory.
Every time this century that we'd had the opportunity to take the step to the next level, we've frozen in the headlights.
Ange Postecoglou is the man who will change all of that.
When he delivers the treble, he will be up there with the greats.
What he does after that might just be beyond our wildest dreams.
He wants to do it.
The fans want him to do it.
The board must want him to do it too.
Then and only then, can we realise our true potential under this man.
Make it happen Celtic.
---
---