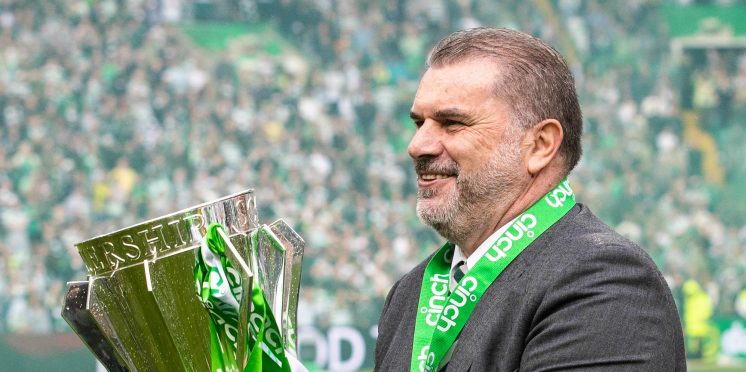 By next week, we'll know if Ange is the real deal or just the same as all the rest
Today is Cup final day and the speculation continues.
Everybody knows what's happening, yet nobody really knows.
The bookies have stopped taking bets on Ange becoming the next Spurs manager.
Spurs are like the woman who has been turned down by all her preferential choices and has turned to her booty call.
Ange has become the choice of desperation.
Spurs are desperate and if you can't see that, then you're blind.
They've been turned down by all of the managers they actually wanted, now they're trying to steal Ange Postecoglou from us.
Soon enough, we're going to find out whether or not Ange Postecoglou is a man of integrity or whether he's the same as everybody else who passes through the doors of Celtic Park and enhances their reputation by doing so.
Celtic is and always has been a stepping stone for players and managers of repute.
Ange gave us the impression he was different, that he had an acute understanding of Celtic due to his own background.
No doubt about it, he does, but he also has an acute understanding of his own ability.
Seemingly Tottenham Hotspur do too.
Or at least they're pretending they do.
Because you can't tell me that they've been following the Scottish Premiership closely for the last 2 years.
The same way you can't tell me Peter Lawwell and Dermot Desmond had been closely following the J-League for 3 years before they contacted Ange about the Celtic job.
Daniel Levy has looked at how Celtic effectively lucked into appointing Ange Postecoglou, and he now believes he can do the same.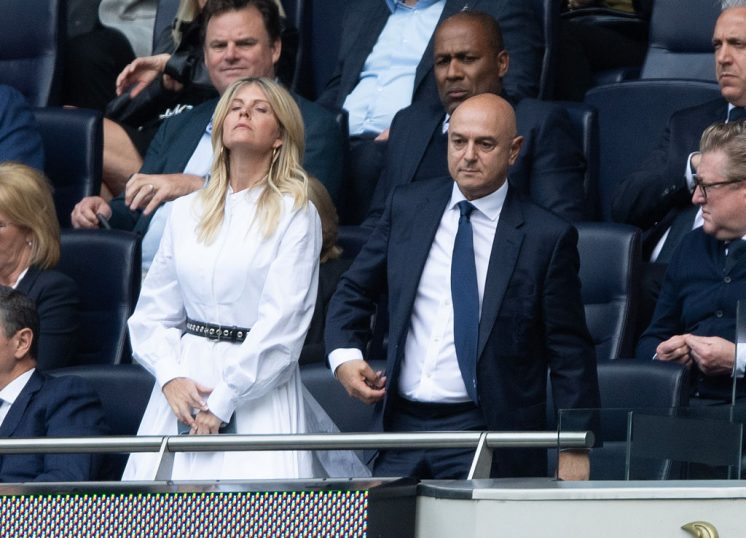 The bookies believe things are so far advanced now that they've installed David Moyes as the odds on favourite to replace Ange.
It's all happened at the speed of lightning.
If you were naïve enough, you'd believe it was a done deal.
Yet one person in all of this will not accede to all the the white noise surrounding him.
Ange Postecoglou.
He will not accede to Spurs, the bookies or the Scottish media.
This leaves us as Celtic fans with two options.
Either he is all in and he has no intention of leaving us.
Or he is filling us all full of crap.
Because if he has agreed to talk to Spurs, regardless of the upcoming final or not, then he should at least have the decency to admit it.
He should have the decency to say, yes, I am going to speak to Spurs, and yes, there's a possibility I could leave Celtic.
We would respect him a hell of a lot more as a person if he did that much.
What we will not respect is being filled full of badge kissing bullshit.
Ange is on the cusp of a treble and immortality.
He has the chance to be the man to deliver a world record achievement for the club.
With it, is the chance to become immortal at Celtic.
Or the man who delivered it, and then headed off to Spurs for a big pay day.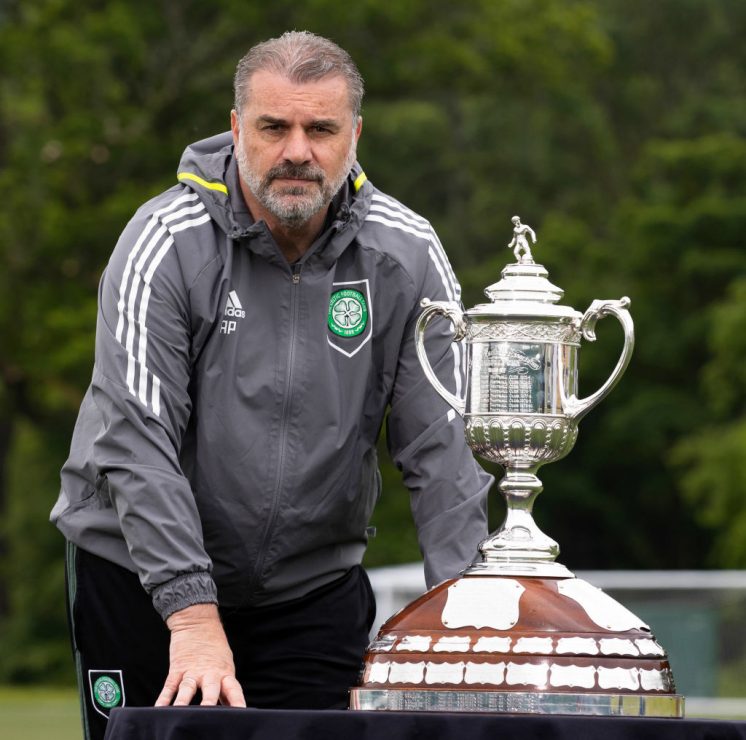 And just turned out to be the same as everybody else who builds their reputation at Celtic.
Look, I know Ange Postecoglou will eventually leave Celtic, it's inevitable.
But if he leaves after today's Cup final, you get the feeling he will be leaving without having achieved everything he could have.
He will have given that up to head to the EPL and take on a basket case club in Tottenham Hotspur.
A club that has a stupidly ruthless chairman, who is completely unwilling to give any manager breathing space to deliver success.
His current strategy has achieved absolutely nothing bar a Champions League final appearance.
He sacked the manager who achieved that not long after.
Ange will be going to a club that has managed to secure one trophy this century.
If he feels he can buck that trend, then more power to the man.
He has always believed in his own ability.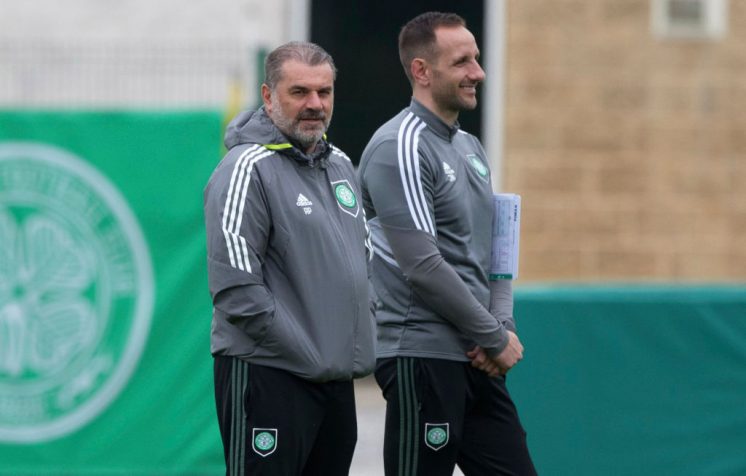 On Thursday, at the pre-match press conference, he was focussed on only one thing.
Today.
He would not speculate on the whole circus that is now surrounding the Spurs job.
That tells me one of two things.
He is confident that he will be the Celtic manager for next season, and what he's saying reflects that.
Or he is actually as ruthless as we thought, and he doesn't really care what affect it would have on the fanbase if he did move to Spurs once the Cup final is over.
He doesn't care that that special rapport, and that special relationship will end.
That legendary status doesn't matter to him.
It will be strange if he does leave after the final, and that he didn't take the opportunity to be upfront with the supporters before hand.
That just doesn't strike me as the Ange Postecoglou we've come to know and love.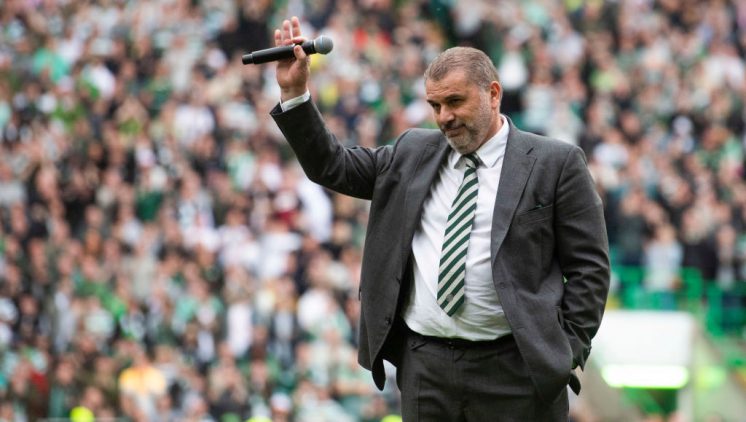 Either way, we'll know next week whether he's the real deal or just the same as all the rest.
For today, we'll bask in the glory of another treble if we can overcome Inverness Caledonian Thistle.
After that, what will be, will be.
Celtic will still be there if Ange Postecoglou leaves and Celtic will still be the biggest club in Scotland.
With the biggest budget and the biggest fanbase.
And the world record holders for trebles won by one football club.
Ange will have played his part in that.
Whatever happens, we will always be grateful to him for that much.
He might just surprise us all after today and make us eternally grateful to him.
Once the game is over today, his body language will speak volumes.
Either way, we'll know soon enough.
Enjoy the Cup final folks.
Regardless of everything else, we deserve today.
---
---