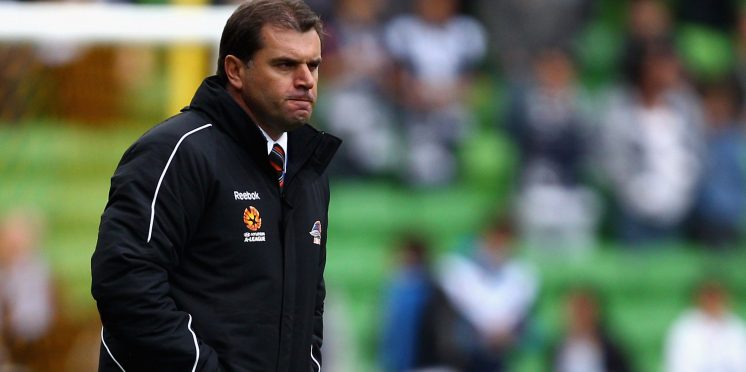 Not content with the fact Ange is leaving Celtic, the SMSM will now commence the players and staff to Spurs rumours
As Ange officially to Tottenham inevitably draws closer, the SMSM are wetting themselves at the prospect of a mass exodus of players and staff on top of it.
Bullshit stories of Kyogo Furuhashi have already emerged, with Tottenham supposedly readying a £30million bid.
Apparently they see him as a replacement for Harry Kane.
At this point in time, Ange Postecoglou isn't yet the Tottenham manager and he's already organising deals for players and staff to move with him?
The lengths the media in Scotland will go to to create a story knows no bounds.
Let me start by saying this.
I am genuinely taken aback at the way all of this has happened.
When Ange Postecoglou said we should never get attached to people at the club, it was clearly a metaphor for us not to get attached to him.
His behaviour over the last few days has been almost mercenary like.
He really had us believing he was genuinely bonded with the support, and that he was here for as long as the club wanted him.
In reality, he was here for as long as he wanted to be, no more, no less.
Let's be clear here, Ange Postecoglou is ruthless in his ambition.
This has become blatantly evident in the last few days.
Whatever way you want to cut this, he has used Celtic as a means to an end.
While I am eternally grateful for what he has delivered in his short time at the club, I cannot accept the way he has waxed lyrical about the club and its support.
He spoke about the support again on Saturday after the Cup final, but to me, right now, all of it is meaningless.
He had the chance to be a legend at Celtic.
While he will be remembered for delivering great success and a treble during his short time at the club, the way he has chosen to leave will not be forgotten so easily.
In a way, it is very similar to the way Brendan Rodgers departed, the only difference being the timing.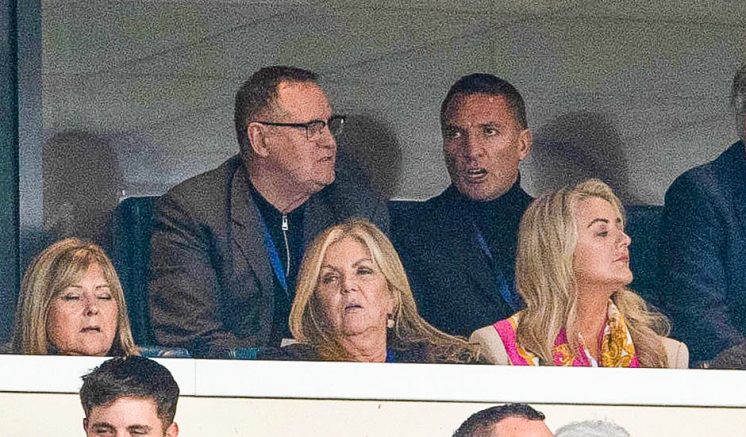 The minute an EPL club came calling, both managers were gone in the blink of an eye.
We saw how it ended up for Rodgers and now, ironically he has ended up as the bookies favourite to succeed Ange.
That's a story for another day, I'll have to write another article to discuss that particular scenario.
My personal belief is that Ange will regret his decision.
I think he has taken the jump too quickly and I don't think Daniel Levy will give him the time or the space to make his mark if things don't start coming together quickly.
However, I have a bigger concerns than that when it comes to our own club.
Despite the fact the media are talking about Ange wanting to take his full backroom team with him, along with Kyogo, it is inevitable he will look to try and bring some of his players to Tottenham.
And based on the behaviour we've seen thus far with regard to the Tottenham job, I have no doubt he will be ruthless in his pursuit of the players he wants.
Not only that, but he will have the financial clout to do this.
I expect him to target Kyogo, Jota and Carter-Vickers to begin with.
The lure of the EPL's hyper-inflated salaries and loyalty to Ange may prove too tempting.
In reality, we will never be able to match anything he will be capable of offering salary wise.
The ruthlessness he has shown in his pursuit of the Tottenham job will prove he has no scruples when it comes to this.
Reports today suggest that Frank Trimboli was working away in the background engineering this for months.
If there is one thing you can say for Brendan Rodgers, despite the fact he took his backroom team with him, he never really actively pursued any of our players after he moved.
We were bitter enough about the way he left the club, to pursue any of our players would have taken it to another level altogether.
It's clear to see Ange Postecoglou is not a sentimental man, we thought he was, but now we know he isn't.
That much is crystal clear now.
He will not think twice about actively pursuing our players.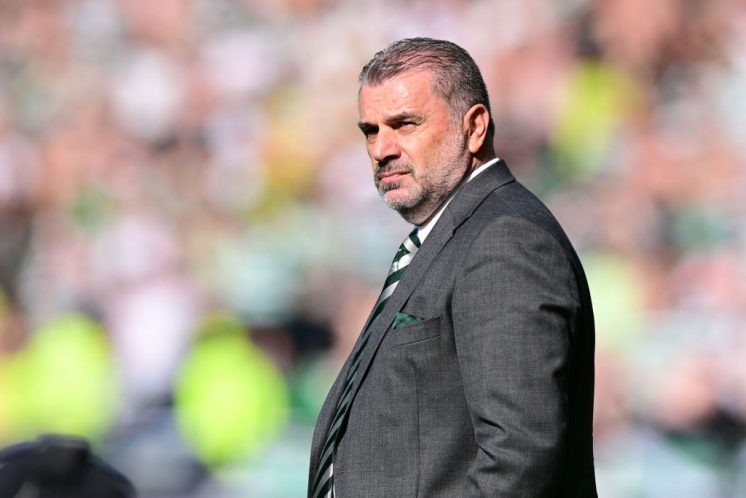 Ever rumour that arises from here on out will be seized upon by the SMSM.
They're at it already.
And these players are only human, the lure of the EPL will prove too much for them.
The club is probably still shell-shocked from the way all of this has come about, but they need to do their utmost to prevent this from happening.
A lot of people will say they wish Ange Postecoglou well, I myself will reserve judgement on that.
I think over the course of the summer we're going to get to see the real Ange Postecoglou.
Because up to this point, he really had us all fooled.
Now our eyes are wide open.
I'd like to say I hope he doesn't regret it.
But I'd be lying.
---
---