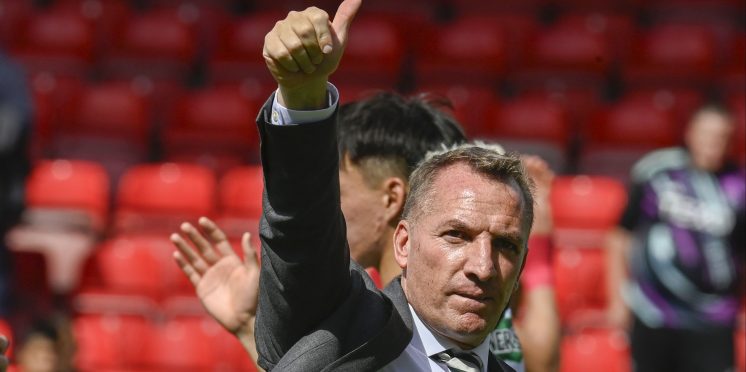 Keevins' obsession with the managers of Celtic and the Ibrox club dying as a result of losing a game is getting tiresome
In my parody article on this particular journalist during the week, several people commented that Keevins' is losing it and that he's delirious.
While that may have been harsh, I'm beginning to think there was an element of truth in it.
For the last few weeks, Keevins' articles seem to focus on the same thing, over and over again.
It's no different in this morning's article.
Keevins is fixated on both managers of the Glasgow clubs succumbing to some sort of grisly death as a result of losing or drawing a game, any game.
Last week, he talked about Rodgers or Beale being pulled apart limb from limb if they lost or drew a game.
This week, he's talking about suffocation and asphyxiation under the pressure of being a manager in Glasgow.
As with last week, when Keevins was obsessing over what might happen if Celtic lost their game to Aberdeen, this week he's obsessing over what might happen if we lose in the League Cup to Kilmarnock.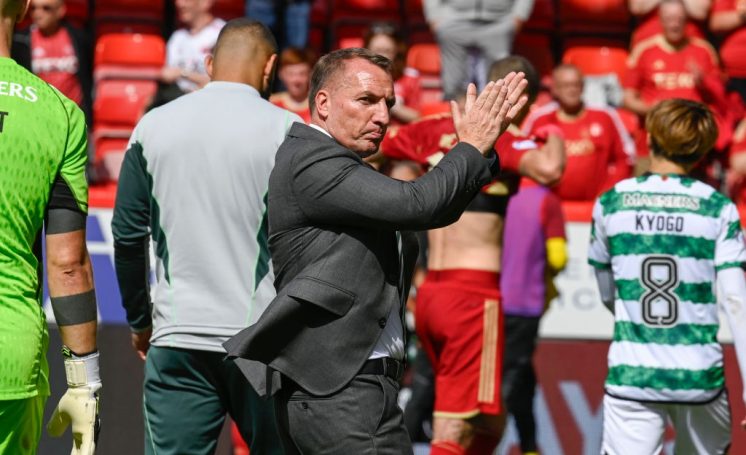 It seems like he's constantly hoping for us to lose so he can go to town on it in his next Sunday column.
He thrives off disaster and controversy, and he rarely has anything positive to say about the game he reports on.
In fact, he has no issue with insulting smaller clubs in the Scottish Premiership, as is evidenced in the below paragraph when discussing the Ibrox side's upcoming fixtures:
A midweek Champions League play-off against PSV Eindhoven at a sold-out and noisily-hyperactive Ibrox will be followed by a trip to Dingwall for a Saturday lunchtime kick-off against Ross County. You could fit all of Dingwall's population – 5491 people at the last count – into the Sandy Jardine Stand and have plenty of room to spare. What the imports will make of Scottish football's version of Brigadoon is anybody's guess.
Just because Ross County play out of a small town in the highlands, doesn't mean they don't deserve their place in the Scottish Premiership.
They are there on merit.
And not only that, they generally always give both Glasgow teams a hard game when they travel to Dingwall.
Malky McKay, despite the fact he isn't the most savoury of characters, is still a decent manager and he has done a good job with Ross County.
Chances are, they might cause an upset next weekend when they face the Ibrox club.
Throughout his article, Keevins waffles about the grisly death that lies in wait for Brendan Rodgers and Michael Beale if they lose any upcoming games.
It's actually like a sort of Groundhog Day newspaper article.
Maybe Keevins is stuck in his own Groundhog day, where he sits down every Saturday evening and writes the same thing over and over again.
What galvanised this perception for me was this line:
Supporters exist in a state of nervous anxiety bordering on apoplexy if anything goes wrong.
I don't know about you, but I've read this sentence countless times in Keevins' articles down through the years.
It's like I said recently, he has to have a notebook where he keeps all his quotes and sentences, and then just refers to them when he can't think of anything new to write.
He talks about the Glasgow bubble all the time and how it's a life or death situation for the managers who operate within it.
Yet he is totally encapsulated within it.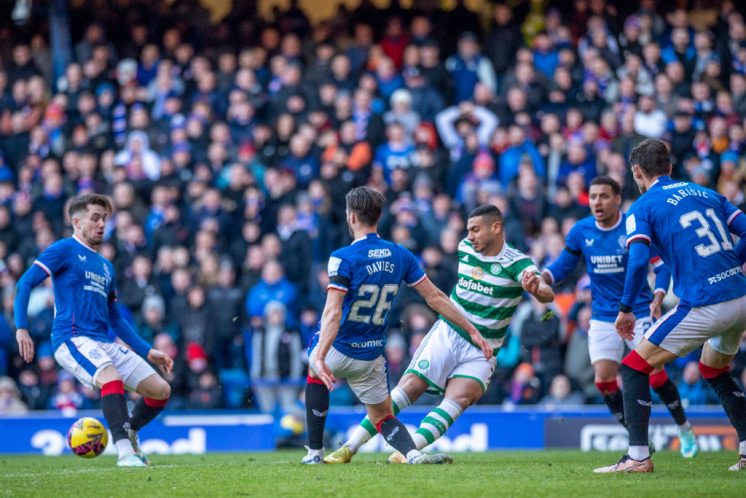 He never writes about anything other than Celtic and the Ibrox club.
There are 40 other clubs in Scotland out with the confines of Glasgow, but you wouldn't think it when you read a Keevins column on a Sunday morning.
And yes, I know I'm a Celtic fan, but I have a vested interest in the league my club operates in.
I am proud of the Scottish Premiership, but I am frustrated with it in equal measure, simply because I know it could be marketed so much better if the right people were in charge of it.
Unlike Keevins, I will never insult it, or degrade it.
I reserve that only for the people in charge of the SPFL and the SFA.
I will always talk up our product, it is a unique and rare product because it retains so many facets of the game that are dying elsewhere due to obscene amounts of money being poured into it.
It appears to me that the likes of Keevins cannot, no, will not, recognise that the Scottish game is a hell of a lot better than they portray it to be.
To show you just how idiotic the man is, I'll leave you with this turd:
The Treble is what Rodgers must deliver. The financial windfall and prestige that comes with the Champions League groups is what Beale must achieve while avoiding losing further ground in the league table. Produce the goods or else, in other words.
And there you see it again, life and death, produce the goods or else.
He portrays our game to be some sort of violent, dystopian football landscape.
Filled with Neanderthals and nut jobs.
I suppose he's right there when it comes to one club.
As for the rest, it's idiots like Keevins who bring the entire tone of our game down.
He won't be missed when he retires.
That's for sure.
---
---