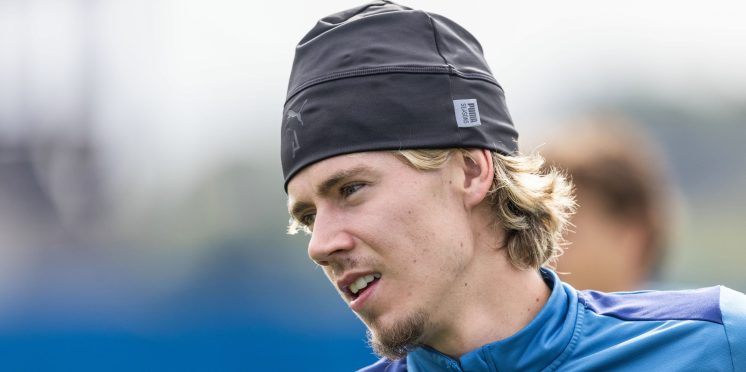 Cantwell decides to goad Celtic fans after Cup defeat and then complains of being "abused" and "threatened"
Attention seeking Todd Cantwell is in the headlines once again today.
The Daily Record decided today to publish a pathetic article outlining the "abuse" and "threats" Cantwell received after an Instagram post in the aftermath of Celtic's loss to Kilmarnock.
Cantwell knows exactly what he was doing in this instance, despite playing the innocent with his comments afterwards.
If you decide to poke a hornets nest, then expect to get stung, it's that simple.
Cantwell is a professional footballer, he should not be engaging in social media posts designed to provoke and irritate opposition fans.
I mean, what does he expect?
"Thanks for the Jiggery Pokery and friendly banter, Todd, we'll take it all in good spirits as we're good old sporting chaps!"??
This is the difference between Celtic and the Ibrox side, Celtic players will never engage in this sort of bollocks.
It is not professional and it shows complete disrespect for your rivals, not that the Ibrox side merit any respect with the way they behave.
Yet our players do not actively engage in trying to goad and insult their fans.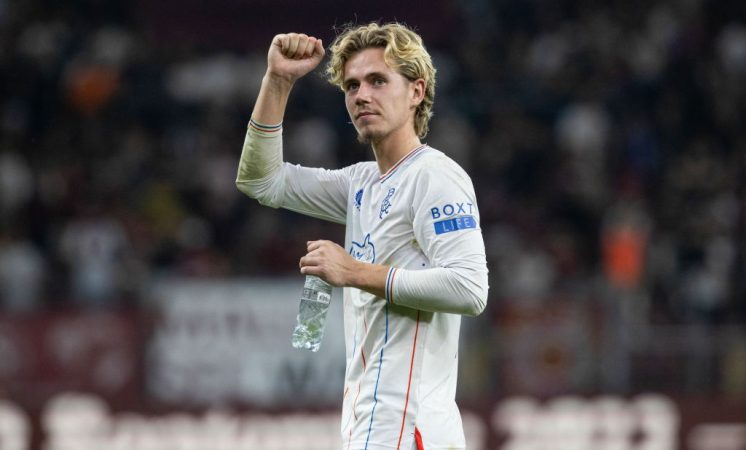 Since the Daily Record is incapable of any sort of investigative journalism, this is the sort of tripe they write about on a Monday morning:
The playmaker took to Instagram following the defeat for Brendan Rodgers' side in the Viaplay Cup to Kilmarnock – which brought an end Celtic 's hopes of repeating the Treble heroics of Ange Postecoglou last season just three games into the Parkhead side's new season. The image posted to Cantwell's story showed a picture of himself with his tongue out he captioned it with a tongue wagging emoji.
Cantwell knew exactly what he was doing with his post on Instagram.
Yet he felt he had to play the innocent with his comments after the barrage of abuse he received after posting something he knew would result in……yes, you guessed it, a barrage of abuse.
There's a simple solution to all of this for Cantwell really.
If you don't want to get dogs abuse, then don't put posts on Instagram that you know full well will result in…..yes, you guessed it again, dogs abuse.
Of course poor Todd had to move to clear up any confusion regarding his post as the Record outlines below:
It was decoded by many punters as a sly troll of the Scottish Premiership champions with Rangers fans lapping up the post – with some hailing it as "banter" and branding it '"awesome". The comment was taken negatively be some sections of the Celtic support following their shock Rugby Park defeat. However, the former Norwich City star has moved to clear up any confusion as he opened up on the abuse he "receives every day" in an Instagram post.
I mean, he hardly expected Celtic fans to be jumping for joy, did he?
"Good 'ol laugh a minute Todd Cantwell is poking fun at us again, but we'll take it on the chin, chuckle, chuckle!"
Such a funny guy, Todd.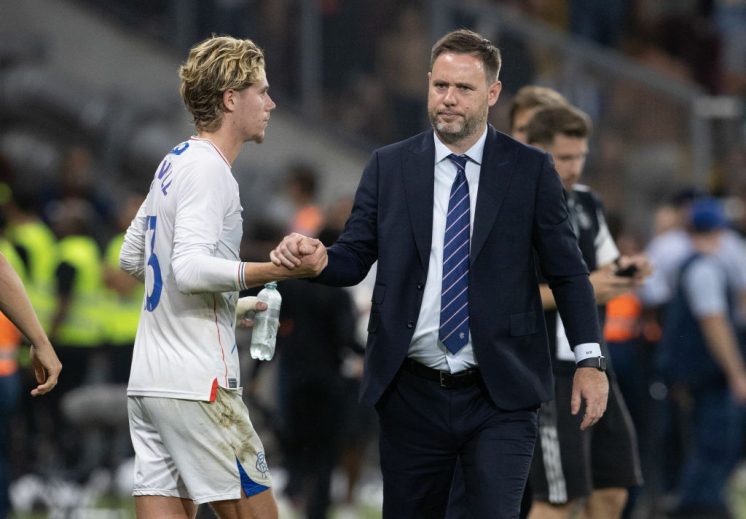 Of course, he's totally innocent in all of this and a victim of his hilarious sense of humour.
Here's what poor innocent Todd had to say:
Woke up this morning to see all the comments about a photo I posted. So just for clarity, I can get abused every day in so many ways and get threatened, but I can't post a photo of me smiling? Seriously guys. May as well all just delete our accounts then.
Nope Todd. The only one who needs to delete their account is you.
Failing that, stay off Instagram and stop goading opposition fans.
Celtic suffered a loss in a Cup game yesterday, and yes, a lot of Celtic fans were pissed off after it.
Just as pissed off, I'm sure, as Ibrox fans were when they lost at Kilmarnock.
However, I didn't see any Celtic players goading their supporters in the aftermath of that defeat.
The whole of the SMSM and the Scottish Sports media are delighted Celtic are out of the League Cup.
This, of course, now opens the door for their favourite team to win it.
What's the bets they'll still manage to screw this opportunity up royally, excuse the pun?
Let's see how funny Todd is when PSV Eindhoven hand them their arses on a plate.
Bet his Instagram account will be very quiet then.
---
---