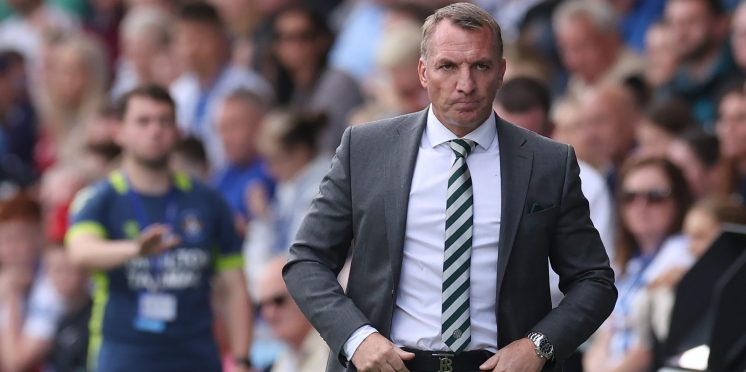 Thousands of Celtic fans and Brendan Rodgers can see exactly what this club needs, yet the board seems oblivious to it. Therein lies the problem
As millions of pounds lie sitting in Celtic's bank account, steadily gathering interest, the transfer window clock ticks inevitably towards it's conclusion.
Six transfers, which now can only be construed as 'projects', have arrived in the door since the transfer window opened.
Because these players, in reality, are unknown quantities, we cannot refer to them as players who will strengthen our squad.
Therefore, they cannot be classed as upgrades either.
They may turn into players who net us big transfers down the line, but right now, none of us can predict whether they will or they won't.
What we can confidently predict is that if we end this transfer window with no further additions, we will be significantly weaker than we were when we entered it.
What we can also confidently predict is that we will not progress in the Champions League with our current squad.
This is a simple fact.
A simple fact that was further galvanised by Sunday's abysmal performance at Rugby Park.
We know it, Brendan Rodgers knows it, and if our board didn't know it, they sure as hell do now.
Yet they seem to be completely oblivious to the evidence that was presented to them on Sunday.
Celtic is a football club with a huge worldwide fanbase.
I can pretty much guarantee you that there is not a single Celtic fan out there today, who does not recognise the fact that we need significant reinforcements before this transfer window closes.
Not one could say that he or she is satisfied with the transfer business we have done to date.
If they did say they were, then they're clearly not paying attention.
To put this into perspective, here are a few sobering facts:
To date, the Ibrox club, which is broke, has spent £13.8million on player transfers.
We have spent £15 million on our 6 player purchases.
The Ibrox club have acquired 9 players, but 5 of these were free transfers.
They spent £13.8 million on 4 players.
Are they finished?
Who knows?
Michael Beale is a rookie manager, who has won nothing, yet the Ibrox board has backed him to the hilt.
For them, it's shit or bust, it always has been.
But they are not afraid of bust if it means stopping Celtic.
They probably have one hand already on the League Cup after yesterday.
Celtic on the other hand have millions in the bank.
£30million from the sales of Jota and Starfelt, two first team starters.
£40million possibly incoming from Champions League participation.
A manager who won 7 out of 7 trophies in his previous tenure with the club.
Who then went on to win an F.A. cup with Leicester City and took them to a European Semi-final.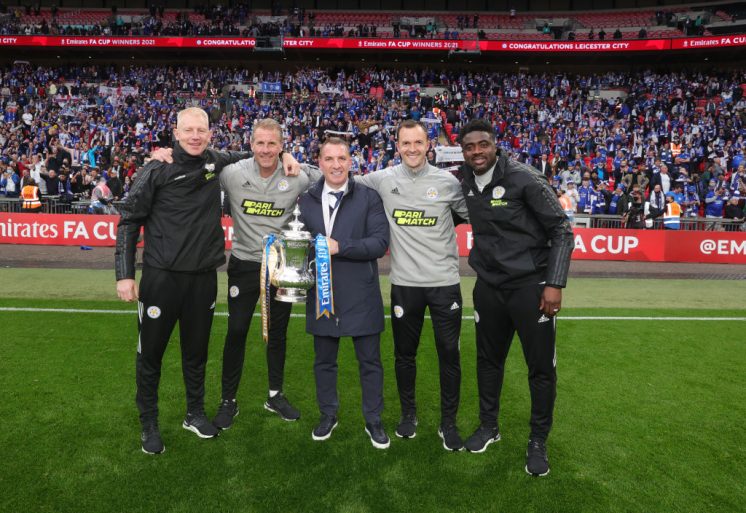 The Celtic board feels that it is satisfactory thus far to supply him with 6 players who have 8 international caps between them all.
These belong to Gustaf Lagerbielke (1) and Marco Tilio (7).
The other 4 have no senior international caps.
Of the 9 players acquired by the Ibrox side, they have 79 international caps between them.
So who's getting the raw deal here, the rookie or the manager who is vastly experienced?
The answer is pretty clear and the facts don't lie.
Now, I might be jumping the gun here, the players acquired by the Ibrox side might turn out to be duds, but I can't predict that any more than I can predict that the players acquired by Celtic will be a success.
However, what I can confidently say is this:
If you have any realistic aspirations of progression in Europe, leaving £10's of millions sitting in the bank while spending a paltry £15million of it in the hopes that maybe 2 out of 6 projects might come good will guarantee only one thing.
Failure.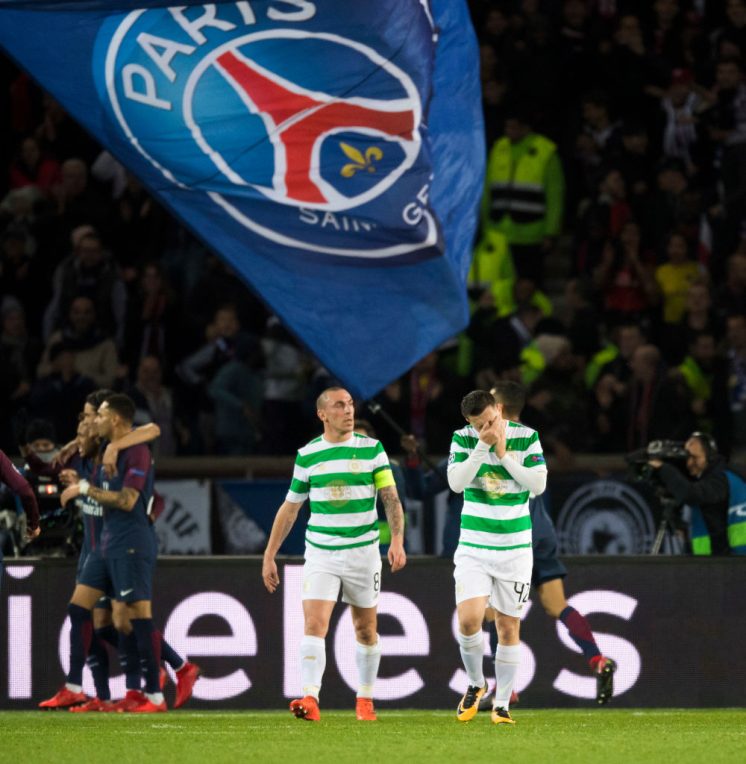 I can see it, Brendan Rodgers can see it, and every other Celtic fan on the planet can see it.
You would also have to assume the board can see it too.
But as the old saying goes, you should never assume, it makes an ass out of u and me.
And when it comes to the Celtic board, assumptions are a serious gamble.
Hell, this board loves to gamble.
Ange Postecoglou seemed to put them into rehab, but since he left, they're back to their old bad habits.
The question is, does Brendan have the will or the fortitude to curb it?
Is he as strong willed as Ange Postecoglou was?
Refer to the article I published on Sunday evening, and you'll find part of the answer to that question.
So now, as Callum McGregor said yesterday, we find ourselves at a crossroads.
The board can choose to bury their heads in the sand and gamble in the hopes that the current acquisitions, combined with players returning from injury, will scrape us through the season ahead.
Or they can pull their fingers out of their arses and supply Brendan Rodgers with what he needs to gain respectability in the Champions League and to retain the league and Scottish Cup.
Namely a goalkeeper, a left back, a winger and another striker.
Mathias Kvistgaarden, Daniel Podence, Dominik Livakovic and Quentin Merlin would do nicely.
But here's the problem, when you allow a handful of men to control something that millions follow, inevitably, they will only look after their own self interests.
After the 2020/21 season debacle, Peter Lawwell should never have been allowed to set foot near Celtic Park again.
Yet he is now the Chairman of the club.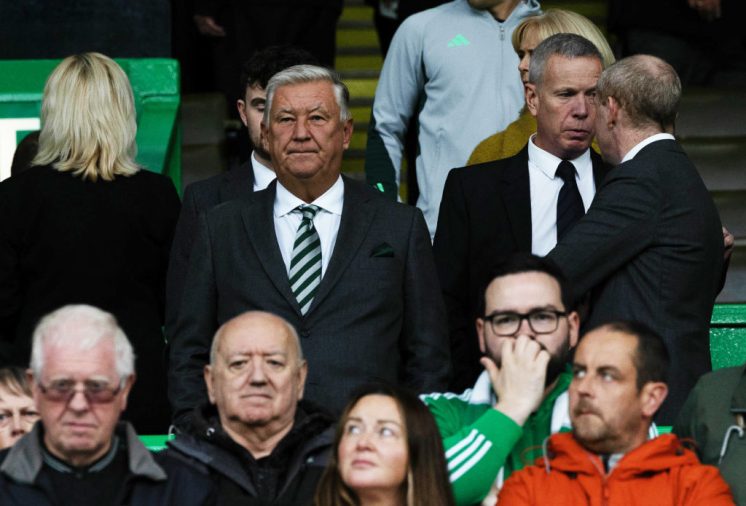 How the actual f@£$ is that even possible?
I mean genuinely, when you think about, it's actually insane.
And we all know what the definition of insanity is, don't we?
Doing the same thing over and over again, and expecting different results.
We'll find out in the next 10 days whether Ange Postecoglou broke that cycle of insanity for 2 years.
Or whether it was always lurking there, just waiting to rear it's ugly head again once he departed.
The big question here is this, if the required player acquisitions aren't made in the next 10 days, will we just sit idly by and accept it?
Will we accept horrendous humiliations again in Europe?
Will we allow a rookie to challenge us for the title?
Are you confident that we could beat the Ibrox side on their home patch after Sunday's performance?
Will we simply accept that his club's board was willing to invest more in financing his challenge than our board was?
They've as good as handed the League Cup to Beale already.
Only he can screw that up now.
Well, the simple fact is we won't have to accept any of that if our board gives the manager what he needs.
Anything less than that will be utterly unacceptable, and a serious indication that managed decline has returned.
In essence, the lunatics will be running the asylum again.
Will we just stand idly by and let them?
Let's just hope it never comes to that.
---
---